Here are a couple of nice early views from Adventureland!
There's the Bazaar, which was probably full of all kinds of rubber skulls, snakes, shrunken heads, and other vital goods. "Bazaar" is my second favorite word with two a's in a row ("aardvark" is my very favorite). The detail on the few buildings in Adventureland is pretty sweet, considering that Walt ran low on money by the time he got to Fantasyland and Tomorrowland.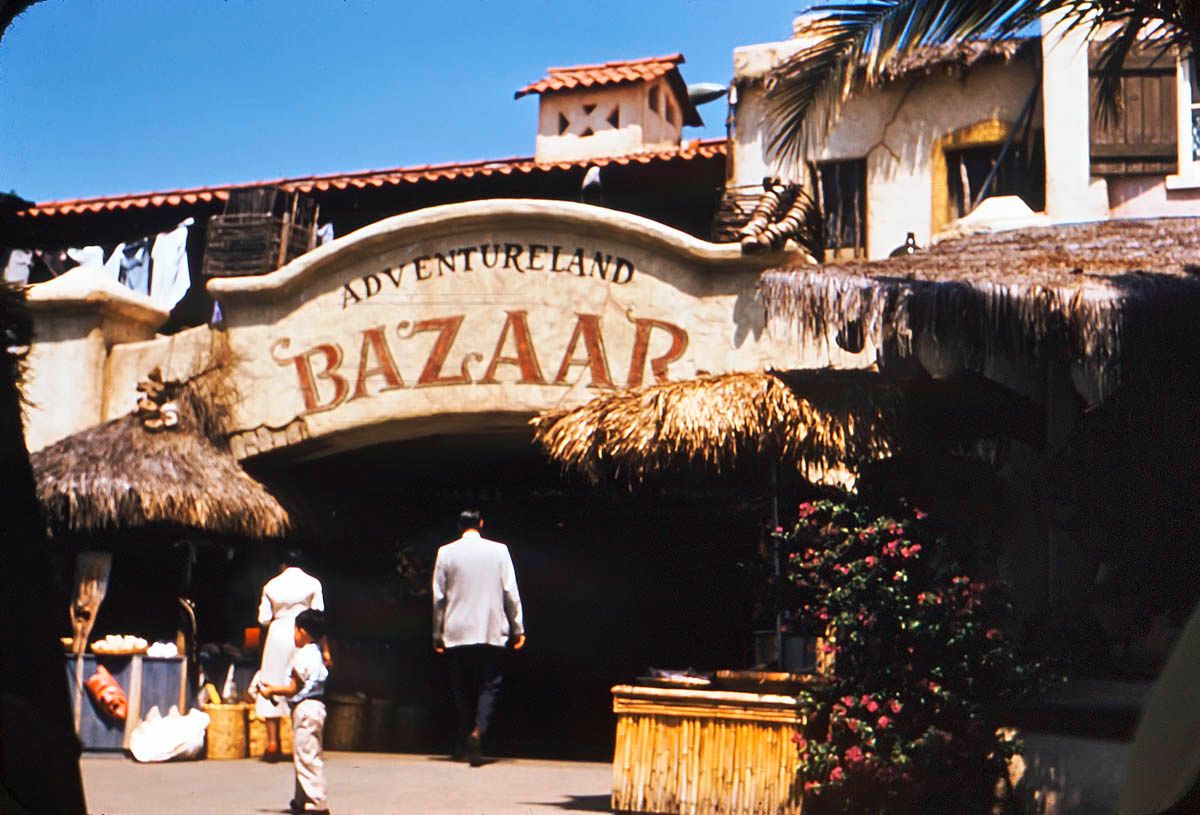 The Jungle Cruise. You know it, you love it. I am fascinated by the ever-changing costumes worn by the skippers and other Jungle Cruise cast members. Today it's yellow turtlenecks, white pants, and skipper hats.