Frontierland has the Rivers of America. But the only other considerable body of water at Disneyland is the Sub Lagoon in Tomorrowland. I loved passing over the lagoon in a Skyway bucket at night, watching the gray subs cruising silently around, trying to imagine what the passengers on that sub were seeing at that very moment.
But it looked great in the daytime too! As you can see here. Little coral islands and prominences, hints of colorful sea stars (remember when we called them "star fish"?), anemones, shells, and other sea life - - it was a rippled preview of the first portion of the attraction.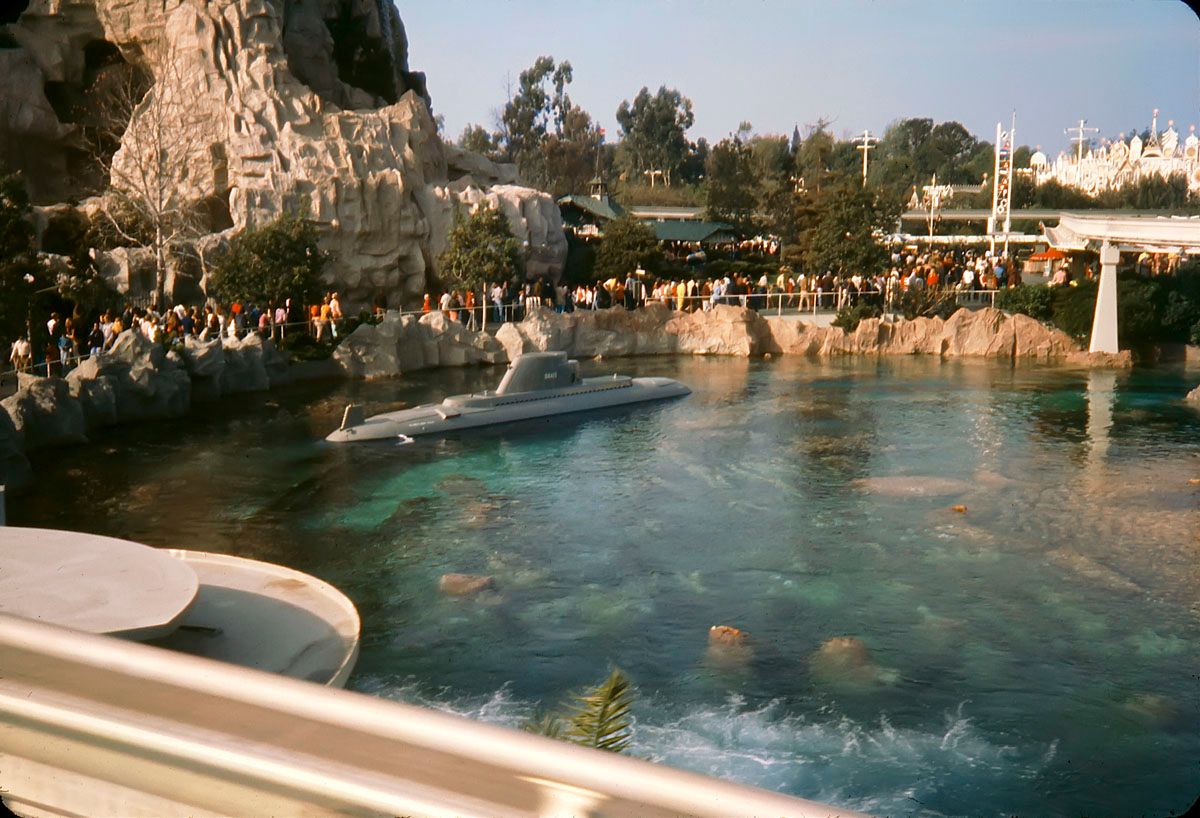 Here's an unusal angle taken from the Peoplemover at the eastern edge of the park looking west (there's Cinderella's Castle from Storybook Land). You get a sense of the complex network of tracks from both the Peoplemover and the Monorail, and even the Autopia in the distance.