Here are a few leftuggies, orphan photos that need a home and a little love.

Let's start things off with a bonk by feasting our tired, withered eyes upon this picture of Tomorrowland '67. " *Gasp*... eyes.... unwithering... soul filling with hope... will to live... REVIVED!" (Please read that sentence in your best Shatner voice). Golly Mabel, the combination of the Rocket Jets and the Peoplemover is outasight. As you can see, the Peoplemover lacks the safety bars that prevented riders from falling out (?!?). In the background, a few folks are walking up the ramp of the Carousel of Progress building.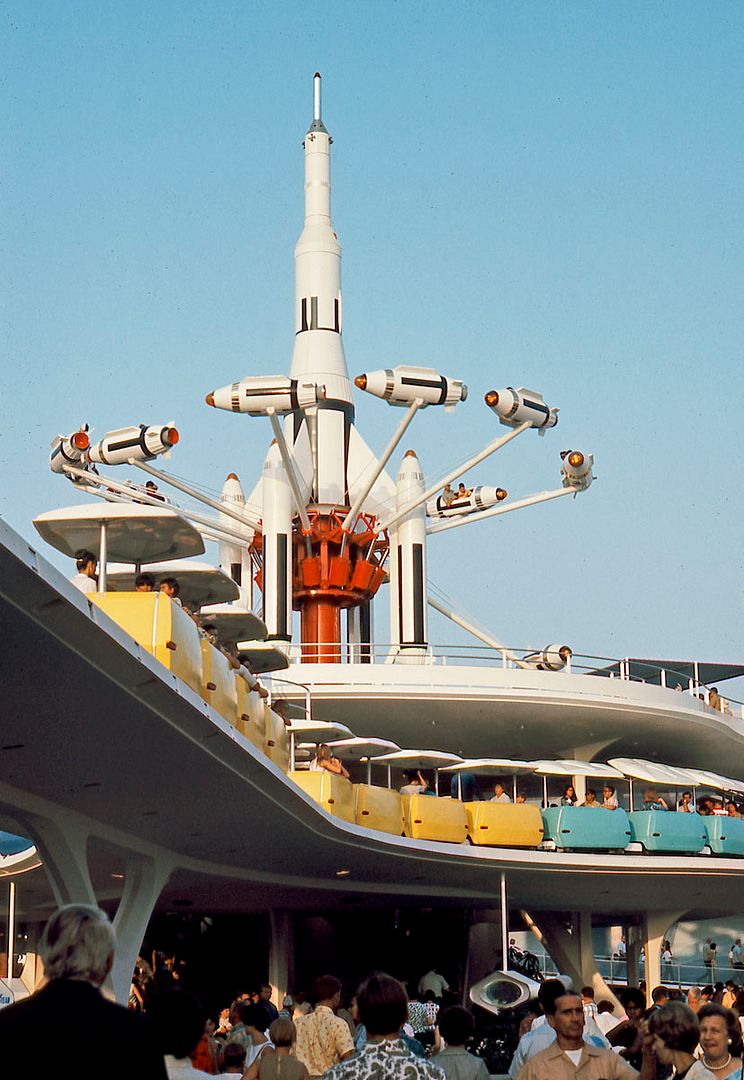 This photo is curiously devoid of sunshine, rendering Frontierland in silvery-gray tones, like an old hand-tinted daguerreotype. The picture was taken from the Swiss Family Treehouse. The Kodak Instamatic (or whatever) focused on the branches and strange red leaves of the Martian tree that the Swiss Family chose as their summer home.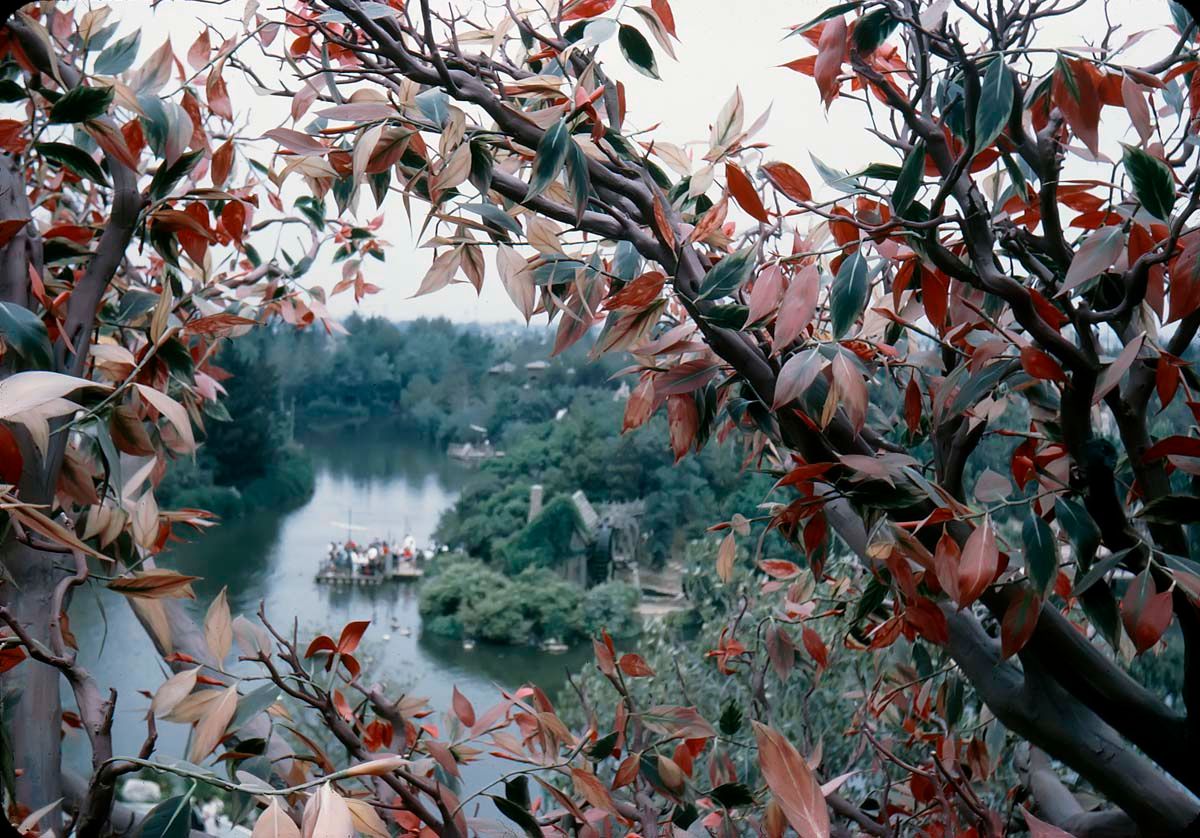 I think that the Teacup ride would be better if the cups were filled with pipin' hot tea. It would be like a spinning hot tub. The key to becoming a millionaire is thinking of something that the public didn't know it wanted, and I think I've just done that. You're welcome, Walt Disney Company.