Happy Fourth o' July!

I don't have anything specially-themed for our nation's independence day, but I do have four fun photos from Universal Studios!

This dapper old gent is thrilled to see an actual chariot used in the famous race from "Ben Hur". This isn't Ben's (Chuck Heston) chariot; instead it was the one driven by his childhood friend (but later his deadly enemy!) Messala (played by Stephen Boyd). Did you know that "Ben Hur" won 11 Academy Awards?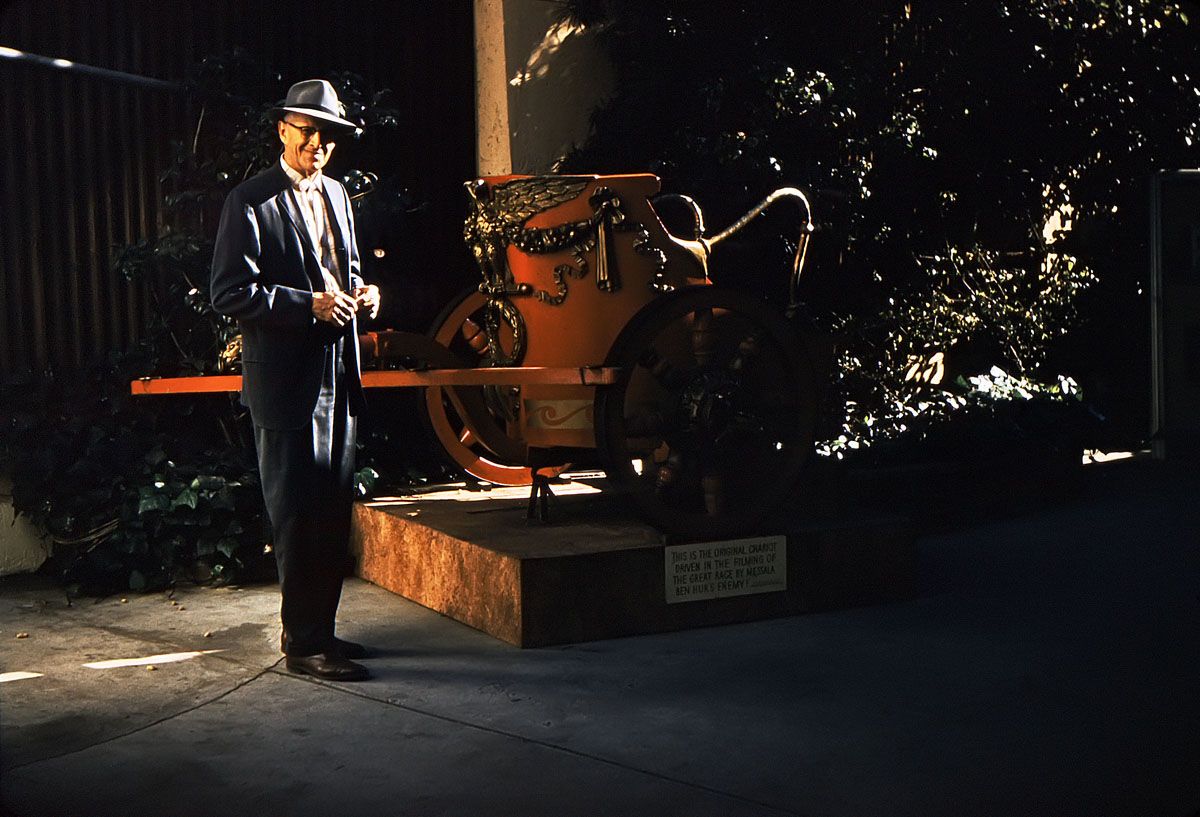 Stunt shows have been a popular attraction at Universal for many years. Ordinarily you'll see photos of cowboys plummeting to their deaths from the top of a building (into a giant mattress!), but our photographer turned and took a picture of the tour guide and the crowd. Once, just once, I want to break a sugar-glass bottle over somebody's head. Or a balsa wood chair.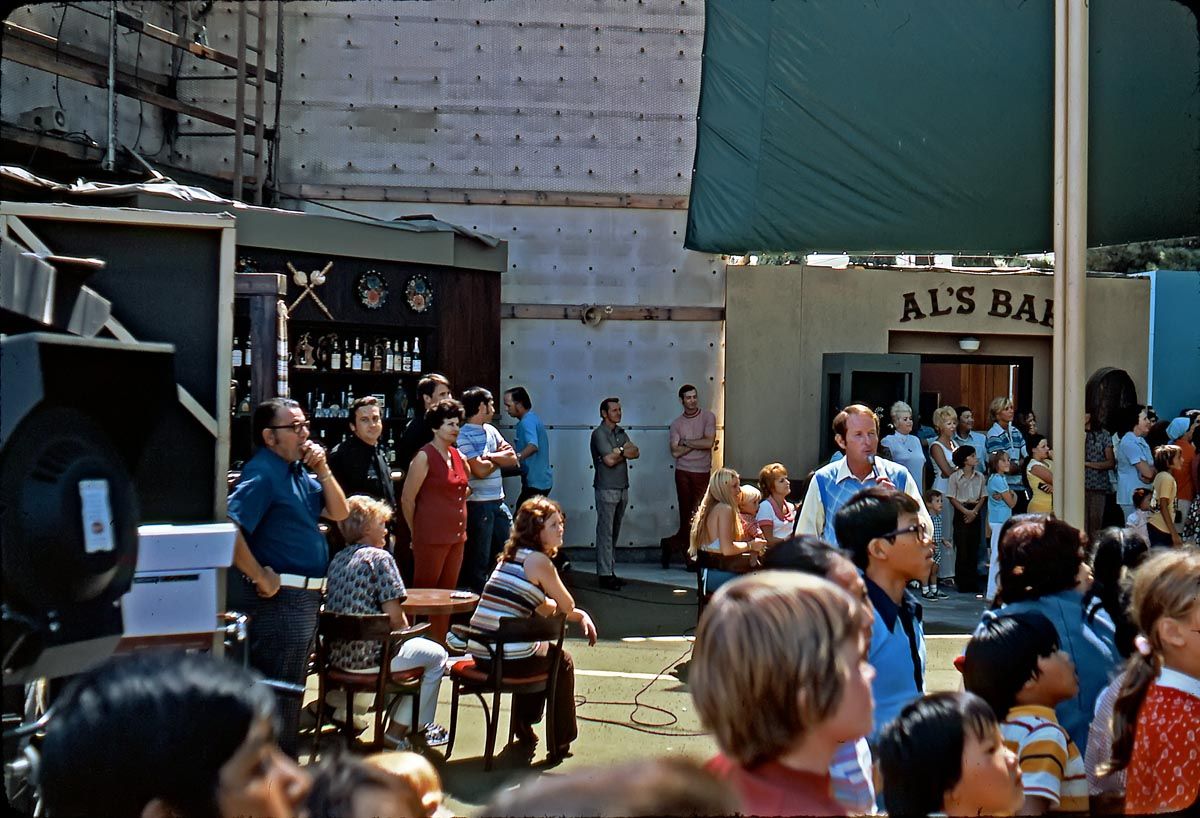 I've been to Universal many times and seen nary a star, but gramps found one! His name is John Anderson, one of the busiest character actors in Hollywood for many years. He was in oddles of TV shows and movies. Fans of "The Twilight Zone" might recognize him from several episodes (he played "Gabe" - the angel Gabriel - in "A Passage for Trumpet" and an airline pilot in a plane hurled back in time in "The Odyssey of Flight 33"). He was also the used-car salesman in Alfred Hitchcock's "Psycho". I looked at his imdb profile to see if I could figure out what role he was dressed for here, but there were just too darn many entries!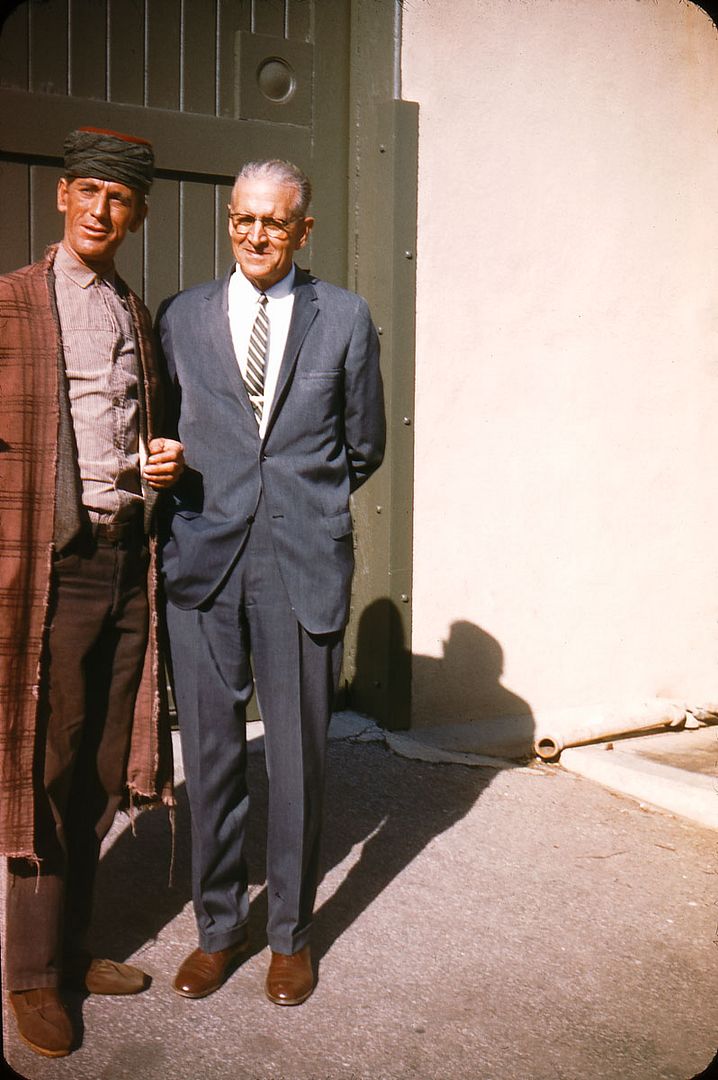 Just look at that thick, chunky air over Burbank. Yuck! I've read that the air quality in LA has improved since then (for the most part), and I believe it. For a better look at what was down there, take a look at this photo.