Truly early photos of Disneyland (taken in the first year or so) often hold a lot of appeal because they manage to convey the "rough around the edges" quality of the park. Particularly in Frontierland!

I love this picture looking across the Rivers of America, past the Old Mill, with the Mark Twain at rest. I believe that this was taken from the Disneyland RR (?). You can just see a sliver of the yellow banner indicating the path to the Indian Village, Canoes, and Keel Boats. This hardly even feels like a photo from an amusement park!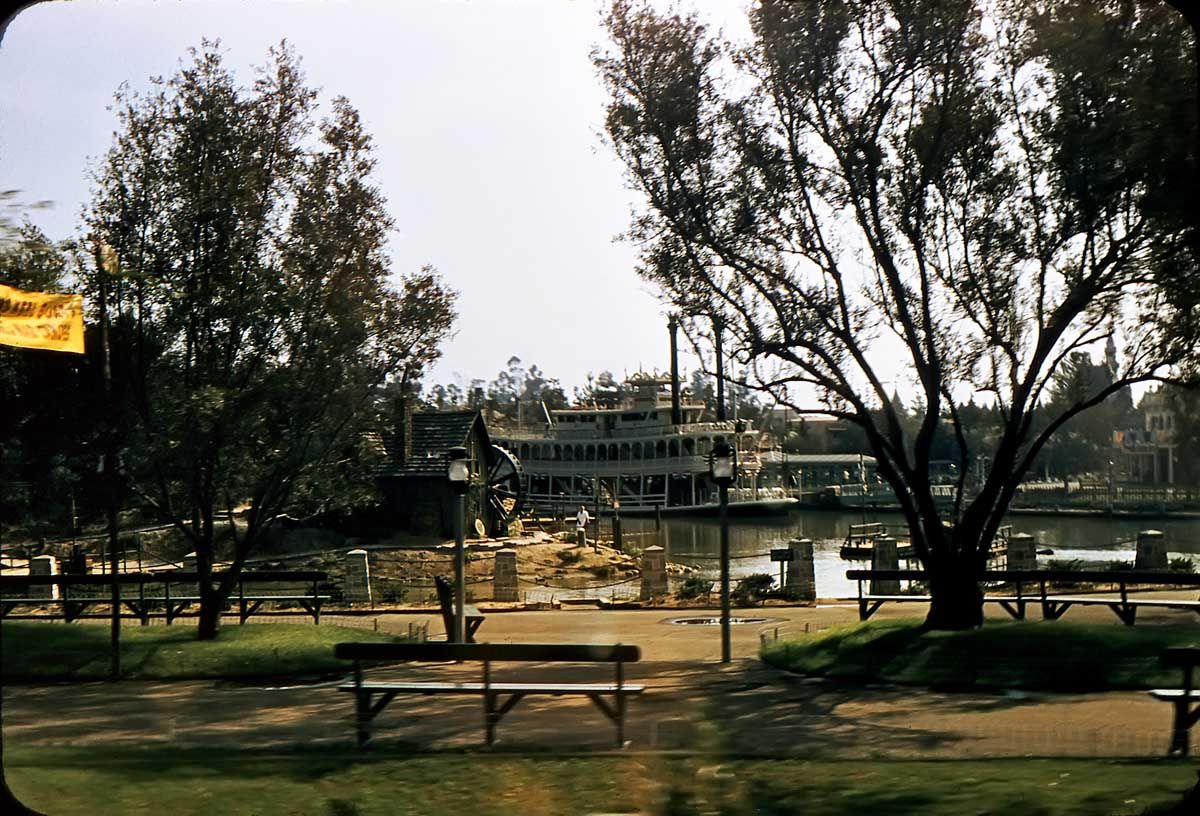 There used to be a river-front bandstand in those days (you can see it along the shore here), but when it wasn't being used for music, it provided a shady spot to relax. This is a great picture, with the nearly-silhouetted figures in the foreground, and the picturesque buildings of Frontierland (the original Casa de Fritos among them) in the distance.