Here are two more from a group of early Fantasyland photos!
Well, somethin's going on at the Peter Pan dark ride (to our right)... there's a sign out front, a mysterious workman is skulking around, and there's no line. Thanks to my incredible powers of deduction, I'd say the ride is down for maintenance. Notice the red "ribbon" over that doorway directly in the middle of the picture... it almost certainly was waiting for some lettering of some kind. I think that the little corner booth slightly to the left of it might have been a souvenir stand, or even the Fantasyland Art Corner. The green background with red/orange stripes reminds me of the book "Goodnight Moon" (which I finally finished!) for some reason. Hey, if you look way in the background to the left you can see the sign advertising the opening of Storybook Land.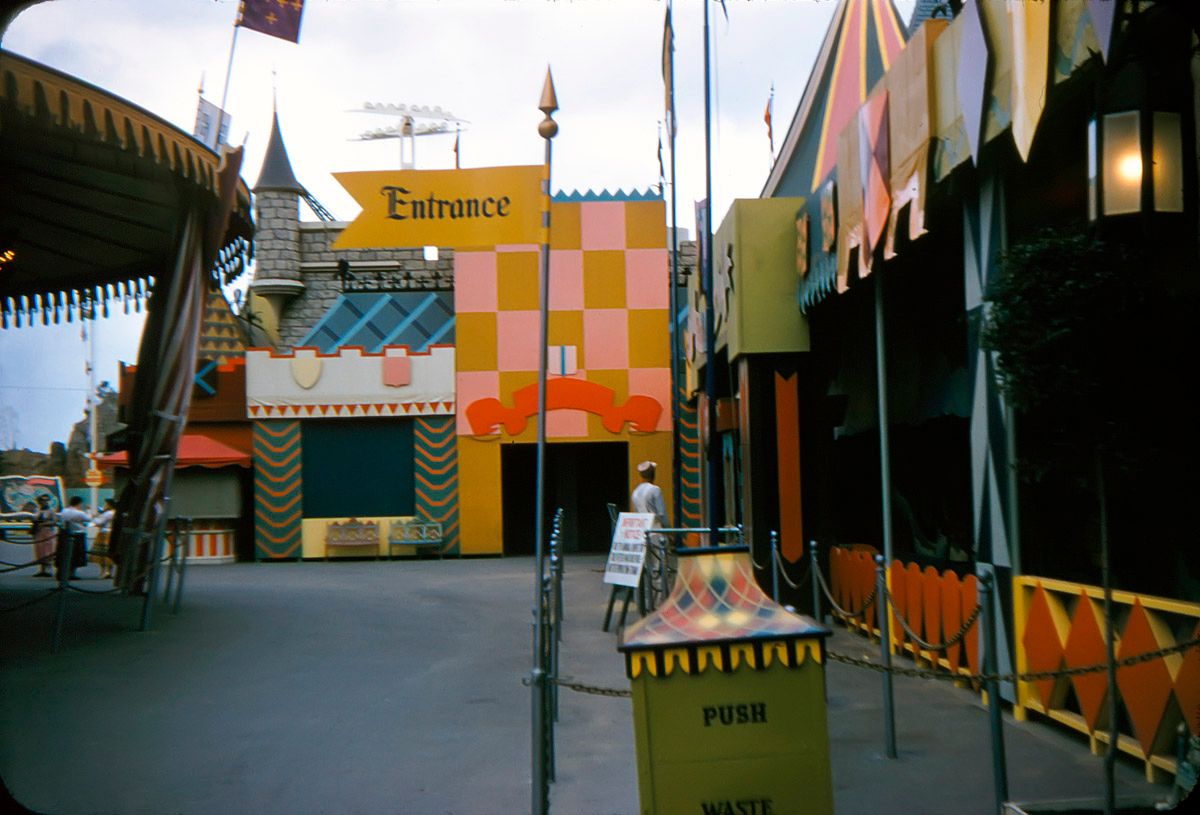 More Fantasyland; I can't tell if it's just overcast, or early evening, or both.