Setting our wayback machine to March 1956, we can head on over to Fantasyland for a peek at the Mickey Mouse Theater. What I wouldn't give for that shield over the entrance! Wonder if some lucky collector has it hanging on his wall (I'm looking at you, Matterhorn1959!). The famous 3-D Jamboree would not debut here until June, and the place was renamed the "Fantasyland Theater" in 1964. For now it looks like you could relax in air conditioned splendor and watch some classic Disney cartoons.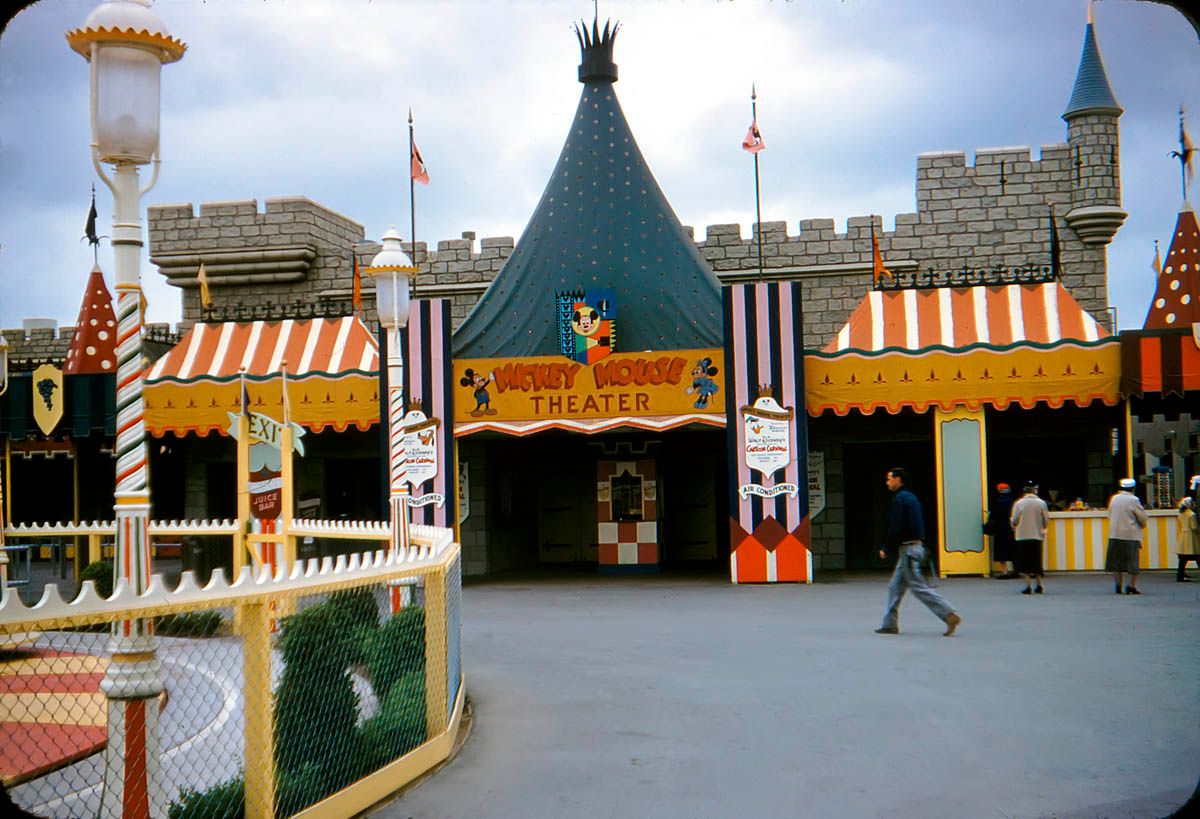 This dark and murky photo shows the old Pavilion Lanai. It looks like the "Haunted Lanai" here. "Aloha, foolish Haoles...". There, I did it again! A haunted Adventureland attraction. It'll be big I tell ya, BIG!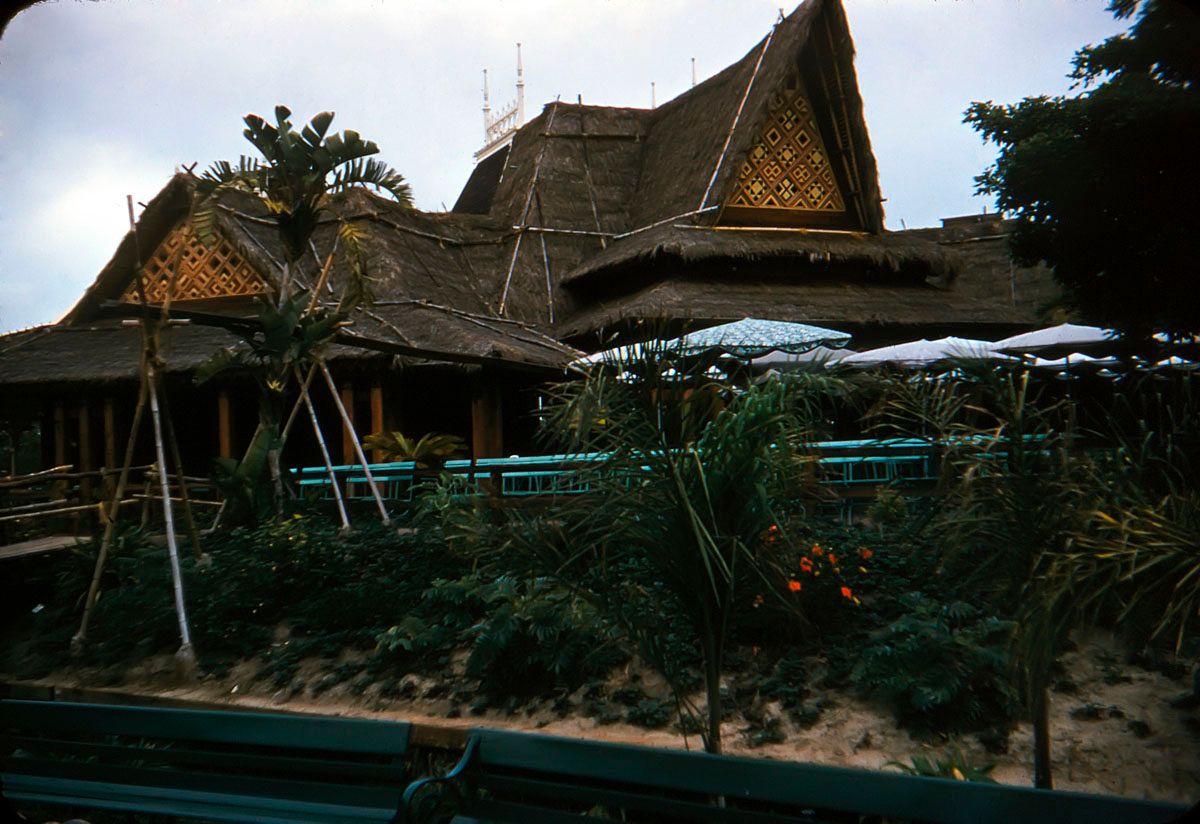 Hey, you know what sucks about spending a week in the mountains? NOTHING!