Today's photos can be categorized as "nice but not exciting". Please file them accordingly!

This first picture resembles the cover of the 1956 souvenir guide books, and I have to admit that it is a particularly swell photo of Sleeping Beauty's Castle. There's the short-lived sign (to the left) that helped you get your bearings. Ladies still wore skirts, except for that hussy with the shorts! Who does she think she is?



I know that I've looked at too many pictures of the Mark Twain when I am more interested in the relatively barren landscape behind it.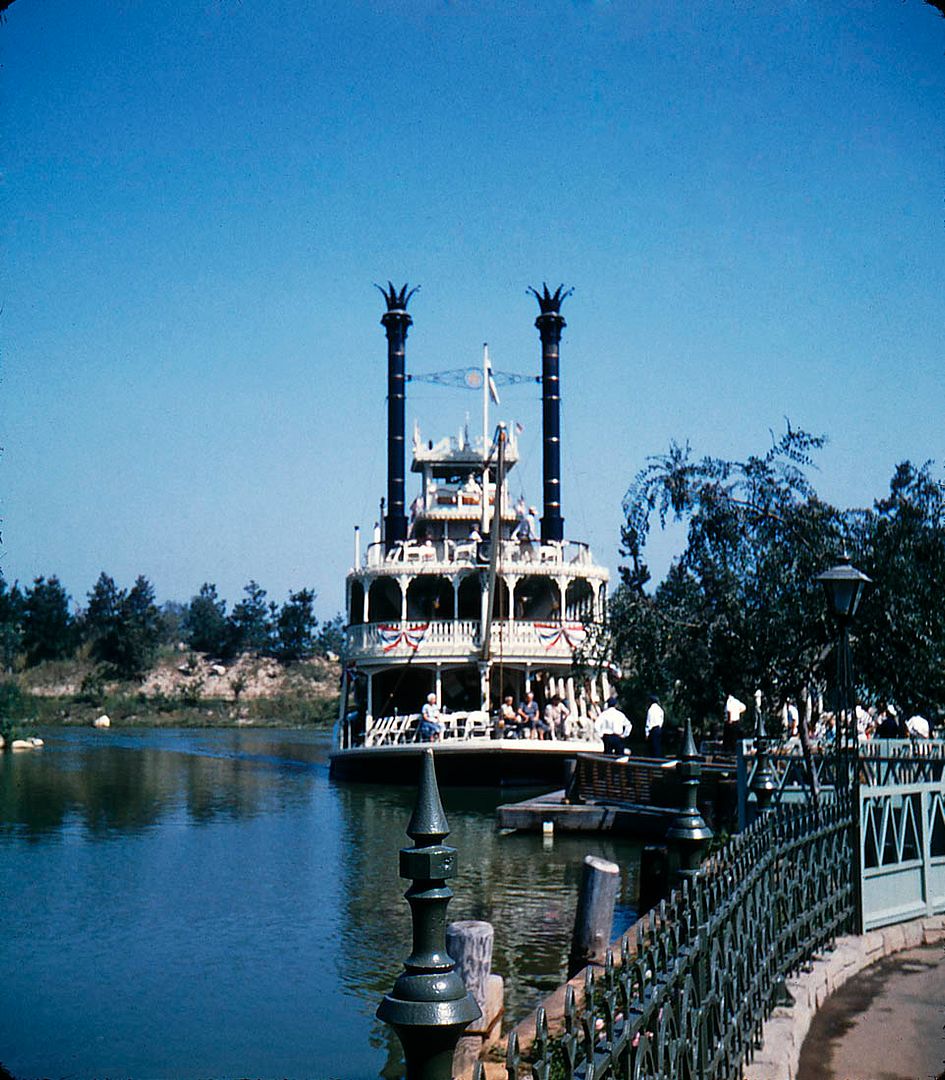 And no set of Frontierland photos would be complete without at least one of the old mill on Tom Sawyer Island. A family awaits the next raft back to the mainland. Notice the floating perimeter of the net that held the captive trout in the lower right.