The Chrysler Pavilion underwent a few cosmetic changes between the 1964 and 1965 seasons. In 1964 the building was mostly white with some tasteful touches of other colors (as you can see in this panorama). By 1965 it was painted an eye-popping combination of pink and orange. Zowie! See the sign for "Bil Baird's Marionettes"?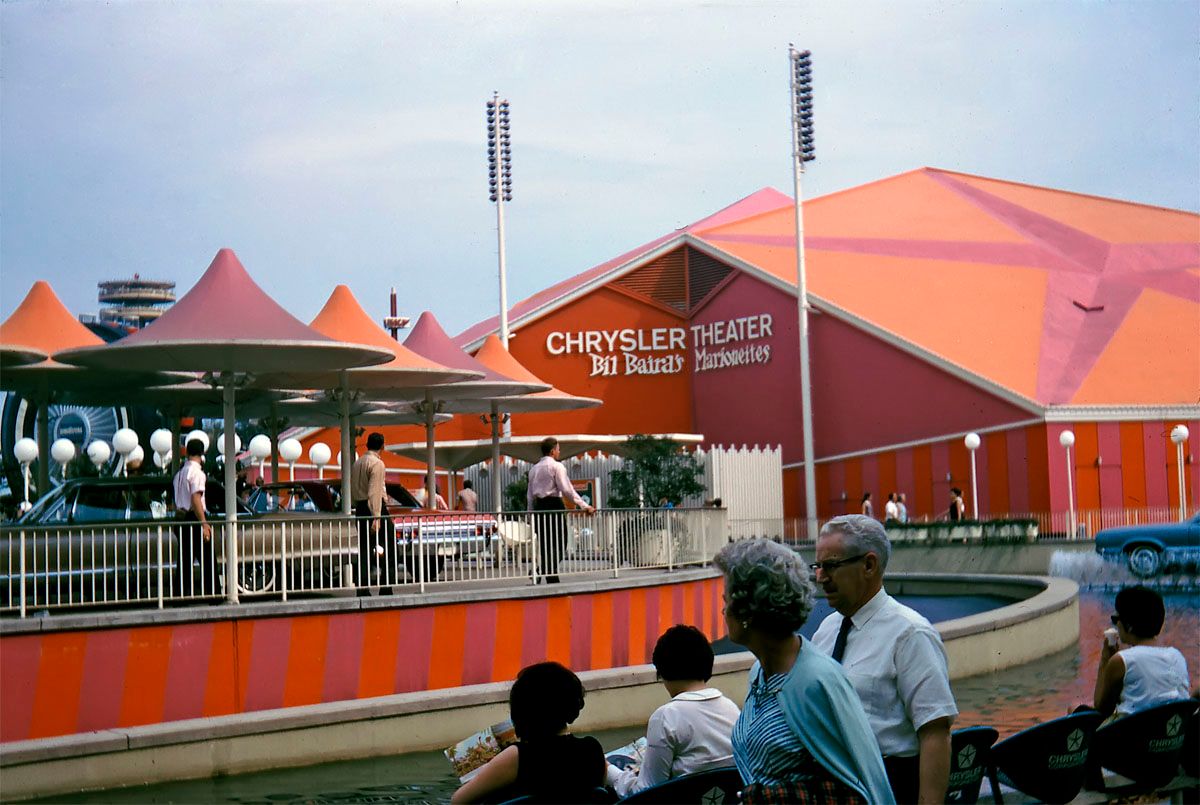 Here's a rare photo taken during one of Bil (one "L") Baird's puppet shows. This 20-minute exercise in musical whimsey... is continuously performed on a novel revolving stage. Bil Baird marionettes sing, dance and cavort on a giant, revolving stage. Bob Hope starts the show in a short film that will keep you chuckling while you relax in the air-conditioned comfort of the most unusual theater in the world! They had me at "air-conditioned".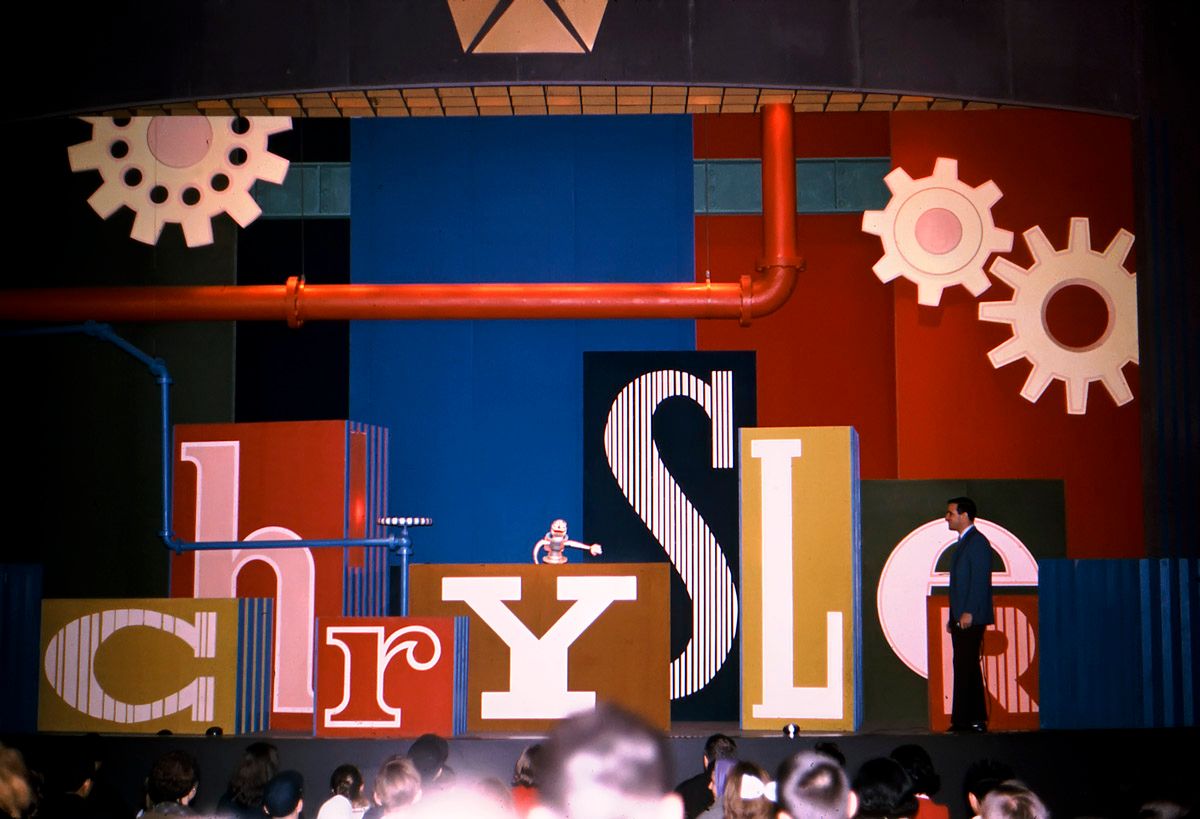 These fellows were known as the "Diversified Products Showmen". They are going to flash you! Each of these delightful characters depicts a different story about Chrysler's diversified operations. (Chrysler Corporation does much more than make fine cars!) Very polite, our 10 showmen. As each tells his story about a special facet of Chrysler activities -- Space, Missiles, Defense, Amplex, Airtemp, Parts, Chemical, Marine, Industrial Products and International -- the other 9 remain attentive.