I love this photo of a mom and her 3 boys. Of course you've got those posters in the background, so that's always a plus. But the fact that the kids are wearing nearly identical outfits cracks me up! Sure, one rebel is wearing a red sweatshirt rather than blue (obviously he's a commie!), but they've all got their plaid shorts, white sneakers and white sweat socks. Even mom has the same shoes and socks. There must have been a sale at JC Penney.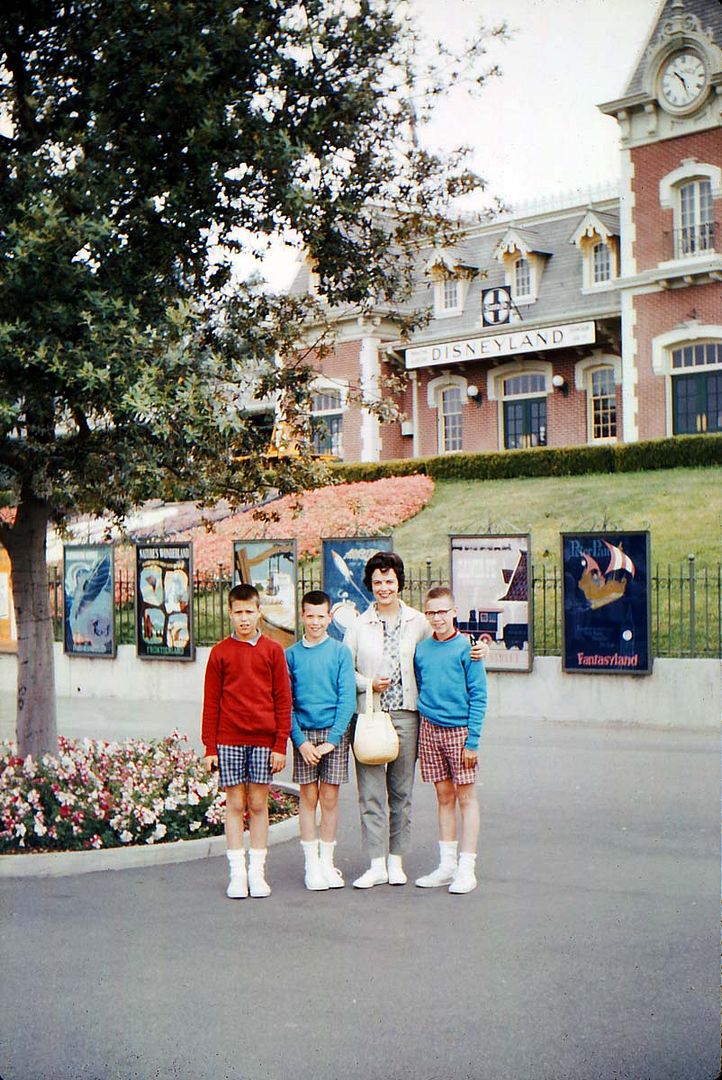 The warm July sun has forced the trio to shed their sweatshirts and celebrate their individuality. Wait a minute, that sounds like hippie talk! What's worse, hippies or commies? Anyway, I'll forgive them because they are having such a good time on Tom Sawyer Island.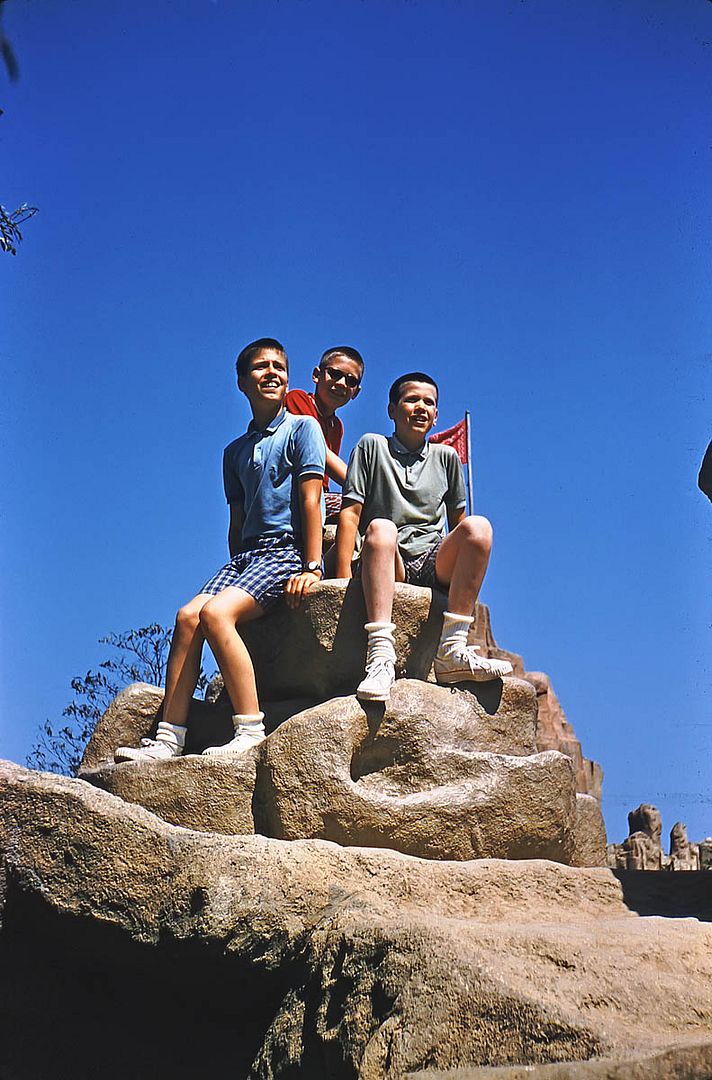 Just a reminder that I am up in the mountains hunting grizzly bears with my bare hands... I look forward to responding to everybody's comments when I return on July 25!