Ol' Major Pepperidge is still in the mountains; yessir, the streams are full of gold nuggets, and the trout jump into our boats when I sing trouty songs.
I'm not sure why these vintage Kodachrome images are so dark greenish and odd-looking. Maybe they were exposed to radiation during one of those atom bomb tests in the 50's. It's really the only logical explanation.
Anyway, here's an unusual view of Chief Wavy, probably taken from the Disneyland Railroad. For all of his skills as an outdoorsman, we managed to sneak up on him -
in a train
! He's really lost his mojo.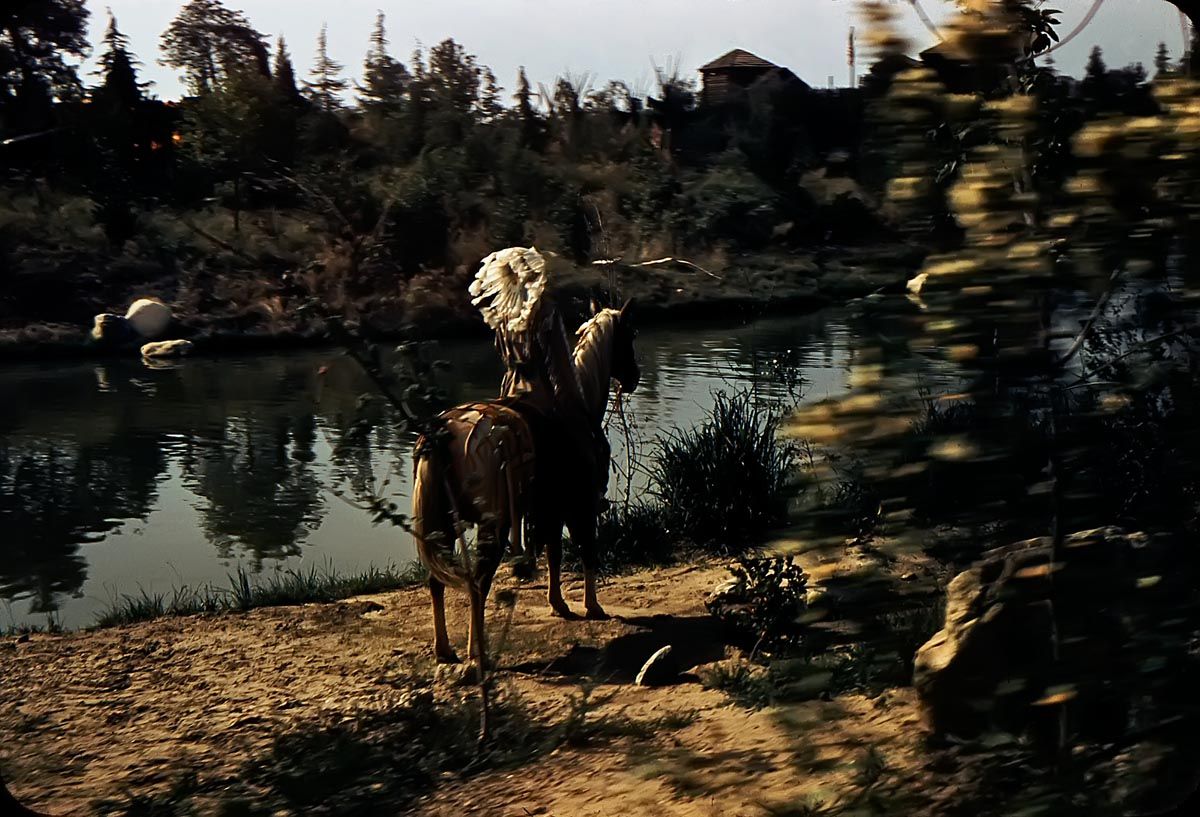 In the early years there was evidence of another small Indian encampment along the Rivers of America. That cluster of teepees did not stay there very long - - many plains Indians were nomadic after all. Two petrified elk pause to take a sip from the magical butterscotch river.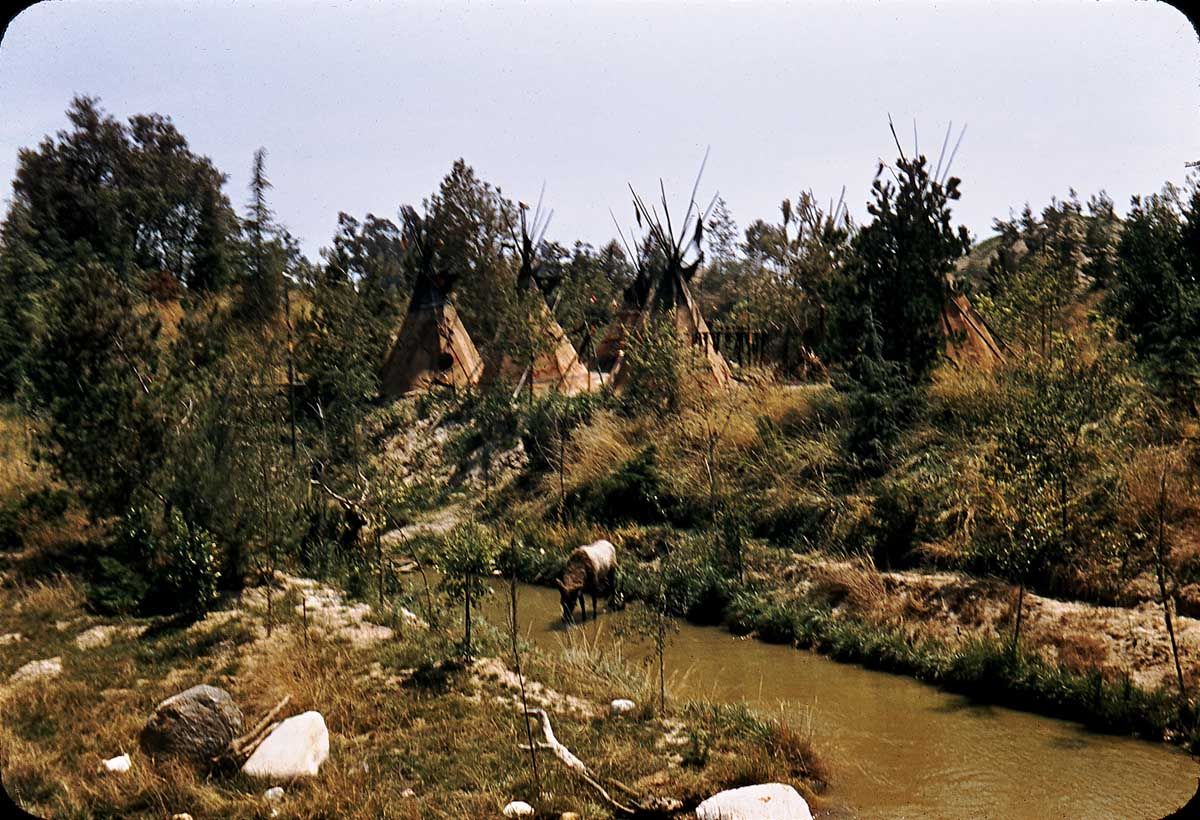 There's the Indian Village that guests could visit. Watch some dancin', check out the teepees, paddle a canoe - it's better than Vegas.