I have a few vintage photos showing the interiors of some Disneyland shops. Rare, but not terribly exciting...! The slides are stamped "January 1966", but judging by the crowds in the first picture, the photos may have been taken just before Christmas. It's like a feeding frenzy, if you accidentally cut your thumb, the other shoppers would smell blood and devour you in seconds. I've seen it happen!

Any guesses as to which store this is? I was originally going to surmise that it was a Main Street shop, but the folk-art details at the end make me think that it might be somewhere in Fantasyland.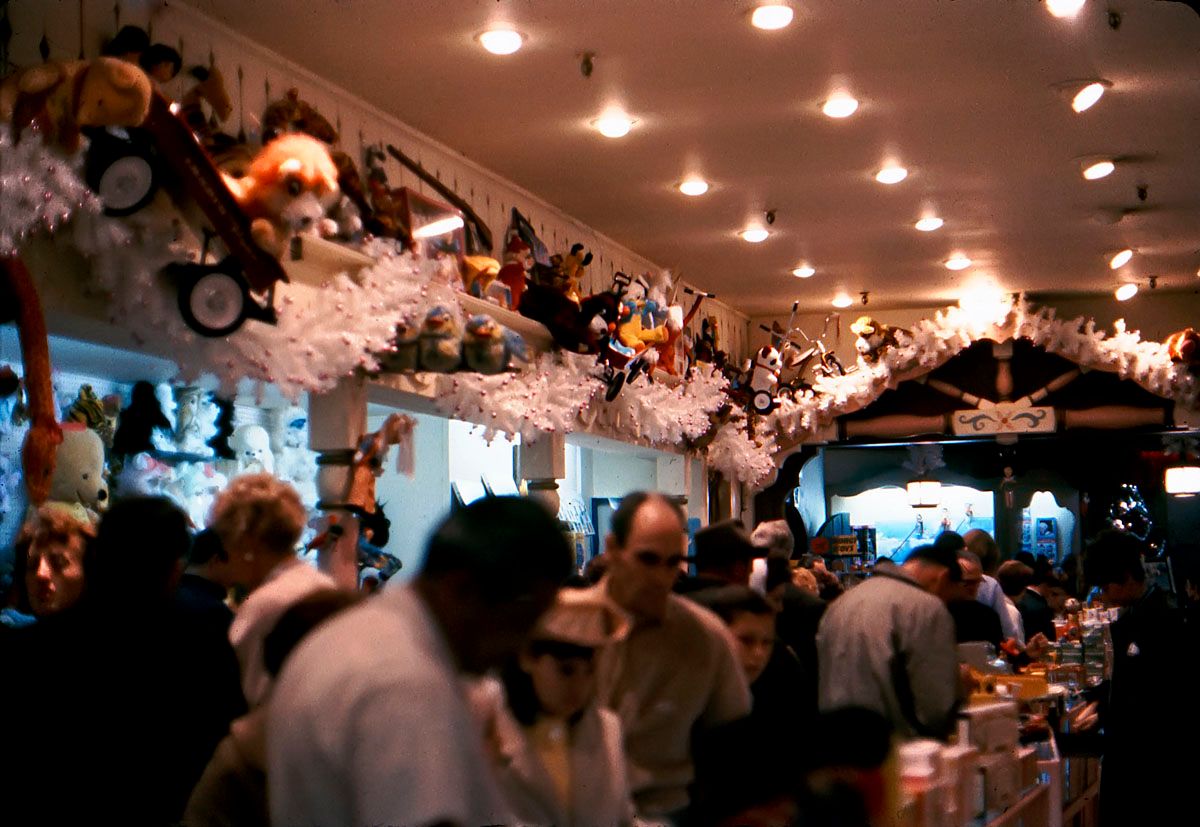 Lady, just put down the doll and walk away. Don't buy that big stuffed dog either. Go buy something cool, like a Nautilus toy or a Rocket to the Moon model. Just avoid stuffed animals in general; that's one of my rules. If you're shopping for a girl, get her a Tinker Bell toy, something that really says "Disneyland". Of course cash is always good too.