Today's vintage photos all feature Knott's Berry Farm, even though we never make it past the parking lot.

This first (blurry) photo from May, 1960 was shot through somebody's windshield as they sat at the corner of Beach Boulevard and La Palma; I can almost imagine being a kid in the back seat - "There it is!". The statue of the prospector and his crime-fighting burro was a local landmark for many years. Look at all the trees! Very pretty and park-like. All right, car experts, what is that dinky automobile to the right?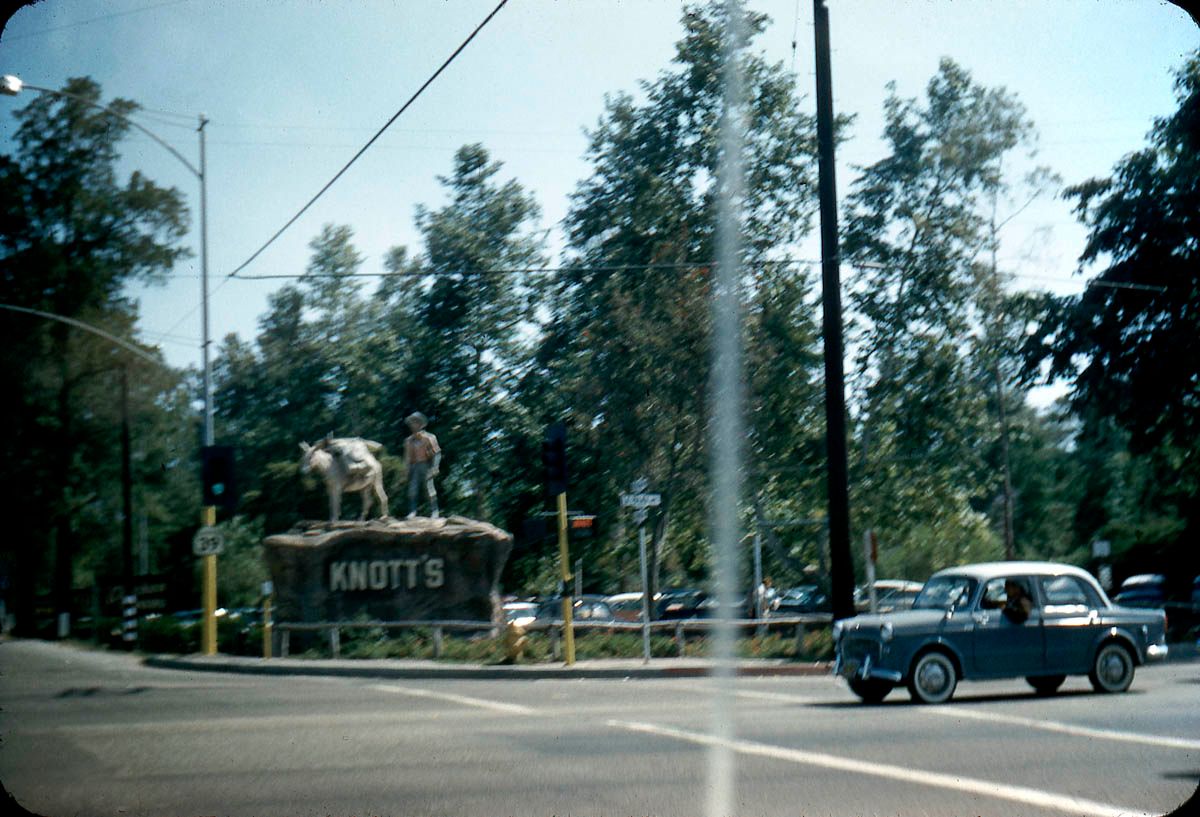 I found this undated (but from the 1950's) slide in a box with no other Knott's images, and yet I am 99.9% sure that these mothers and their lucky kids are on their way into Knott's. Those signs are pretty distinctive. More classic car fun for those who care about such things!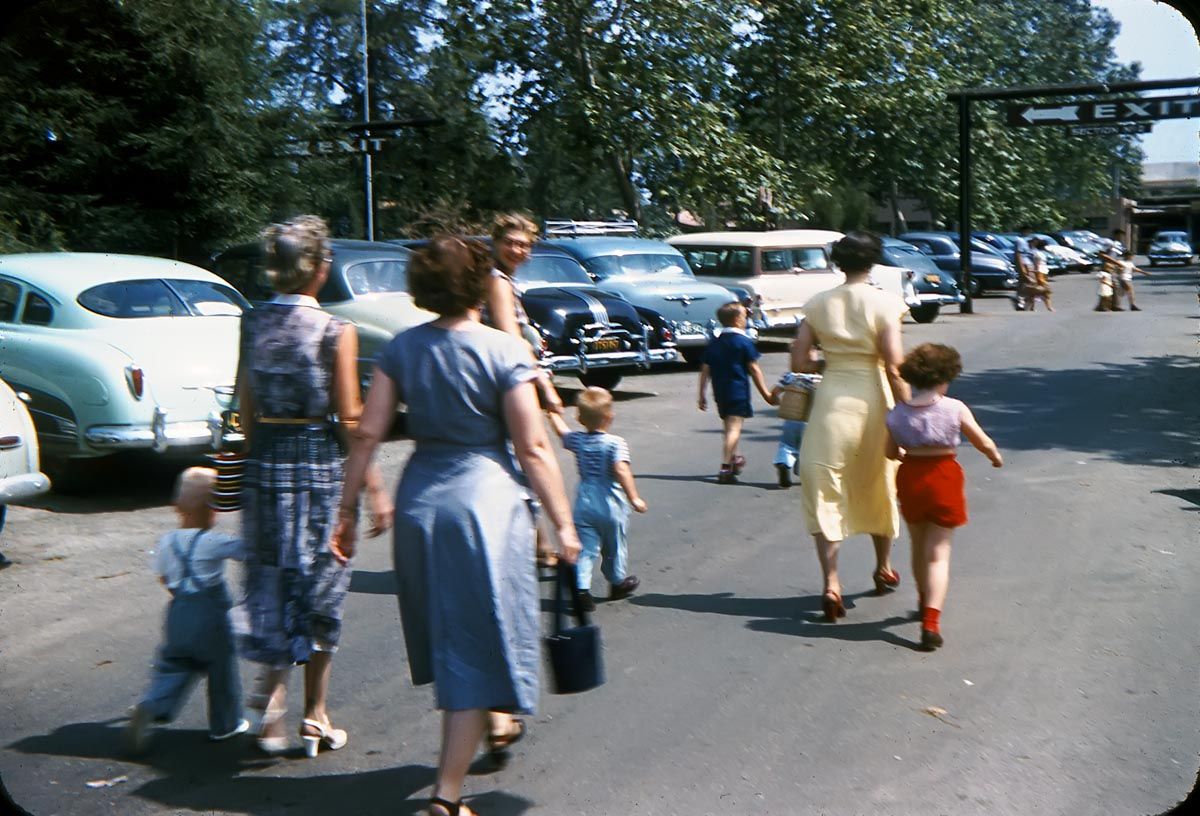 And lastly, from another undated slide (but probably from the late 50's) is this great photo of the Chicken Dinner restaurant. It's still there today, although it has a much busier "theme park" atmosphere. This picture is my favorite of the bunch! For those who don't know, Walter Knott began building his ghost town as a diversion for the hundreds of folks who had to wait hours to get into the restaurant for one of Cordelia's famous chicken dinners. Plus I think Walter just wanted it, and had a good reason to build it! Much like that other Walter, he was confident that if he built something that he found interesting, other folks probably would too.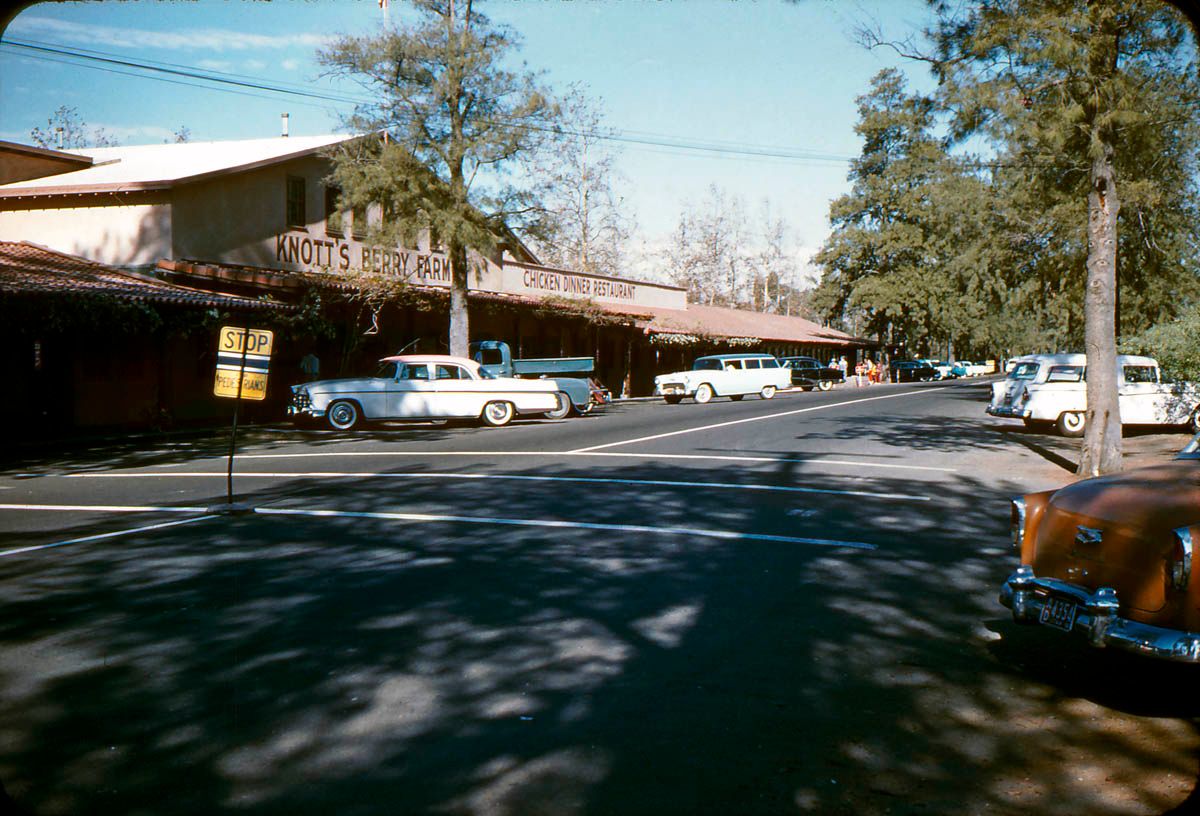 Once again, I'd like to recommend Chris Merritt's wonderful book, "
Knott's Preserved
" for those of you who are interested in the history of Knott's Berry Farm.