The boys in the Sweatshirt Gang have just finished their trip down the icy slopes of the Matterhorn. This was before they stapled two bobsleds together to double the capacity of the ride. I think we can safely say that the kids enjoyed the trip! Most of you know that there is a "Tomorrowland track" and and "Fantasyland track", but I once got to ride the secret third track. It has a loop, and you get free ice cream at the end.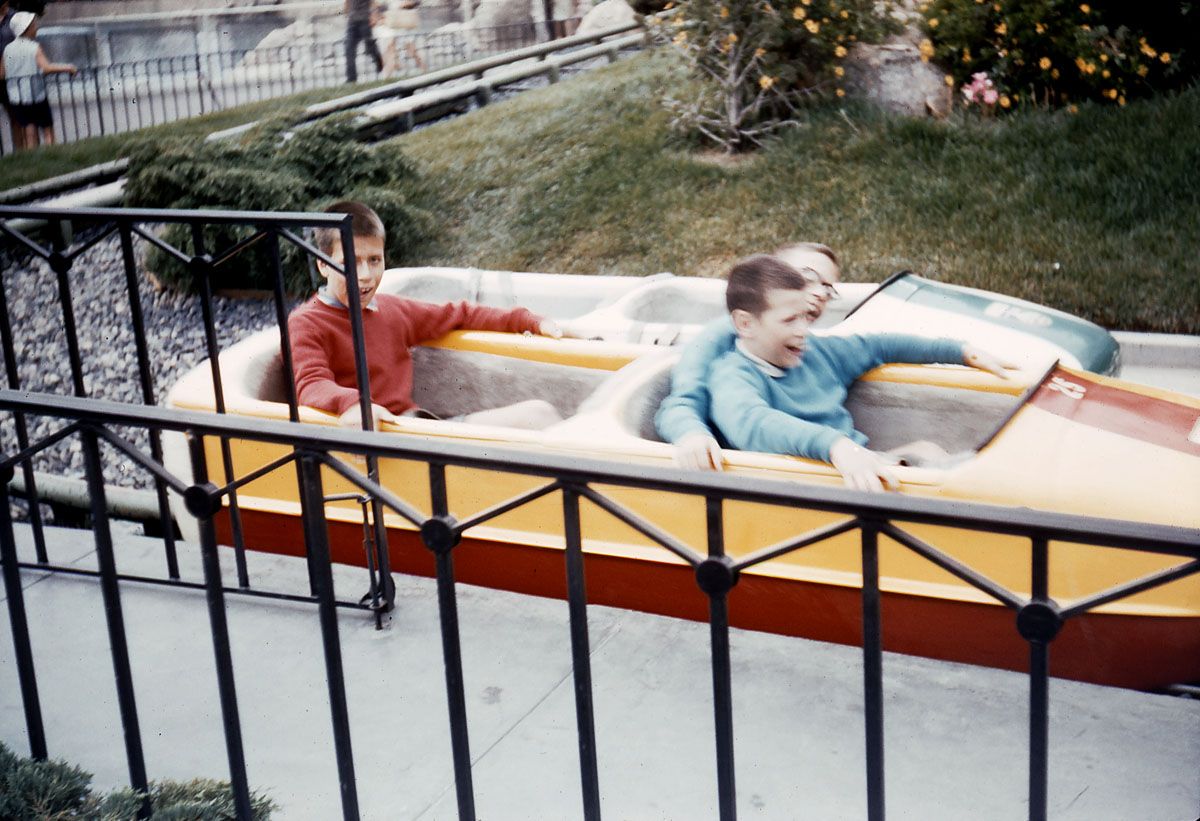 This is a familiar view, but fun; I like to imagine that I'm down there with the guests, feeling the heat of the pavement, hearing the sounds, and trying to decide which lines I am willing to wait in.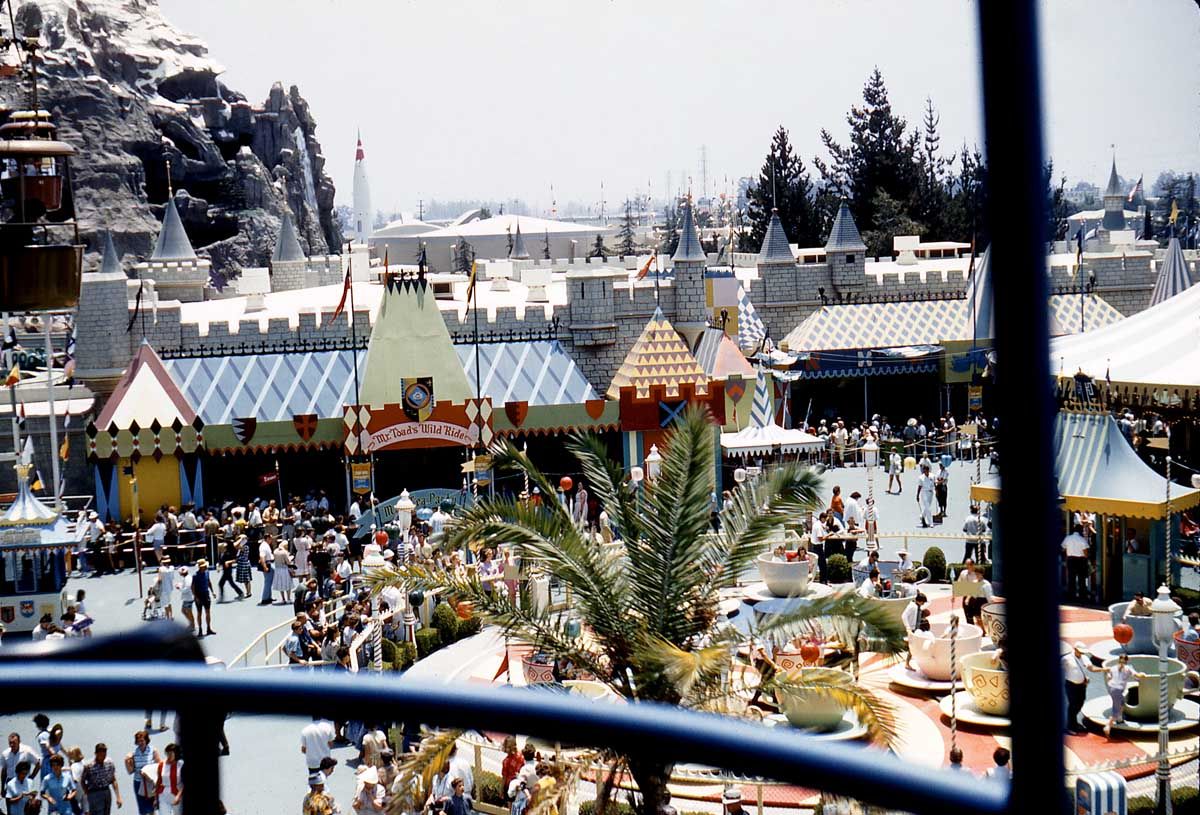 OK, what could possibly be so interesting about those flowers? Except maybe that they're fake.