Hello homies, I'm back from my mountain vacation, and am tanned and well-rested. Those fish are harder to catch than I thought. Thanks to everybody for continuing to "tune in", and for the comments and large wads of cash!
**********************************************************************
The original Mickey Mouse Club was a phenomenal hit during its original 1955 to 1958 run. And when the show was reintroduced to a new group of kids during its syndication starting in 1962, ratings were strong. From 1963 through 1964 the Main Street Opera House at Disneyland became the "Mickey Mouse Club Headquarters" where children could sign-up and get their own official membership cards in the club.
Here's a great picture from 1963, and none other than Mickey Mouse himself poses with two fans. I like some of the details, such as big sis's rainbow-striped dress and her ticket book, or the popcorn box in that other's girls hand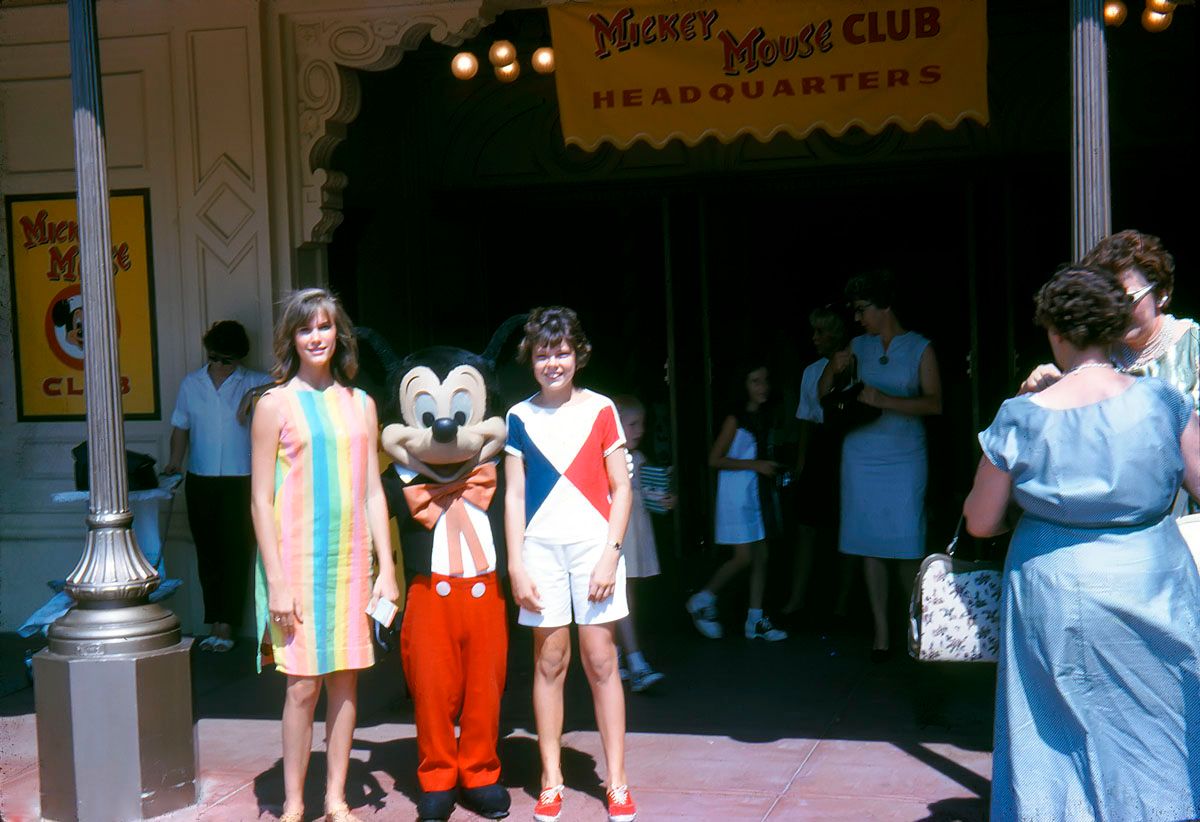 Check out this neat certificate that would have been issued to kids. It is signed by "Ginny" - Ginny Tyler, who went on to become a "
Disney Legend
" in 2006. From that official Disney Legends writeup:
"When the original "Mickey Mouse Club" was re-edited and repackaged for syndication in 1962, Tyler was appointed Head Mouseketeer, live from Disneyland."
She also provided the narration to some of the beloved Storyteller albums, including my well-worn "Peter Pan" record. I can still hear her saying, "I'm a codfish"! You had to be there.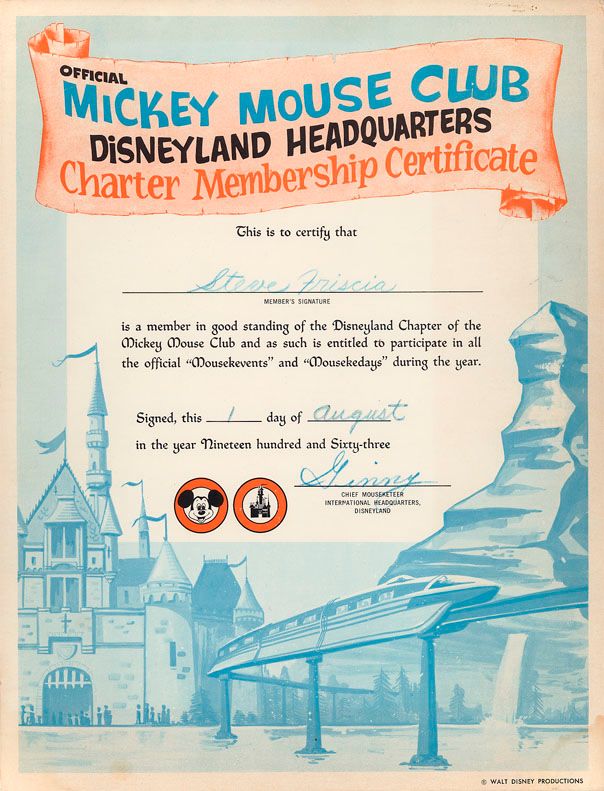 Another neat souvenir is this metal button.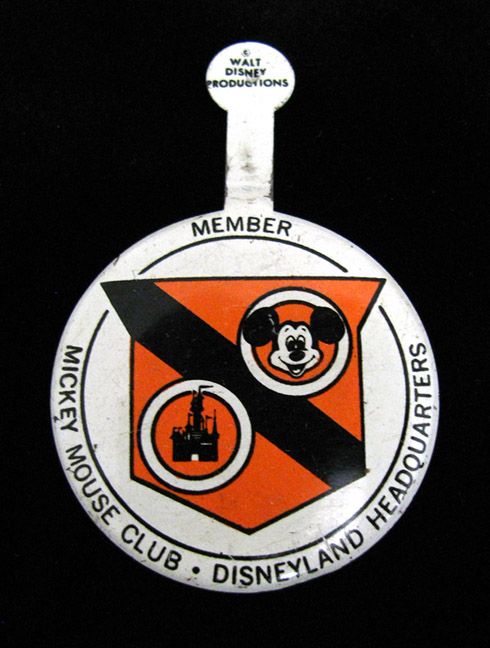 Here's an Official Membership Card. It's neat, but not as neat as Matterhorn1959's
mint unused
example!