Well, homies, I may be relaxing by a beautiful lake in the Sierra Nevada mountains, but that doesn't mean that I have forgotten about you. Here are two nice Tomorrowland views...
The Autopia is a favorite attraction for kids who don't have their driver's licenses yet; at the end of a long day at Disneyland, my nephew said that the best ride was "the little cars". But that doesn't mean that adults can't enjoy them too, y'know. Mom is looking forward to her turn behind the wheel (which I only just noticed is on the right, whuzza??) and a chance to navigate those miniature turnpikes, overpasses and clover leafs without dad's interference.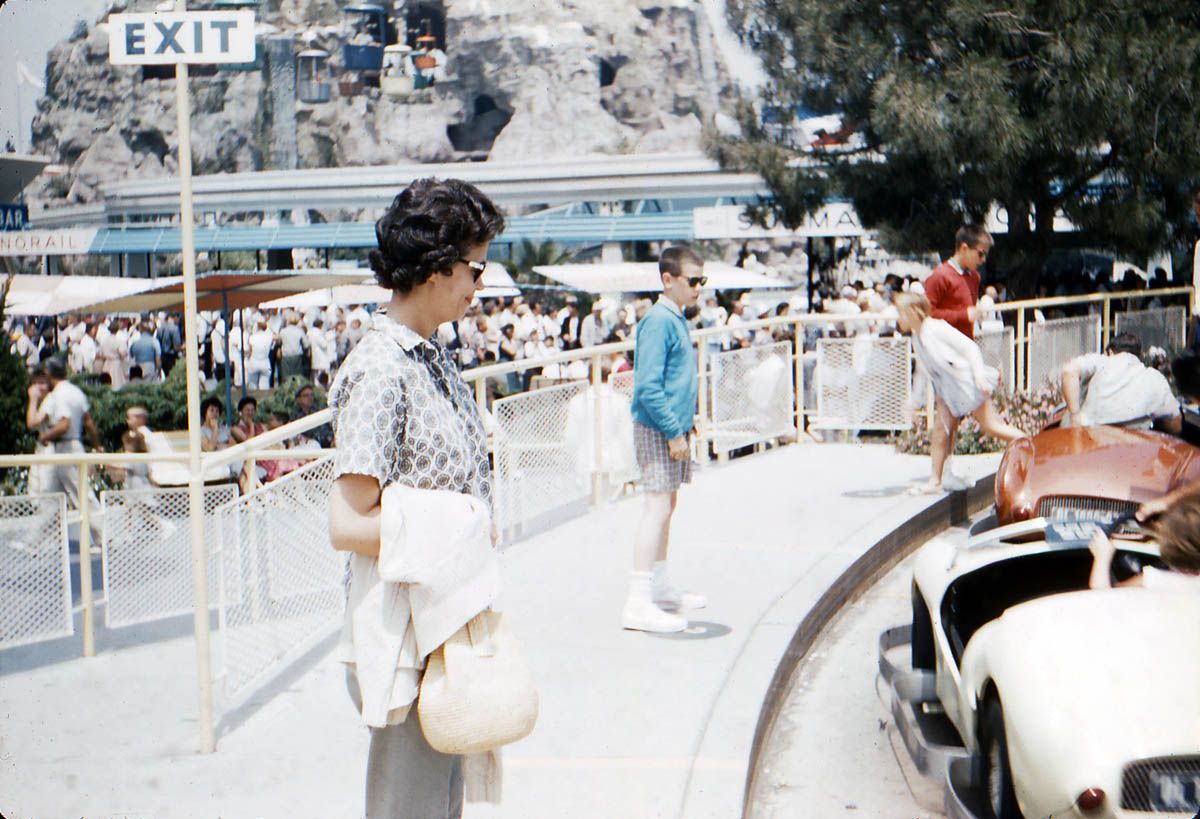 This shot is blurry, but it's still worth a look. That line for the Subs is already long, and the blue Monorail is about to get underway. You can just see the red and yellow checked awning of Fantasyland Station in the distance.