Here are four photos from the Mine Train Through Nature's Wonderland. It's the next best thing to being there!

Check out the Devil's Paint Pots and the geysers; in the distance you can see part of the saguaro forest. Don't go camping in the saguaro forest, unless you like band-aids. If the wind shifts, Old Unfaithful is gonna soak us and my toupee will be ruined.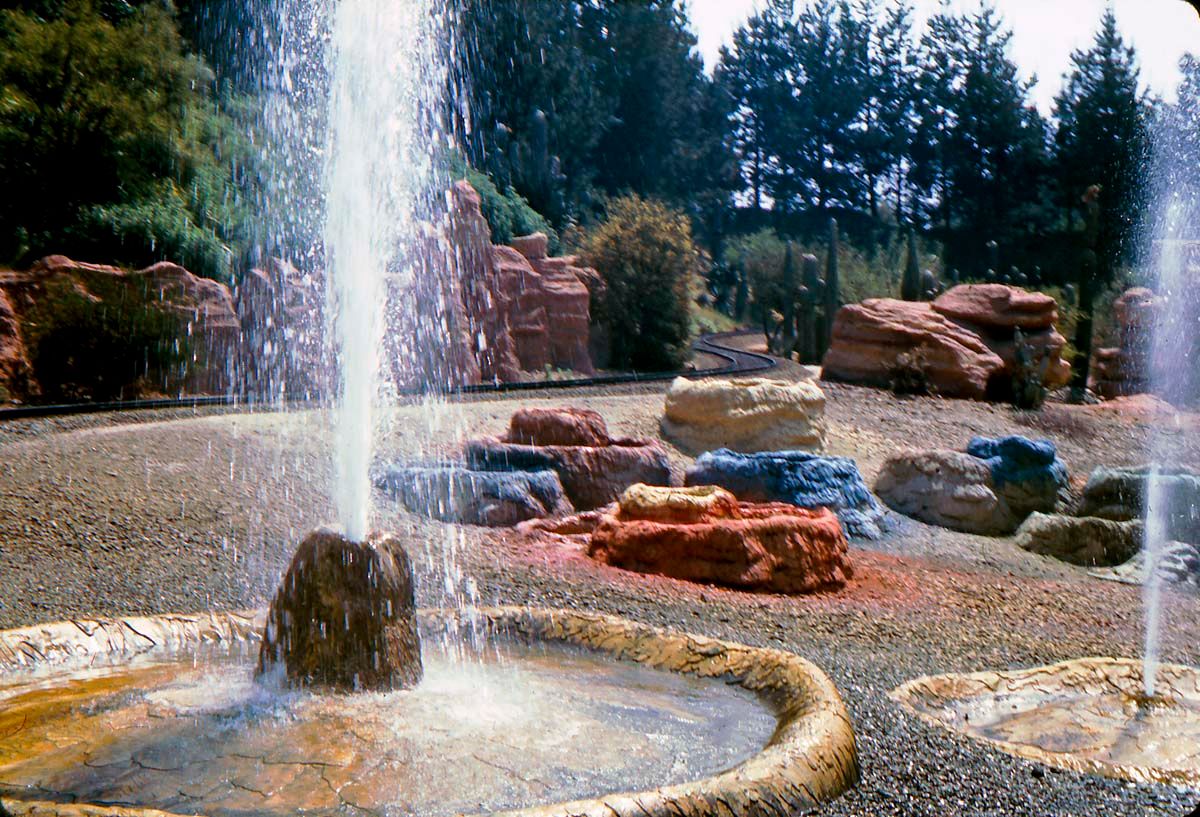 I'm thinkin' that this picture might have been taken while riding on the back of a mule. Or maybe from the Disneyland RR? You can see the Mine Train track winding through the Painted Desert; in the foreground, antelope stand near a watering hole (just out of the frame). Just visible in the distance are two coyotes...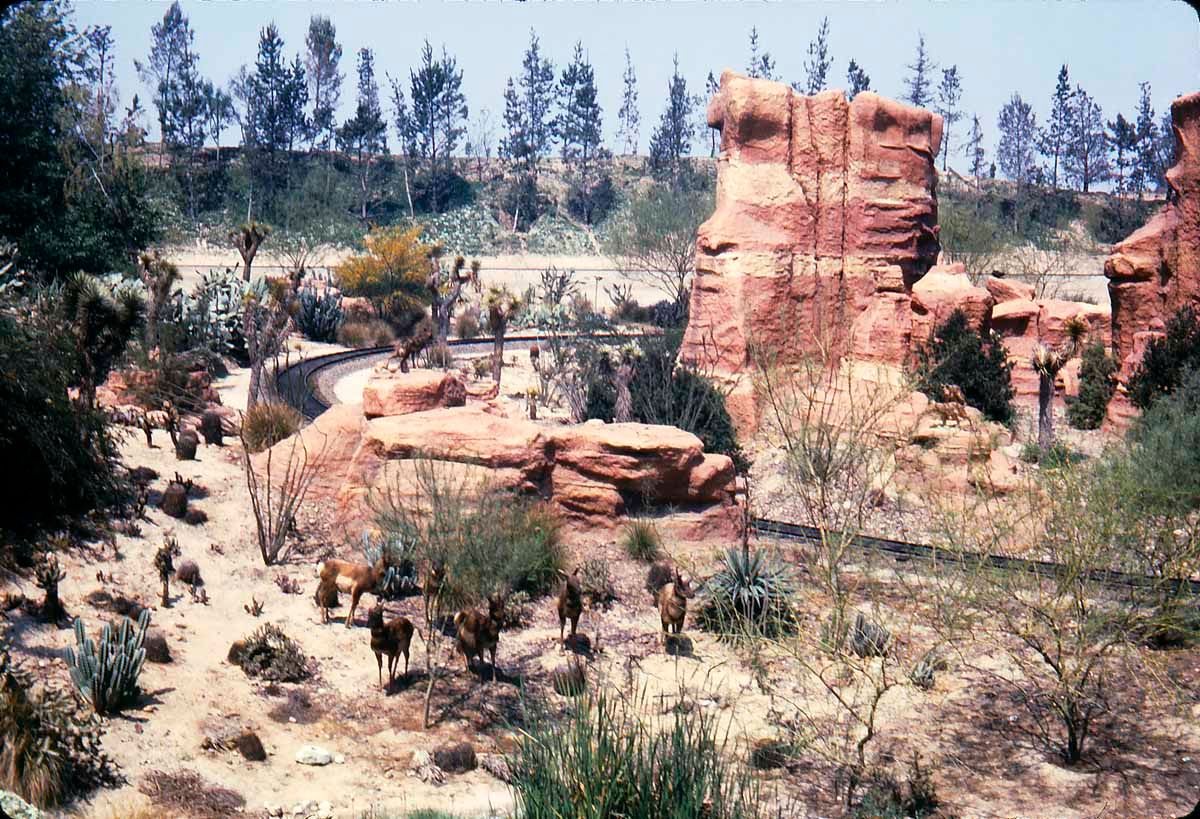 ... and here's a closer look! " In this tableau, the coyotes have crawled to the desert from the sea in order to lay their eggs, as seen in the magnificent 1956 Walt Disney True Life Adventure, "Coyote Eggs".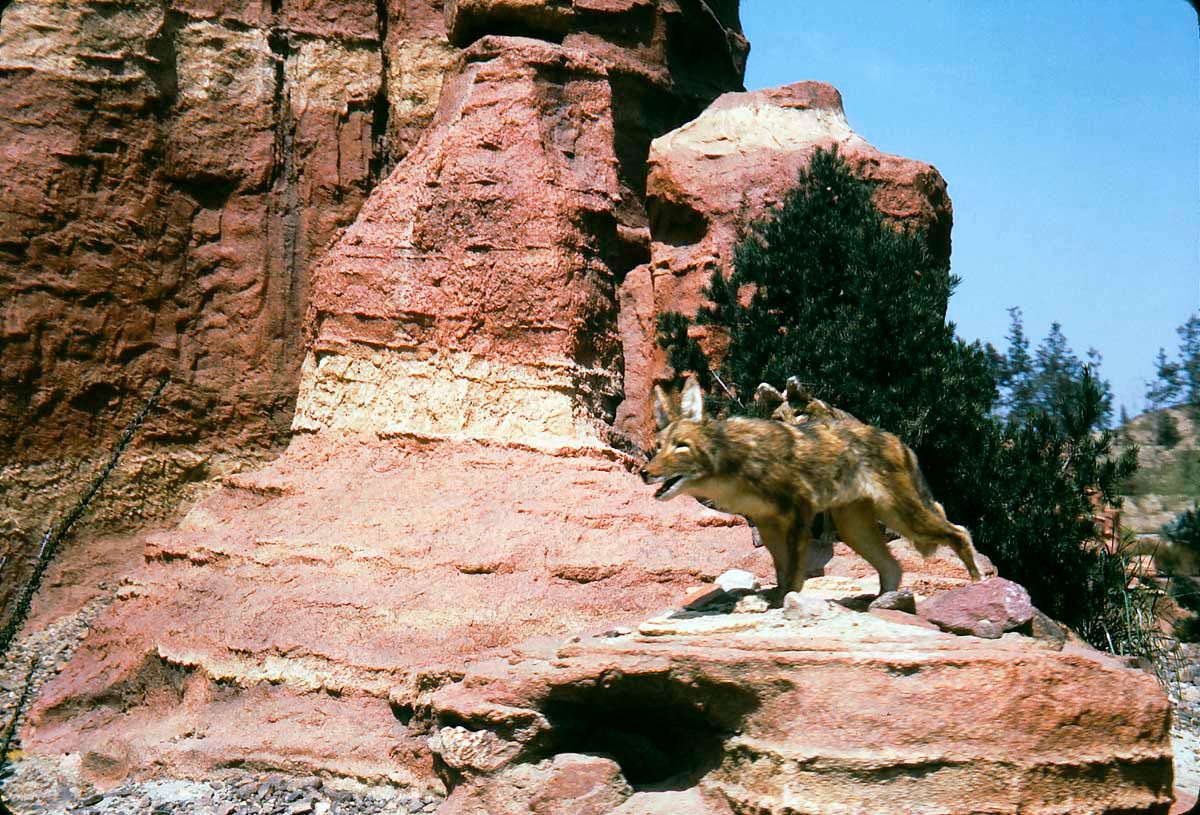 Watch that wild cat, lady! Ohhhhh... glad he stayed up there. Ha ha, I do love that old narration!