I had a bunch of random, nothin' special slides from Universal Studios (from various years). Since the quality isn't that great, I decided to go with quantity to make up for it!

Before the shark from "Jaws" terrorized the glamour trams, before "King Kong" went bananas (get it?), guests were able to experience the miraculous "parting of the Red Sea" from "The Ten Commandments". This is a fun effect, though a bit too obviously mechanical to be amazing. It was brand-new in 1973, but was removed in 2006. I like the bit of backlot visible here, convincingly resembling a Civil War-era town (or at least it does to me).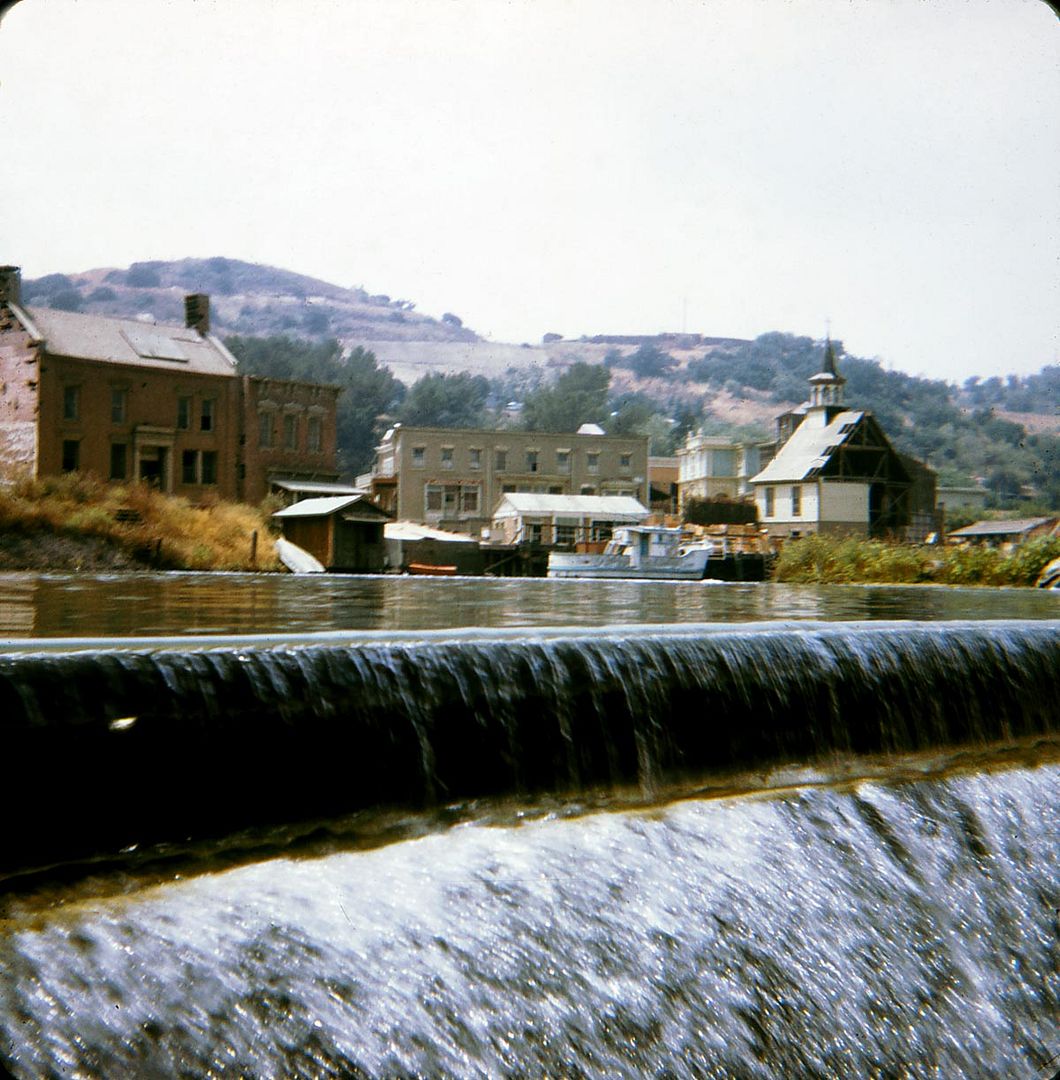 I think this might be roughly the same area, only from 6 years earlier, so no Red Sea. The waterfront buildings are slightly different in style (perhaps a bit more "western"); perhaps this area represented a town on a river - there was a Steamboat near here at one time.



As part of the "New York Street" area, we get a look at the snowy steps (in July!) of the Mott Street Mission. Once again, the attention to detail is very convincing. Was this scene in any specific movie?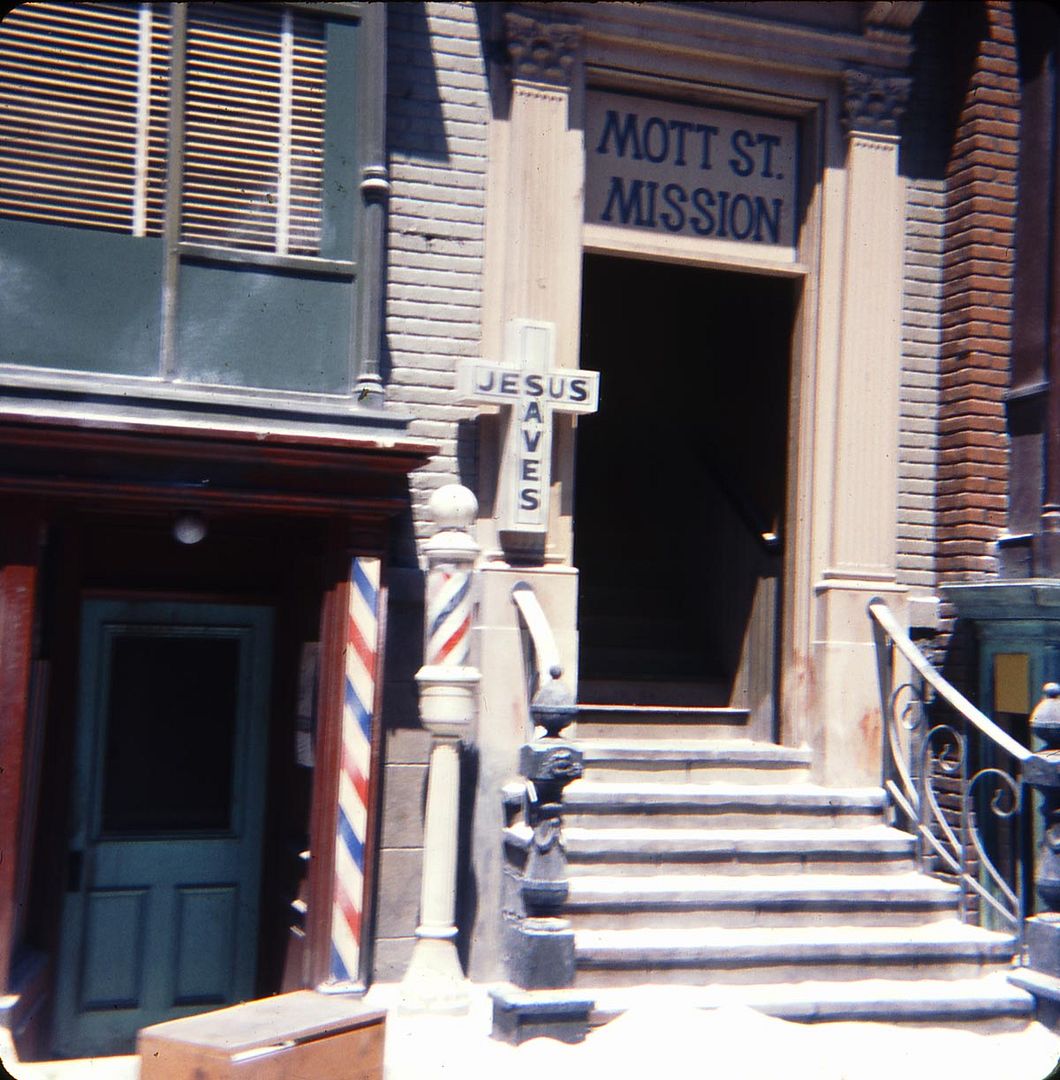 Foam-rubber boulders gave ordinary men the chance to feel like superheros! This is the first time I've seen lightweight logs added to the mix. I remember the rubber boulders from when I was a kid; at that time they were on a dirt area, and if you got one of those things thrown at your head, you got filthy - and yes, it hurt! Not that I would know from personal experience.



Here's another chariot, presumably from Ben Hur. It is not as fancy as Messala's chariot, so it might be the one that Charleton Heston drove in that legendary race.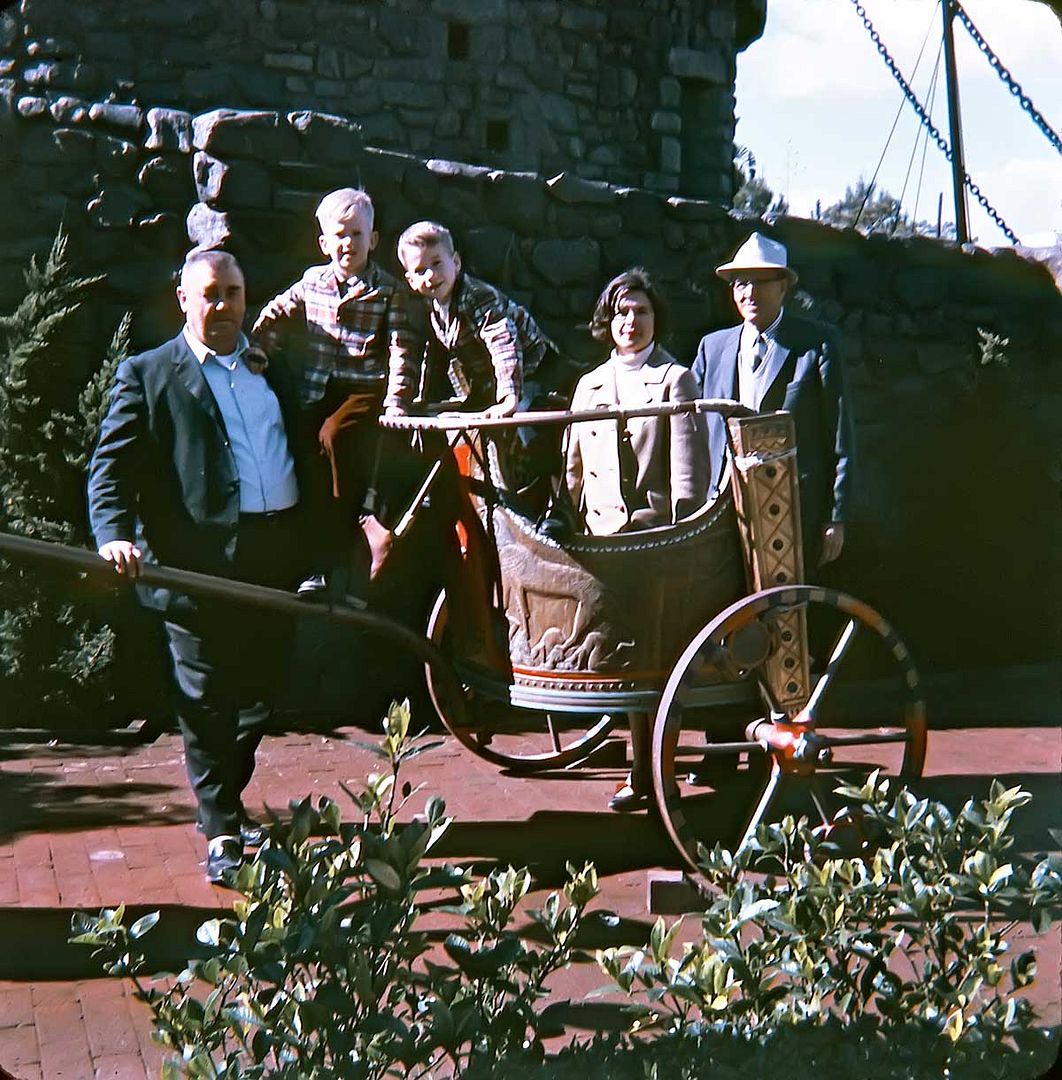 I decided to include this photo in spite of the blur. You can still see how this tableau could make for a realistic farm in any TV show or movie.