Today I have four photos from (as the title says) Pigeon Forge, Tennessee, featuring the Rebel Railroad! Here's some info, courtesy of Wikipedia: "In 1961, shortly after Pigeon Forge officially incorporated, North Carolina brothers Grover and Harry Robbins opened Rebel Railroad in the town's Middle Creek area. The railroad simulated a ride on a Confederate steam train that was under attack by Union soldiers during the Civil War, playing upon the centennial of the war that was sweeping the country at the time." Check out this impressive, eye-catching sign with two vintage locomotives used as a static display. I guess at one time these old trains were not uncommon, and could be had for relatively little money. Hard to believe!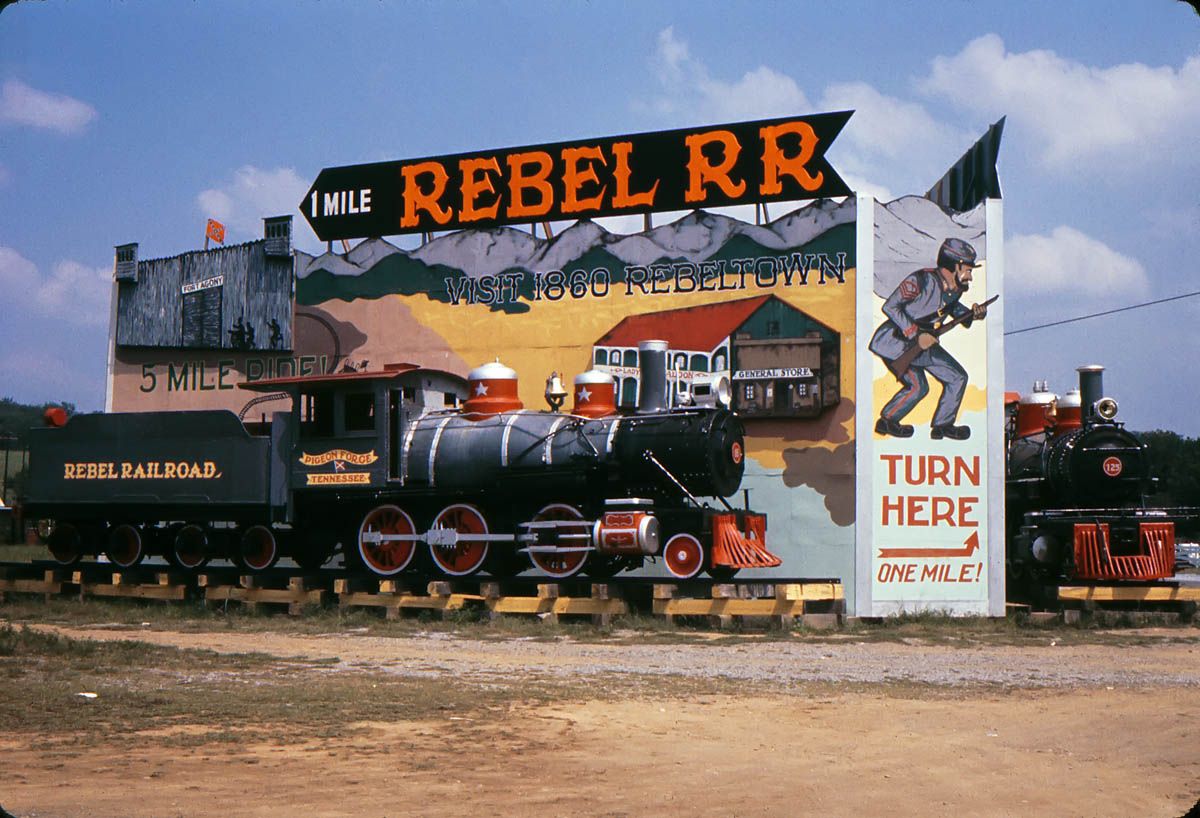 "After the Union assault was beaten back, the railroad came to a stop at a mock-frontier mountain town, complete with blacksmith shop, general store, and saloon. By 1964, the Civil War Centennial was beginning to die down, so the Robbins brothers decided to rename Rebel Railroad
Goldrush Junction
. The attraction was reworked with a "Wild West" theme replacing the Civil War the
me."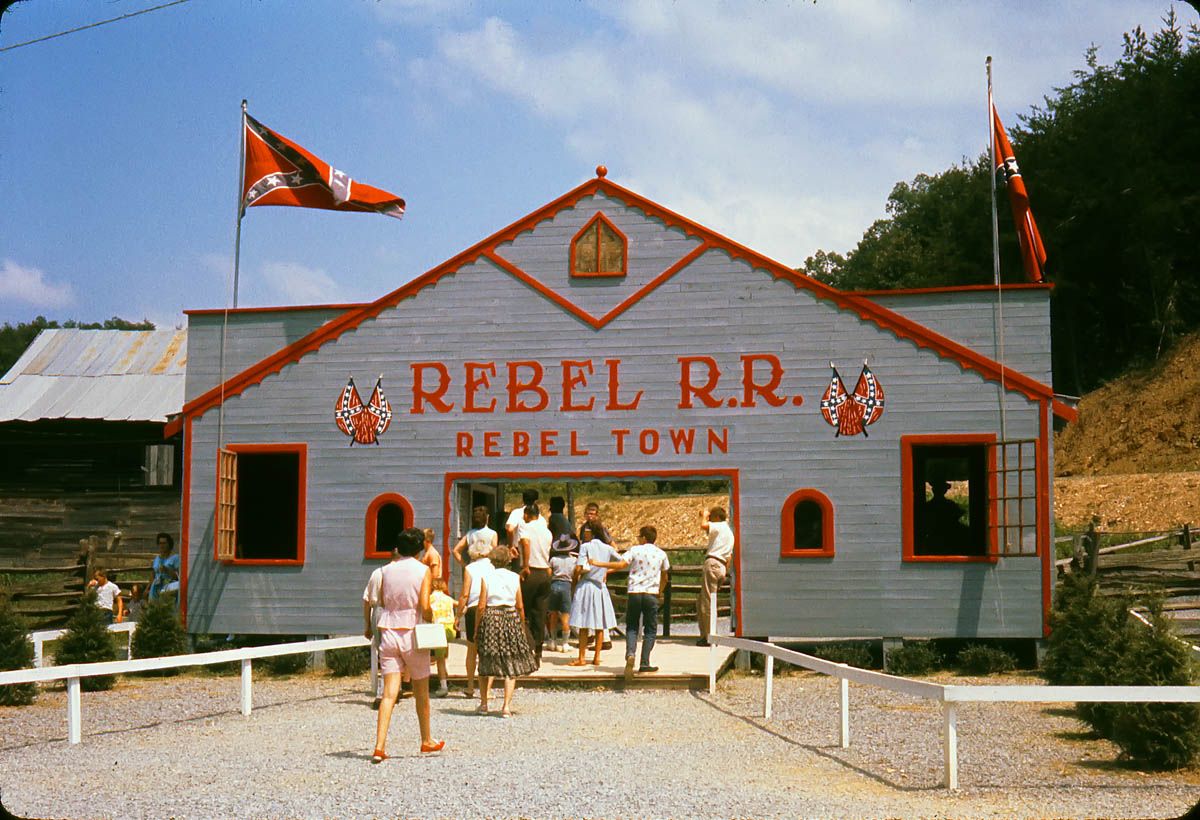 That train is a beauty, and happily, you can still ride it today! After the Rebel Railroad's first name change to Goldrush Junction, it was later changed again to Silver Dollar City (a sister park to the one in Branson, Missouri). In 1986, Dolly Parton became part owner, and the park's name was changed once again, to
Dollywood
!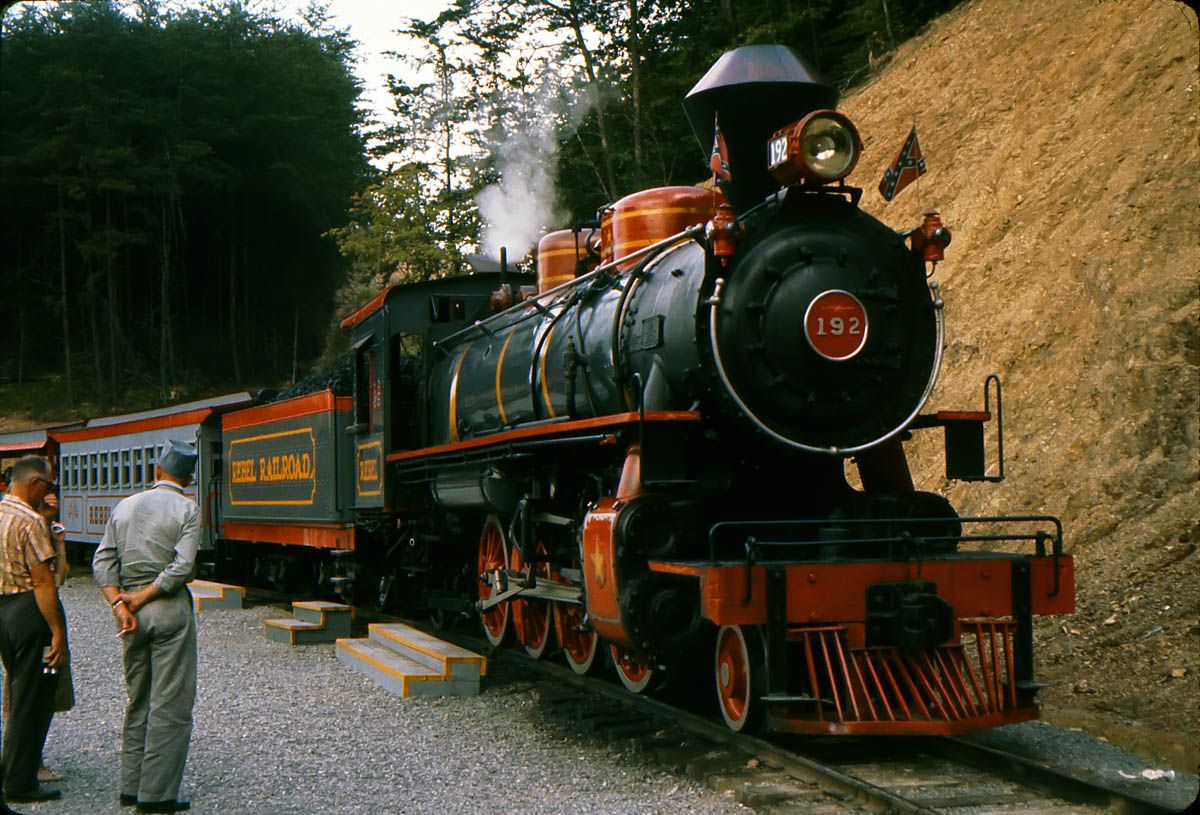 That little girl is pretty excited, she can't wait to ride! Notice the boy shadowing the oil man (?) ; he probably grew up to be a model train enthusiast. Or a g-man!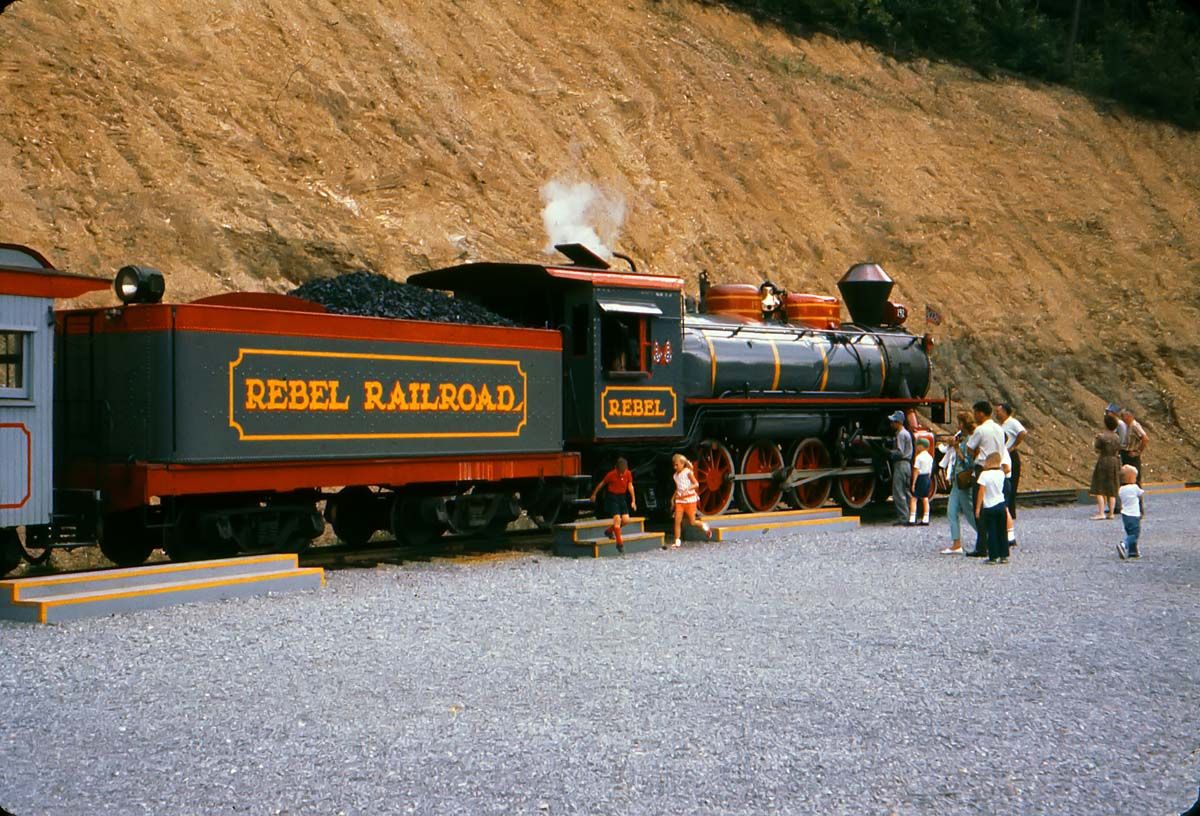 I have four more Rebel Railroad photos (from a different lot) to share with you soon. I hope you've enjoyed these!