I love the various Main Street vehicles that add color and motion (and the occasional startling *HONK*). Some of them are either gone or merely static displays, but at least they are there as a snack for the eyes.

First up is this Surrey, with a pair of snow-white horses pulling the thing. For some reason I always think that it looks like a miniature hearse. It's that glossy raven-black that does it. Hey, what's that vehicle behind it?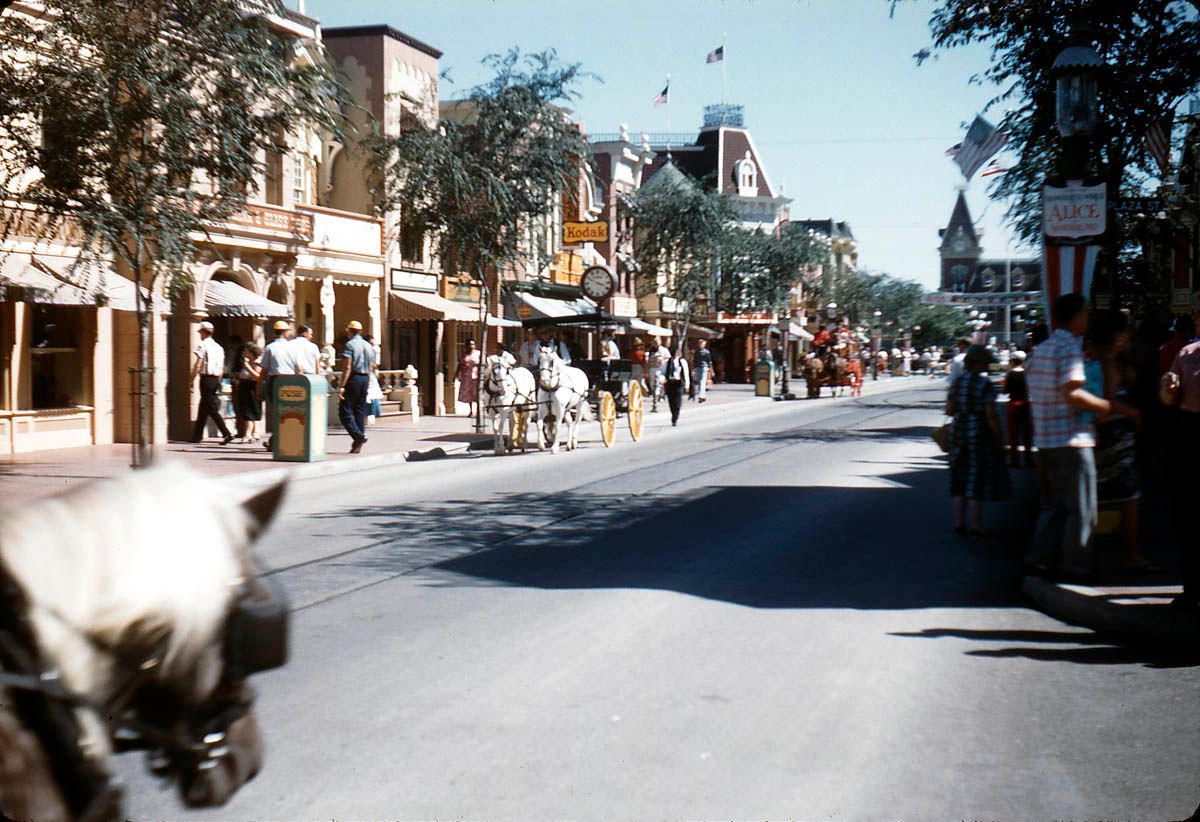 It's the fabulous firetruck with the itty-bitty horses. I don't know how efficient this contraption would be at actually putting out a blaze, but at least it would look good doing it. And isn't that all that matters?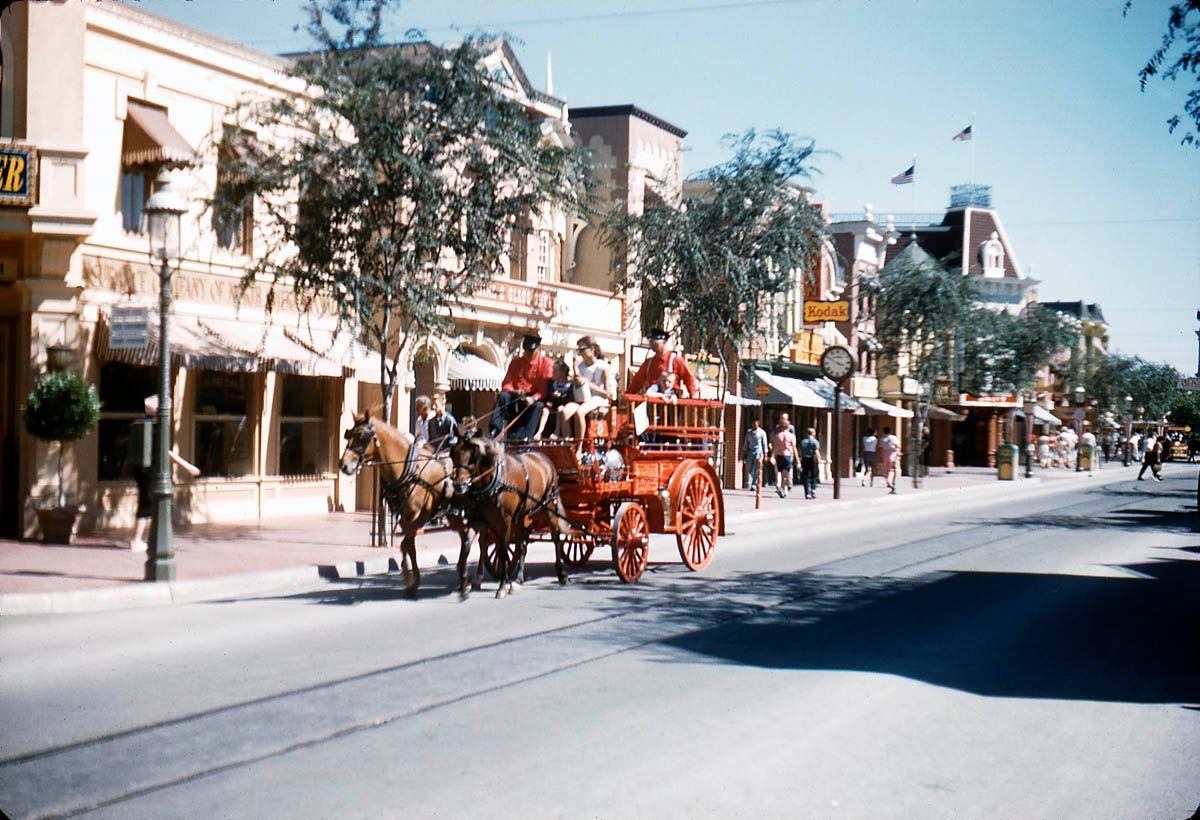 Why walk around Main Street when you can just stand in one spot? I ask that question about 30 times a day and have never gotten a satisfactory answer. Looky here, we kept facing in the same direction with our camera glued to our faces, and captured yet another vehicle, this one powered by alfalfa and sugar cubes.