You know, if I wasn't catching world-record trout today on my mountain vacation, I'd probably be at Knott's.
Here are two nice photos from Knott's, circa 1969. I believe that the striped awning to our right was where you could wait for a genuine
San Francisco cable car
. See the tracks in the blacktop? The shiny, shiny tracks. So shiny. I'm happy just to look at them, but for those of you hankerin' for a chicken dinner, there's a helpful sign directing you thusly. And if you are a ghost and are looking for a town just for you, there's another sign for that too. They've thought of everything!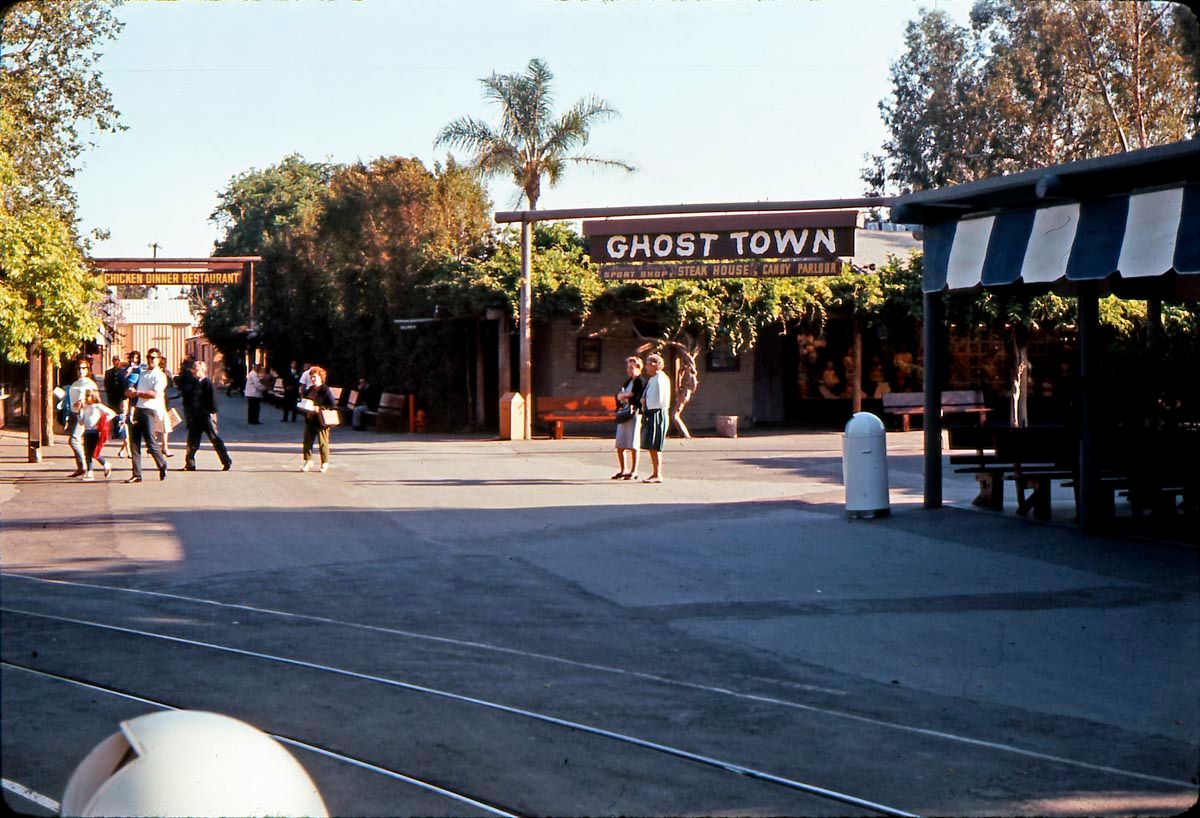 Ah, those picturesque storefronts in Ghost Town, I love them more than I love rocky road ice cream. Let's play a game, shall we? Find the trash can that doesn't seem to belong. Time's up! I know, that was a tough one. I wonder what is on display in the window of the Town Hall? Can't quite make it out. Probably communist propaganda!