Here are some more xlnt photos from Buena Park's Japanese Village! See part one here.

I'm a bit unsure of where this would have been... in the last post we can see what the place looked like from the street, and yet here is another sign in case you suddenly wondered, "Where the hell am I again?". Maybe you can grab a snack from that cart; one of the few memories that I have of this park is of the strange "rice candies" that we tried here. They were double-yucky.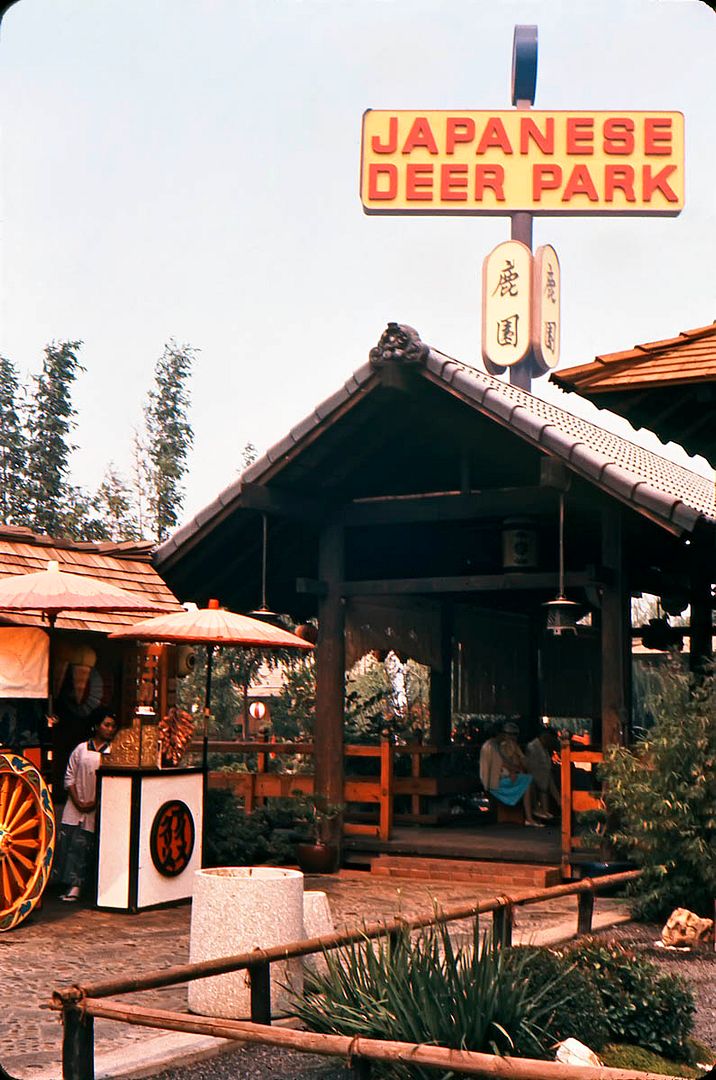 I hope Red isn't contemplating jumping. She probably realizes that it's only a two-foot drop into one-foot deep water, and that she would ruin those pants that she bought at Zody's. Dry-clean only, Red; dry-clean only.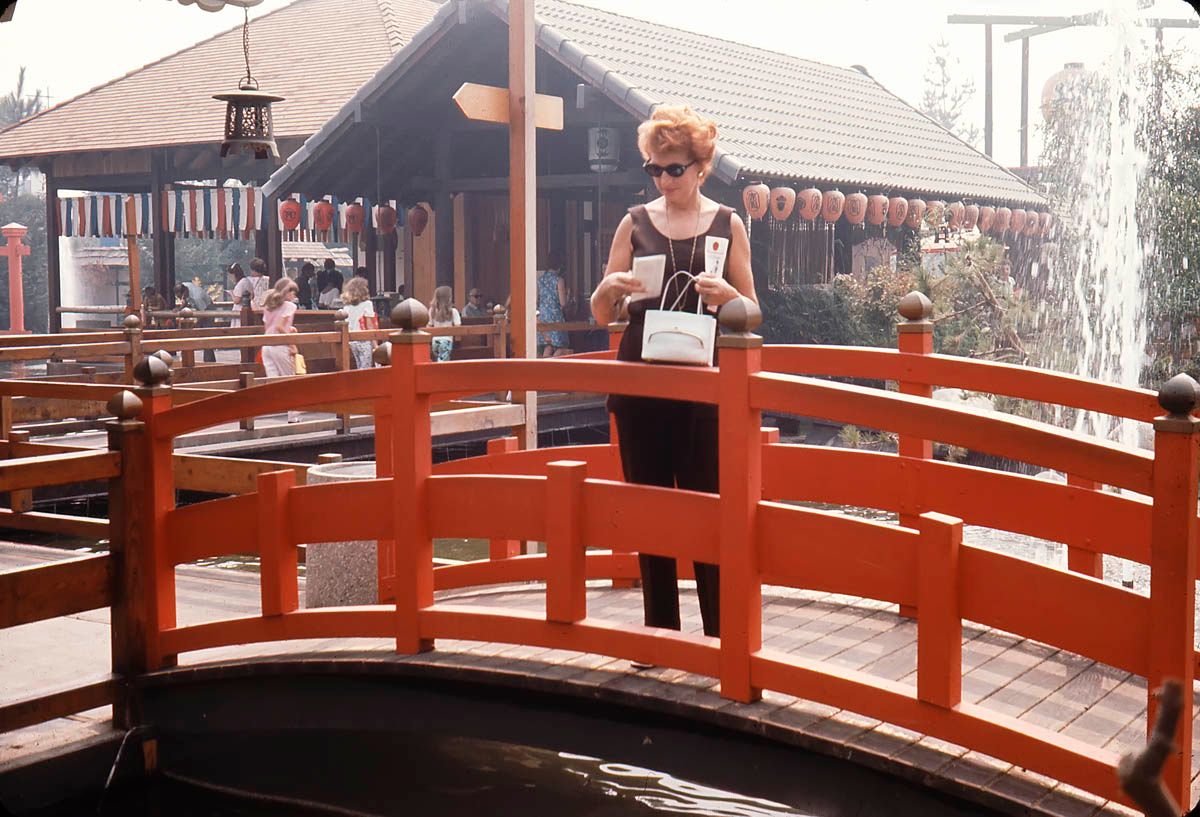 There's nothing like a beautiful koi pond for peaceful contemplation. The fish knew that people=food... those machines dispensed mysterious and magical pellets that were like drugs to koi. It drove them koo-koo bananas! I tried them. They were better than those rice candies. I recall a demonstration that involved a man offering a cigarette to a fish, who appeared to actually smoke it - there were puffs of smoke coming out of it's mouth. I kid you not! Shortly thereafter I took up smoking at the age of 9 in a vain attempt to look as cool as that fish.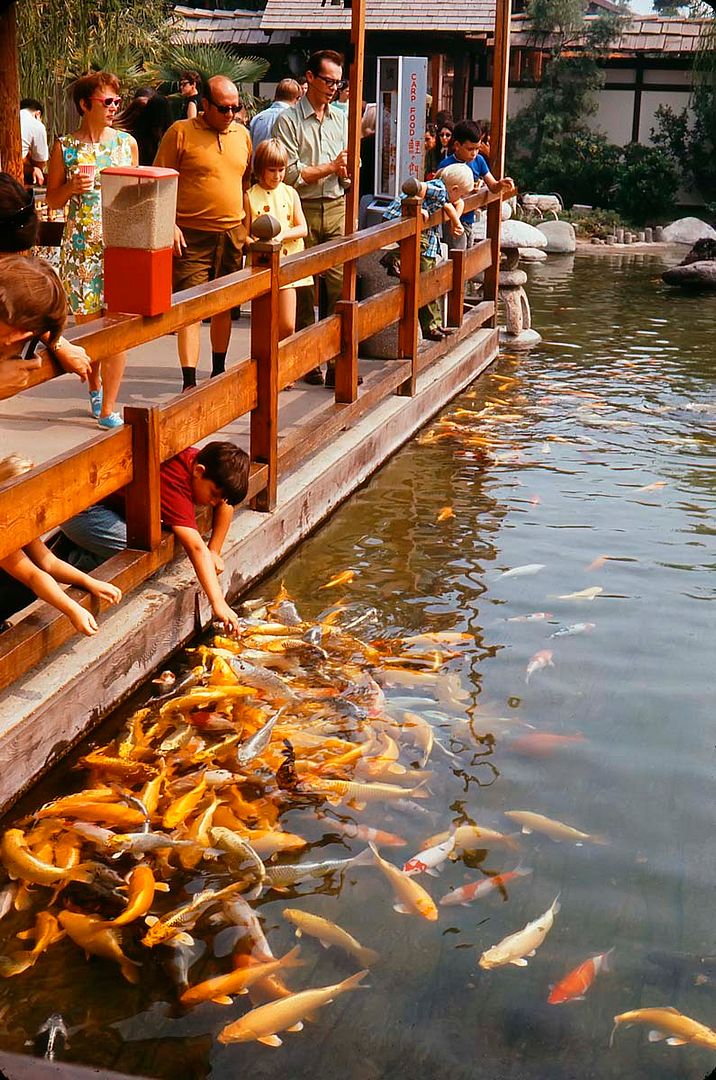 Red loves animals, particularly the playful sea lions. Many people think that sea lions are mammals, but they are actually a form of kelp.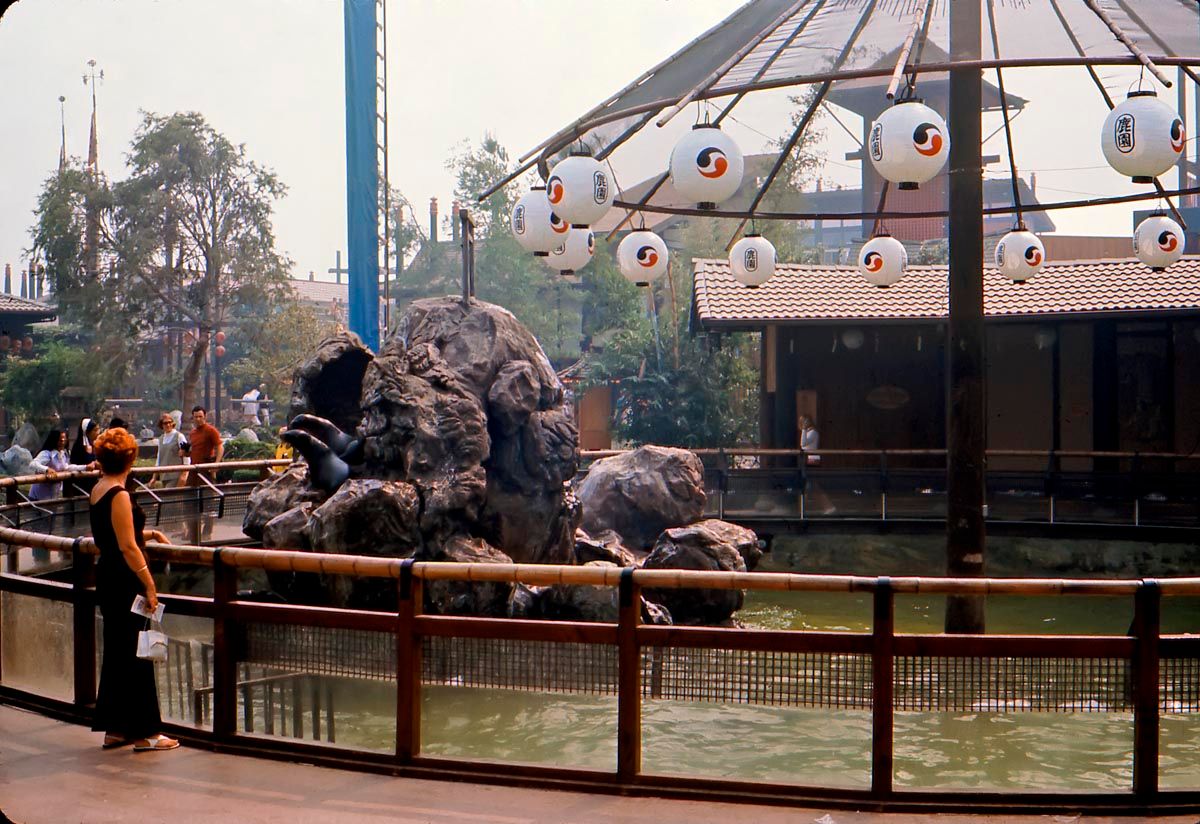 Stay tuned for more Japanese Village photos. Sayōnara!