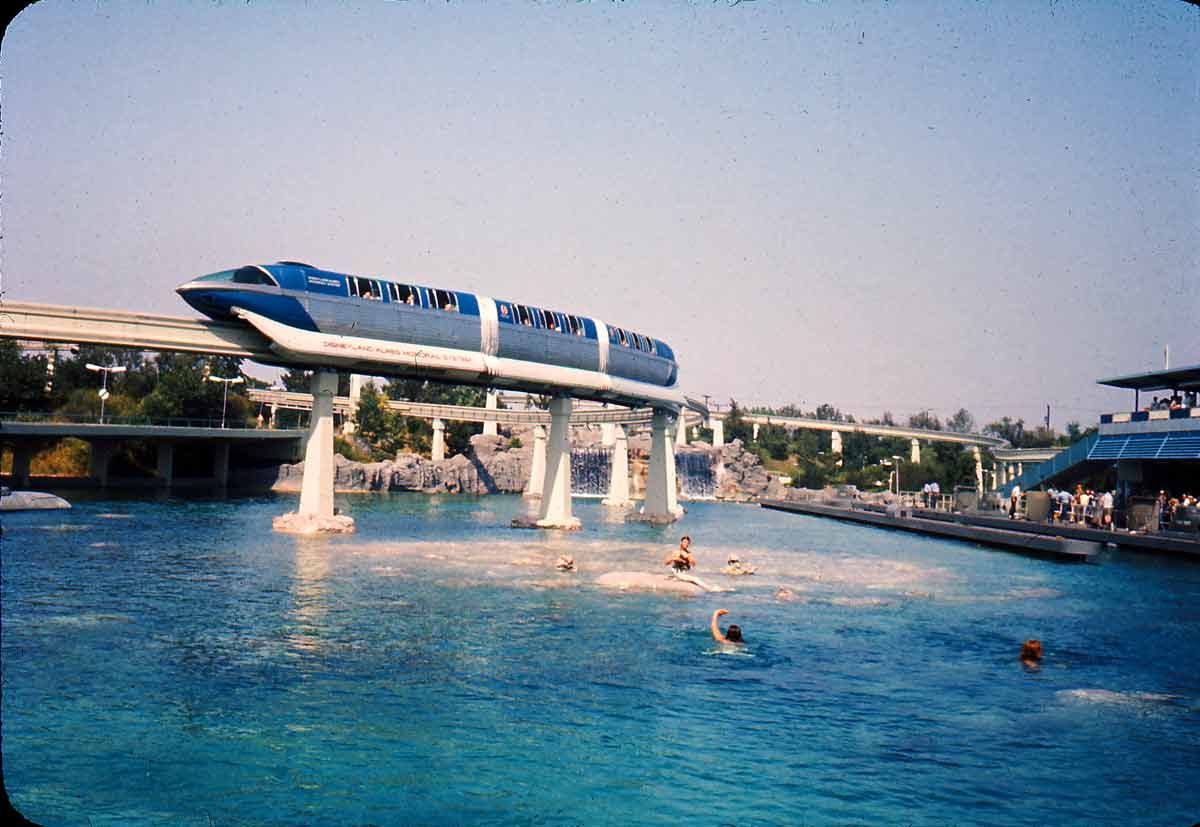 Wuzza, are those MERMAIDS? I would check the CO2 levels, except that I am sitting in front of my computer and not in a submarine. "All tales of ocean monsters should be classed as fiction, along with the myths of mermaids--a pure flight of fantasy, belonging to the realm of make believe."

This is a great photo, with the mermaid waving to the passing blue Monorail, while two other two others make themselves busy with mermaid stuff. Combing their hair, playing a lyre, that kind of thing.

I'd love to know more about the mermaids. Where did they go when they were done for the day? Did they swim into the caverns behind the waterfalls? They can't just walk away, obviously. How long did they typically have to bake in the sun? I wish we could hear from some of these "on stage" folks to learn about their experiences.