Happy Valentine's Day, everyone!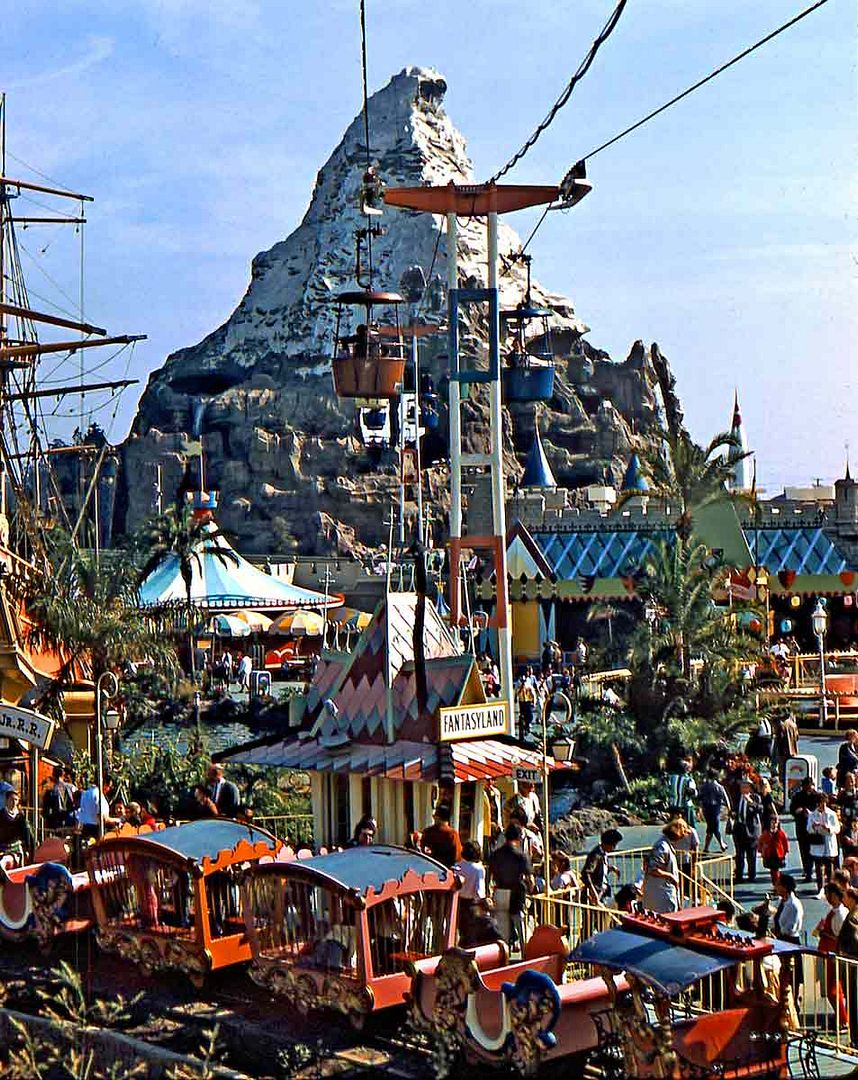 There sure is a lot going on in this photo! I love all of the colors and patterns. And of course when you were there you had sounds, smells, and movement as well! Our Skyway bucket is just passing over Casey Jr. (and the fanciful ticket booth for that attraction), soon to be going past the Teacups and a Fantasyland eatery to the left. And I believe that the colorful façade of Mr. Toad's Wild Ride is just to the right.

I've put the original slide away, and am not 100% sure where it is (sometimes I scan these many weeks in advance). But there is a mystery...according to most sources, the Rocket to the Moon should have Douglas markings by 1961, and yet it sure looks like the TWA paint scheme to me. So either I screwed up or somebody's info is wrong!