Here are three more vintage Viewmaster scans from various old reels. Main Street at night is the best Main Street! Prove me wrong, interwebs, prove me wrong.
I may have overdone the contrast just a little bit! Those lights on the buildings look like tiny suns. Shoppers were surprised to get San Tropez tans after dark. I like the ghostly images of guests who rudely continued to move during the exposure. I often stand as still as possible for minutes at a time just in case somebody is taking my photo. But I'm not a hero, I'm just an ordinary Joe who loves his country.
This one is a little bit more "twilight-y" (the time of day, not the terrible sexy vampire movies). Main Street looks busy, but not as busy as it is every night nowadays. I see that the Emporium sells gifts. Hey, I like gifts a lot!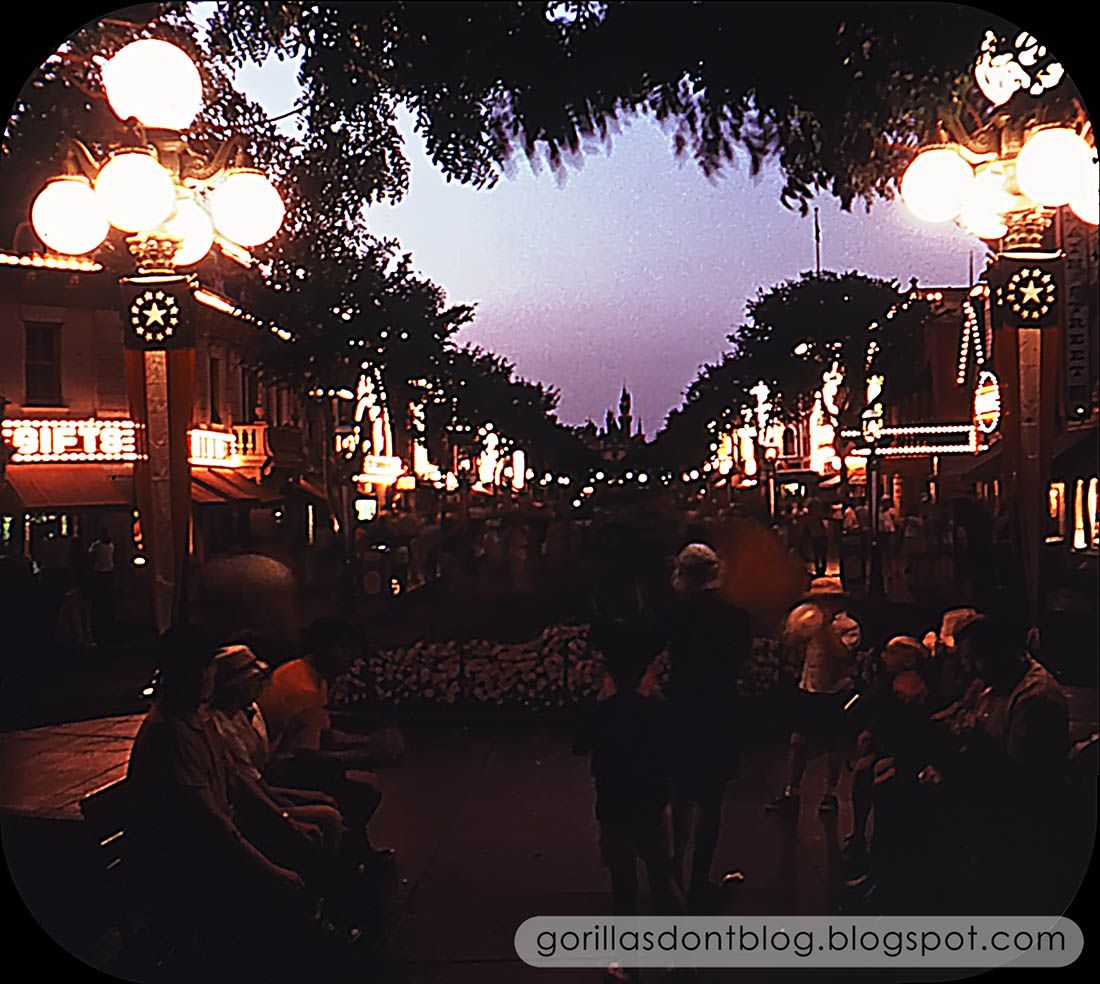 You'd think that the rich and powerful Viewmaster corporation (one of the six corporations that secretly governed the world) could have at least provided an un-skewed picture. But I'll forgive them because it's pretty neat.