While revisiting some old boxes of scanned slides, I have found some images that I skipped. Today I have two never-seen scans, along with one "before and after" image!
All of the photos were taken from the bow of the Columbia as it made its way around the Rivers of America in 1959. It's as if the photographer pointed his camera in one direction and just snapped a photo every 20 seconds or so. I'm not sure if I have them in order, maybe you can tell me!
This first one shows the familiar scene with Chief Wavy and his backup band. I think it's interesting that, for a time, the Chief's headdress was less grand than it appeared later (now he wears the kind of many-feathered headdress that you see expect to see). Did the Disneyland Railroad run behind this berm at the time? These days the train passes the Chief fairly closely after the stop at New Orleans Square Station (now that I think about it, he was probably moved at that time).
Look at those funny dogs! I ain't never seen dogs like them before. That little notch carved in the shore appears to be a makeshift landing for a motorboat.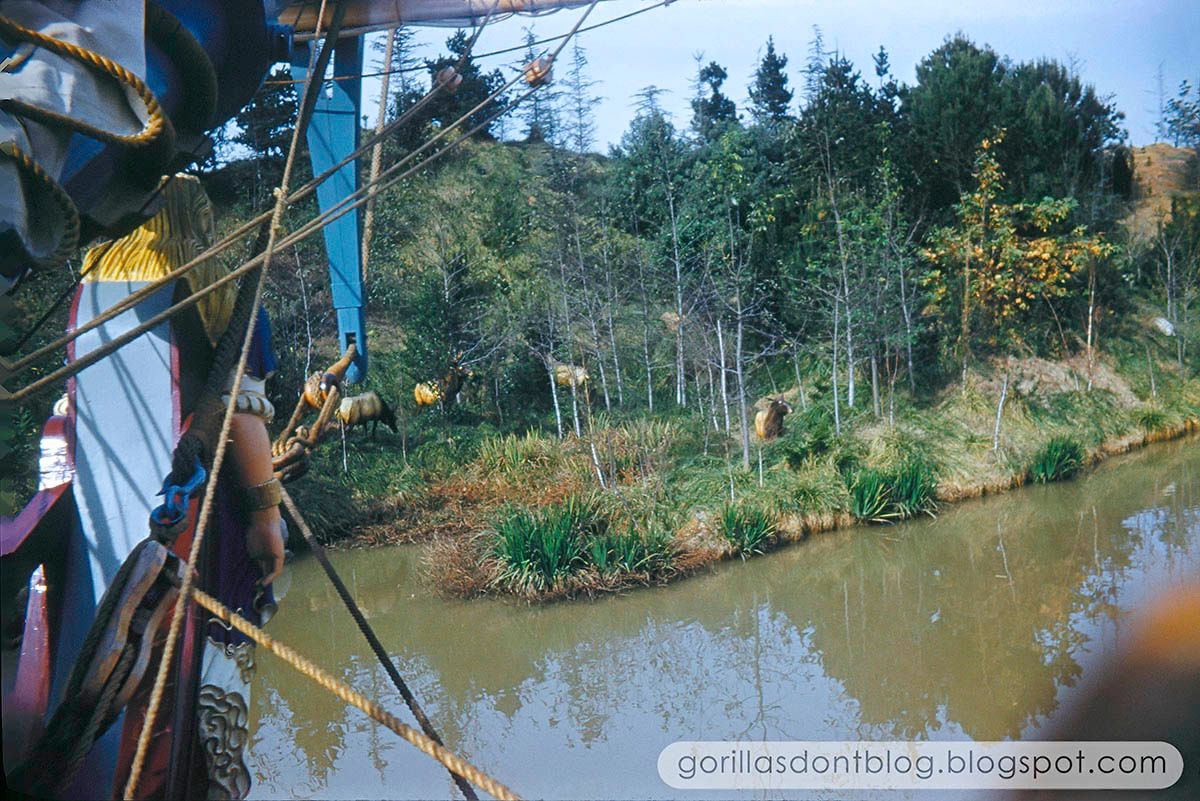 If only this one had been taken with a stereo camera! It almost looks 3D anyway. On the shore is the Friendly Indian Village. Once again I am impressed with the size of those man-made hills to the right.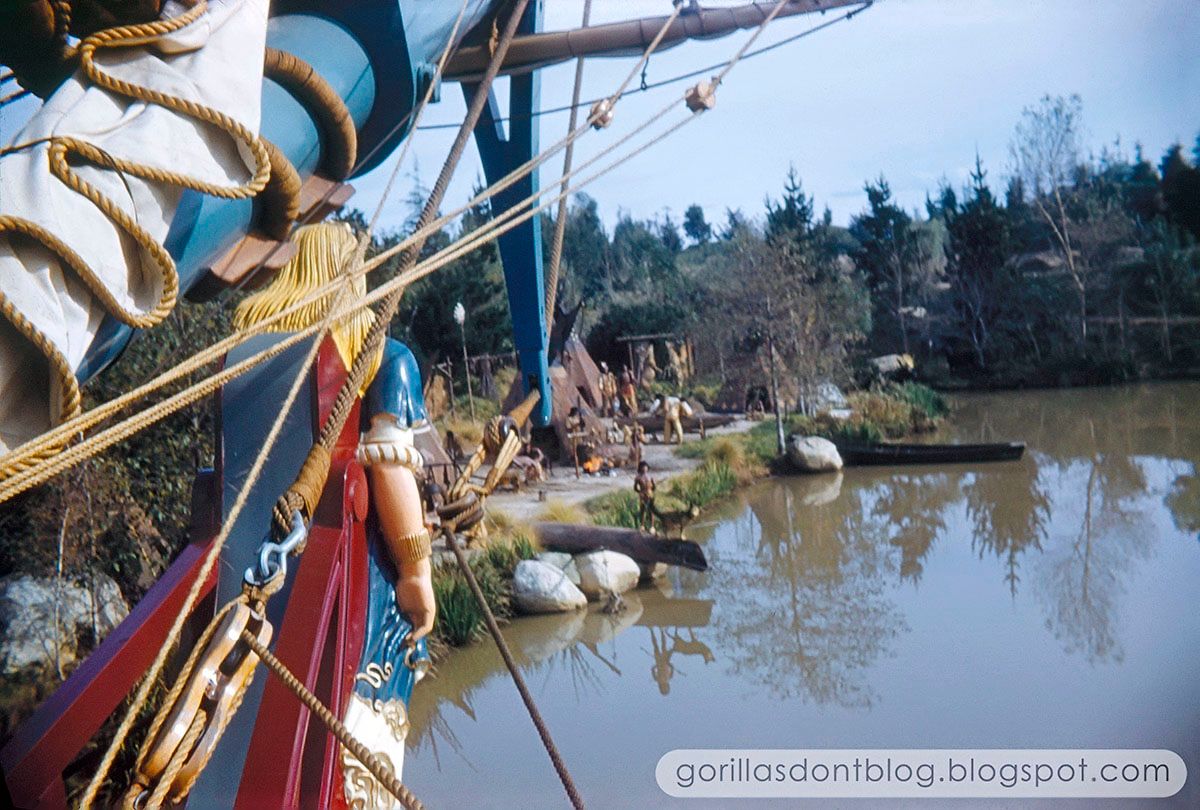 So... here is my 2007 scan of the same slide. It's not terrible, but the contrast is a bit harsh, as are the colors. Plus the new scan just looks cleaner!