Man, there is nothing worse than an old Fantasyland, am I right? Tear that sucker down! Today I have two more snapshots (probably from 1982) showing some Skyway views of the carnage.
There's "It's a Small World", still open... we can just see part of the pathway that led back to it in the lower right corner. To the left is the empty channel that normally held the Storybook Land Canal Boats. That square white container is where the Apollo astronauts were temporarily quarantined after their missions. I think. Don't want to catch any moon viruses! A bit to the right (and up) from that is a fenced-off rectangular area that once held seating for folks who wanted to relax and watch the boats go by. Presumably this is long-gone.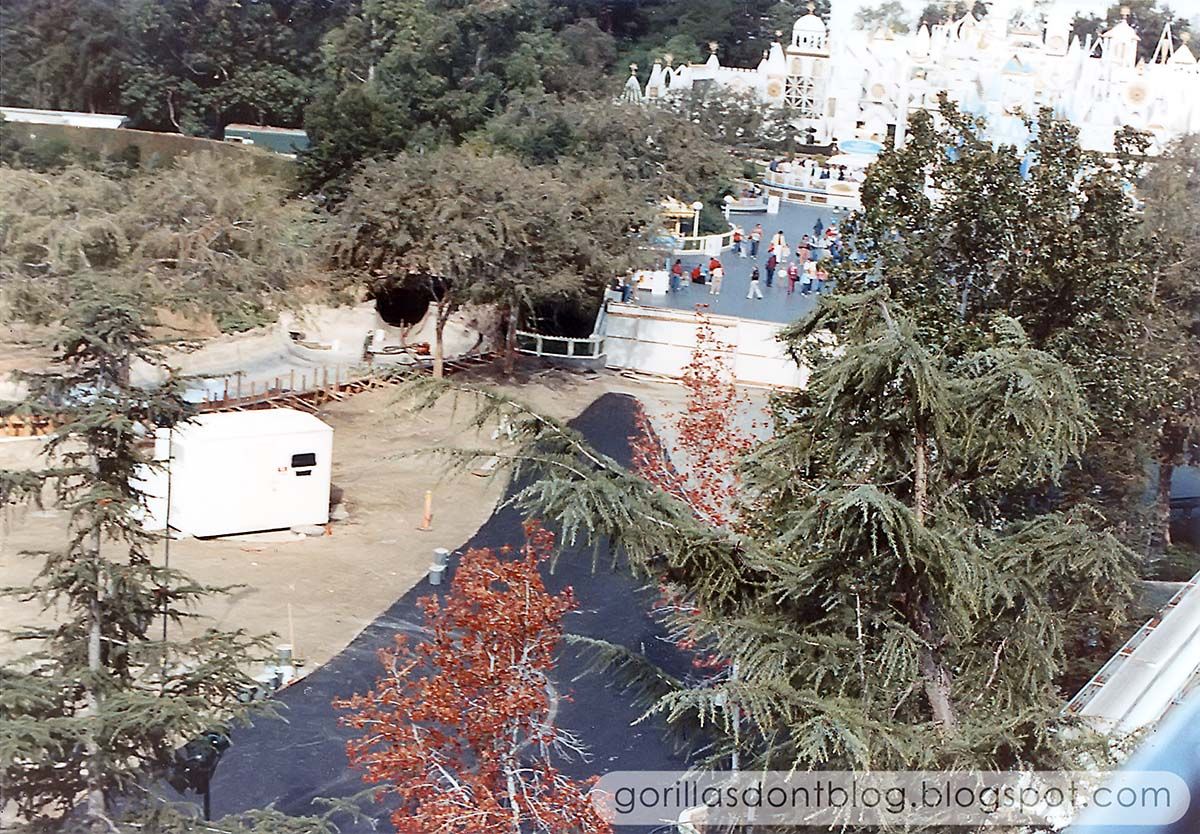 These are in no particular order, clearly; once again we are looking down upon some of the new dark ride exteriors, including "Pinocchio's Daring Journey". I think a portion of the "Village Haus" is also part of this group. I am kind of fascinated by the jumble of stuff on the ground, like those wooden "hutches". Not sure exactly what they would have been for - but it probably involved those troublesome Apollo astronauts again.