It's vintage souvenir time! This is an odd one... a child's menu from the Gourmet restaurant at the Disneyland Hotel, in the form of a portrait of "Chucko the Clown".
Chucko (Charles "Randy" Runyan) was the star of a local SoCal television show from 1954 to 1962, and he could also be found at places such as Jungleland U.S.A. in Thousand Oaks. I am unclear as to how long he was involved with Disneyland (or the Hotel, at least) - if anybody out there has more information, I'd love to hear it.
The menu doubled as a paper mask; punch out the eyes (AIEEEE!) and staple the mask to your head for hours of fun. Hey, food is expensive, and frightened children won't eat much, so this thing was a real boon to budget-conscious parents. You're my hero, Chucko.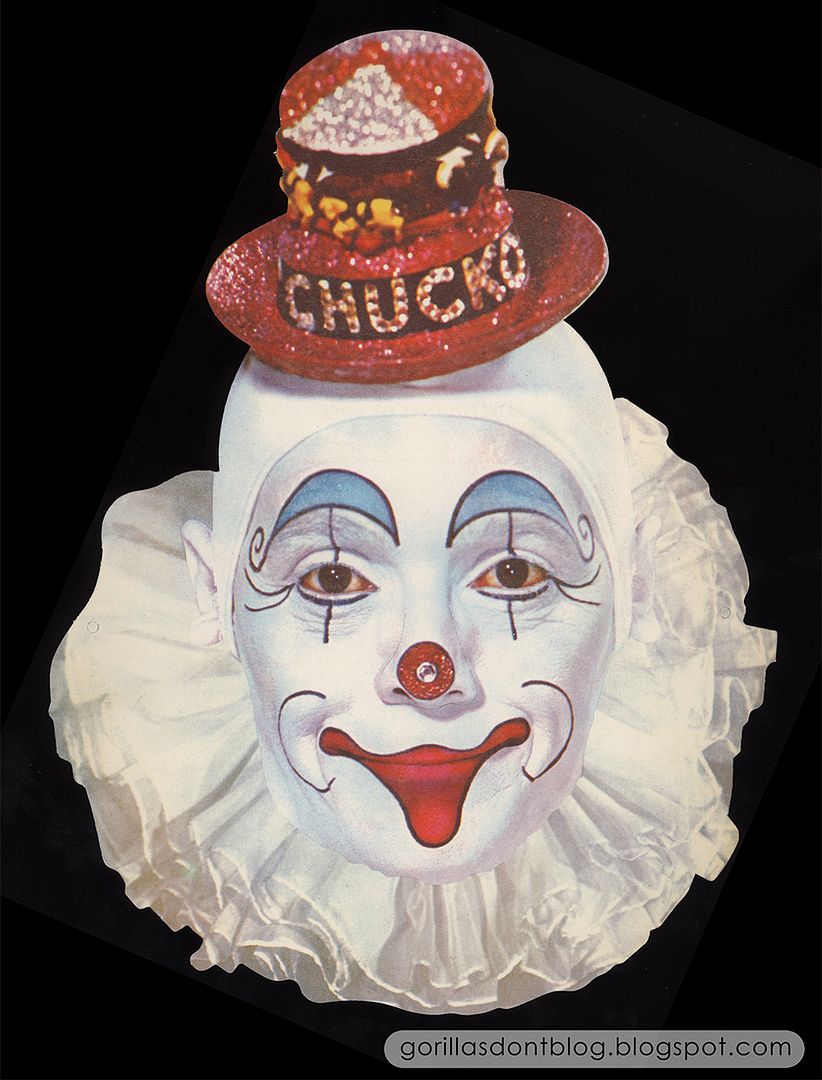 Much like the children's menu from the
Red Wagon Inn
, the selection seems old-fashioned by today's standards. The idea of a kid wanting a broiled lamb chop with mint jelly boggles the mind. How about "Scrambled eggs with jelly sandwiches"? That's a weird one. A pear and cottage cheese salad seems like it is right out of a 1950's magazine.
These menus are not terribly rare, but it's so wackadoo that I am happy to have it in my collection!