Today I'm only sharing one slide, but it's an oldie with some fun details.
This slide is from a lot from 1956, and at first it seems to be an unremarkable photo of the Mad Tea Party teacups.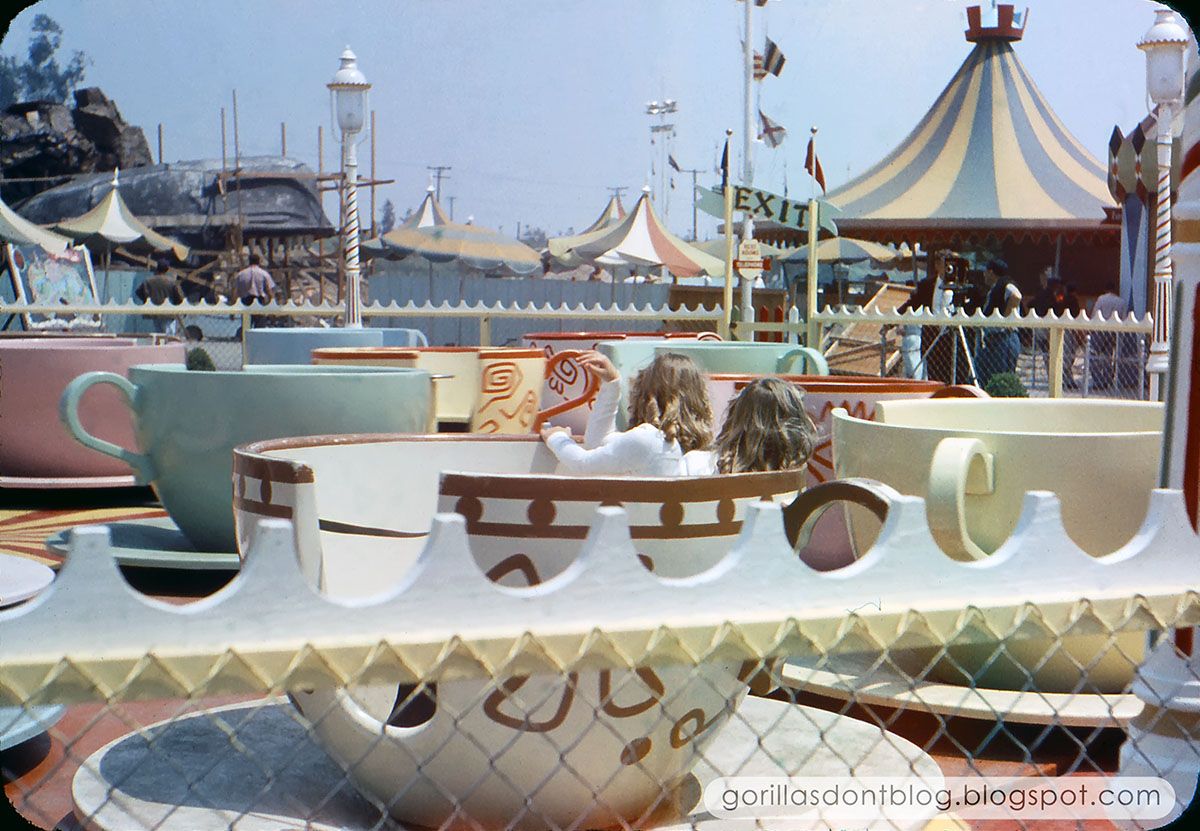 But if you look closer, you can see that Monstro is still under construction! Remember, the Storybook Land Canal Boats didn't open until June 16, 1956. Pretty cool!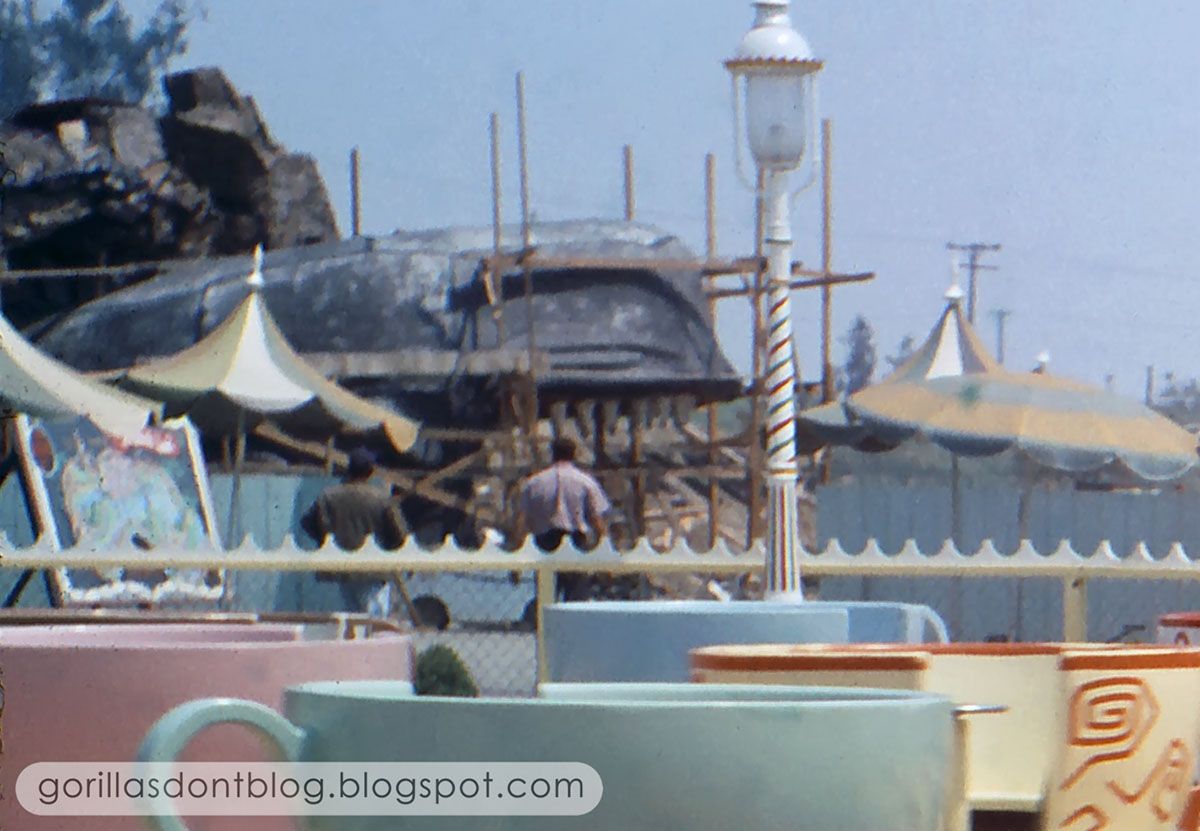 Off to the right, a photographer (and his assistant?) stands with his large format (?) camera. Imagine the nice pictures he got with that thing! Is it possible that the gent is Mel Kilpatrick? He took lots of beautiful early shots of the park, many of which were later published by his daughter in a number of volumes.
Meanwhile, I wonder what that angled panel of wood was there for?