Oof, here are more Jungle Cruise photos from a very so-so lot of slides - they all had washed-out color, and are not crisp. Which is why they are perfect for a Sunday!
There's that crazy elephant, showering beneath a beautiful waterfall. As a kid I always thought he had the best spot! Heck, as an adult I still feel that way.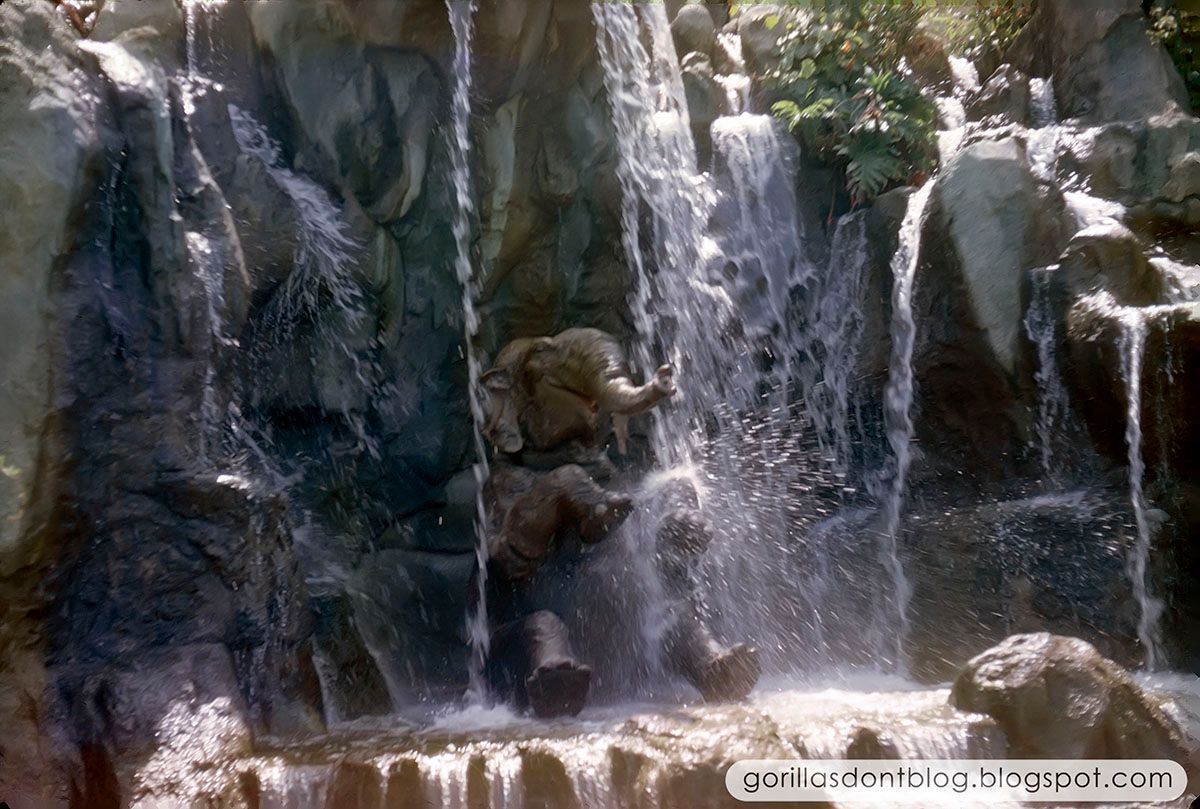 This one is just plain bad, but hey, I scanned it, so here it is, awaiting your derision. I think that might be Trader Sam standing with his collection of heads.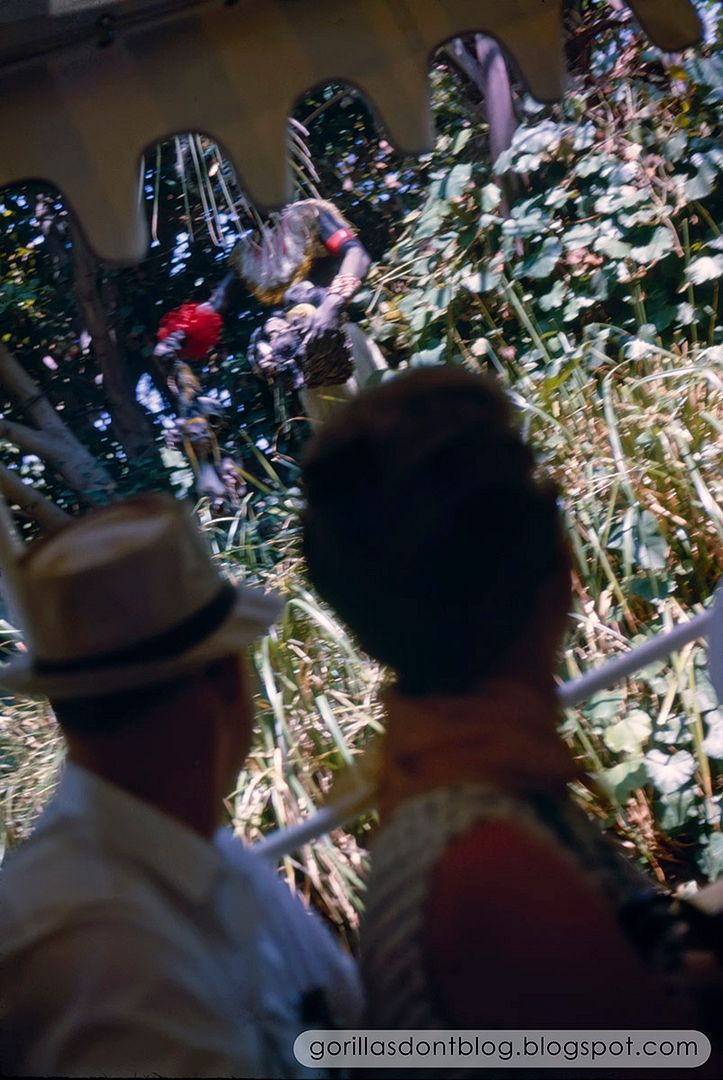 Man, hippos have weird mouths, there's no doubt about it. Look at those little peg-like teeth, and those crazy tusks. And yet they are among the most dangerous animals in Africa. Notice the cloud of smoke from the gun that the skipper just fired!