I love the patchwork quilt landscape of Storybook Land, so reminiscent of the 1933 Silly Symphony, "
Lullaby Land
". The bent-wood "stitching" is a stroke of genius! Details like this are no-tech, but are so charming. Toad Hall can just be seen in the lower left corner. I feel sorry for those folks in the open circus car... my experience in that same car resulted in a face full of hot diesel fumes for much of the ride!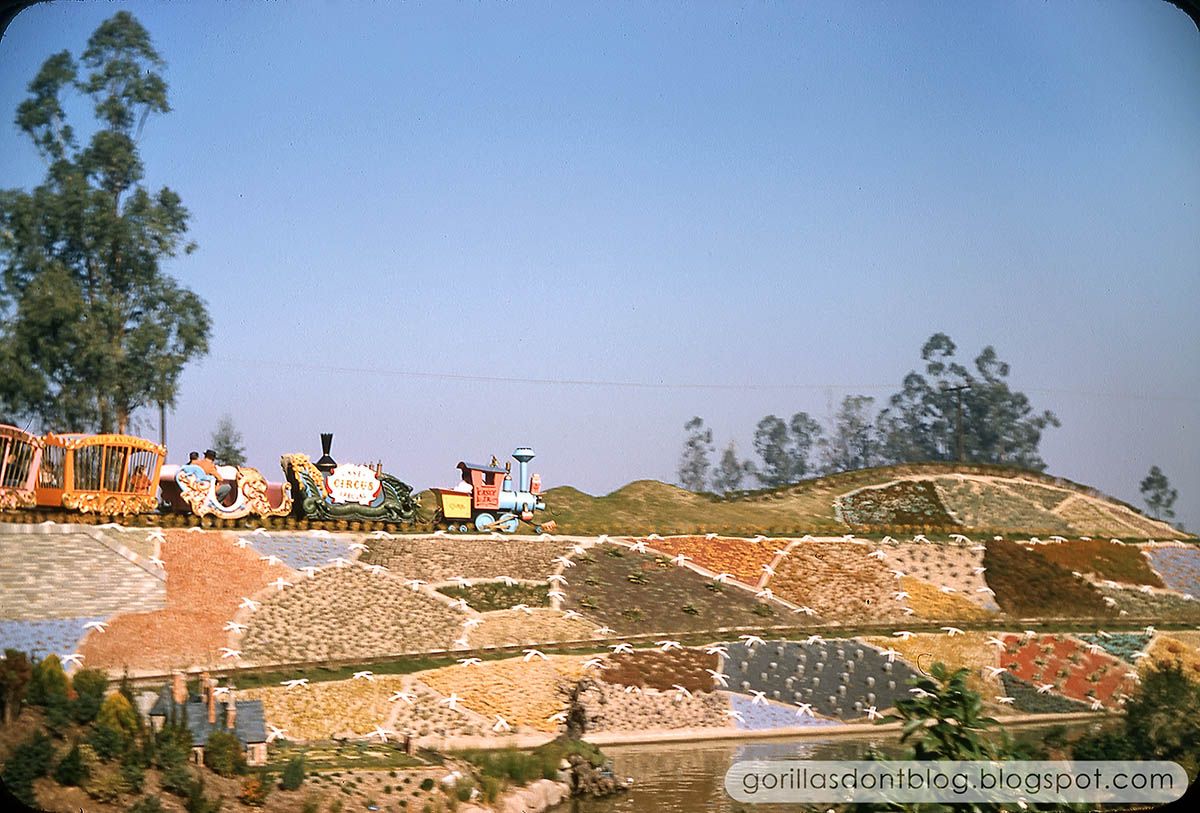 This next one isn't very interesting, but hey, they are a set, so I'm posting it anyway.