Today I am sharing three very "Blah" photos from a parade, circa 1970. Whoever took the pictures did a terrible job! Sorry, person from 45 years ago, but you know it's true.
Here's the backs of a lot of heads, including Mickey Mouse's noggin. Guess what? He doesn't look that great from the back! Notice his secret service goons, prepared to pounce on any hippies, yippies, pinkos, or commies.
The Disneyland Band just passed by, followed by Balloo the Bear. He loves the sound of a marching band! If you ever wanted a good look at his neck, then this is your lucky day.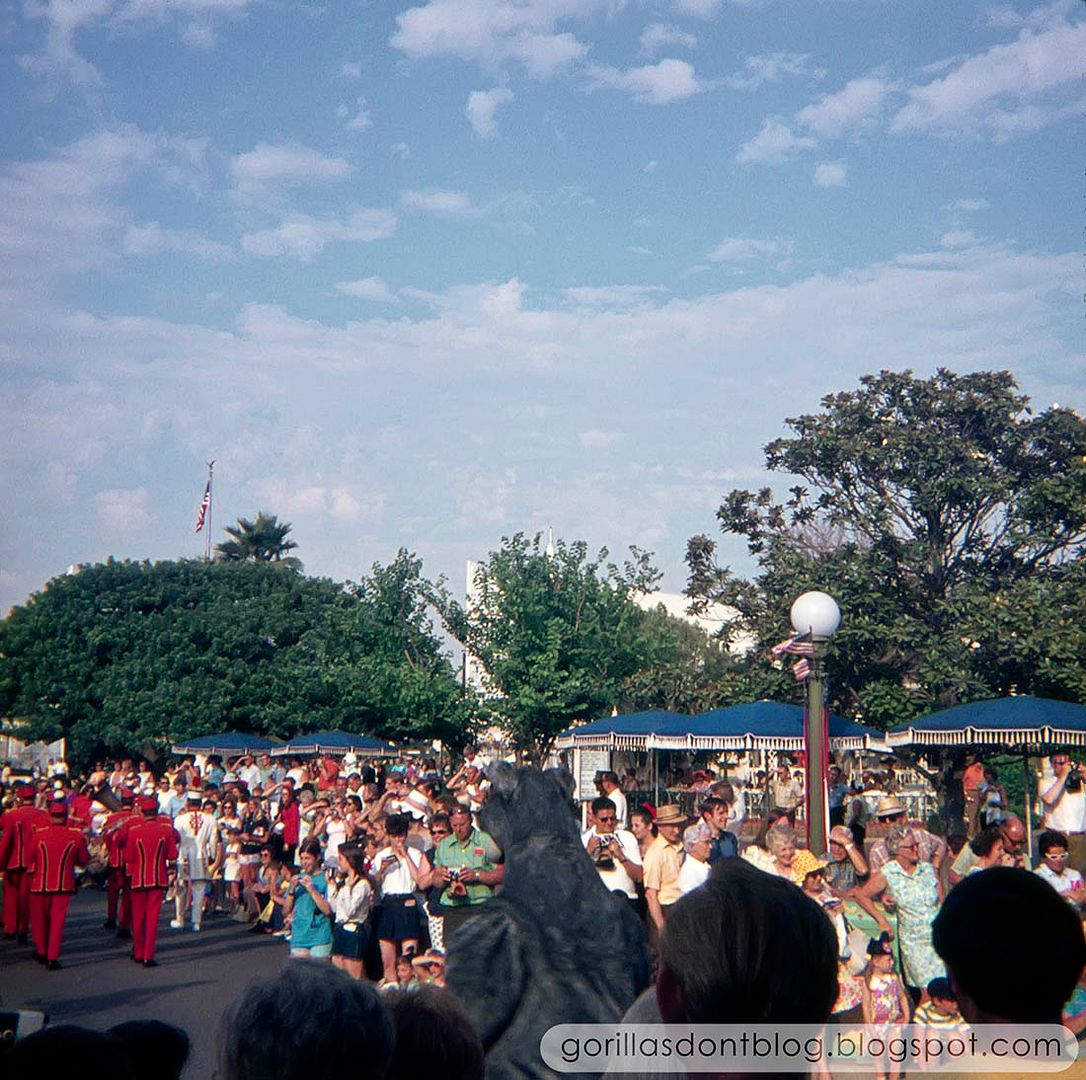 There goes Thumper! You don't see him at the park very often. And this photo at least gives us an OK view of the Plaza Inn.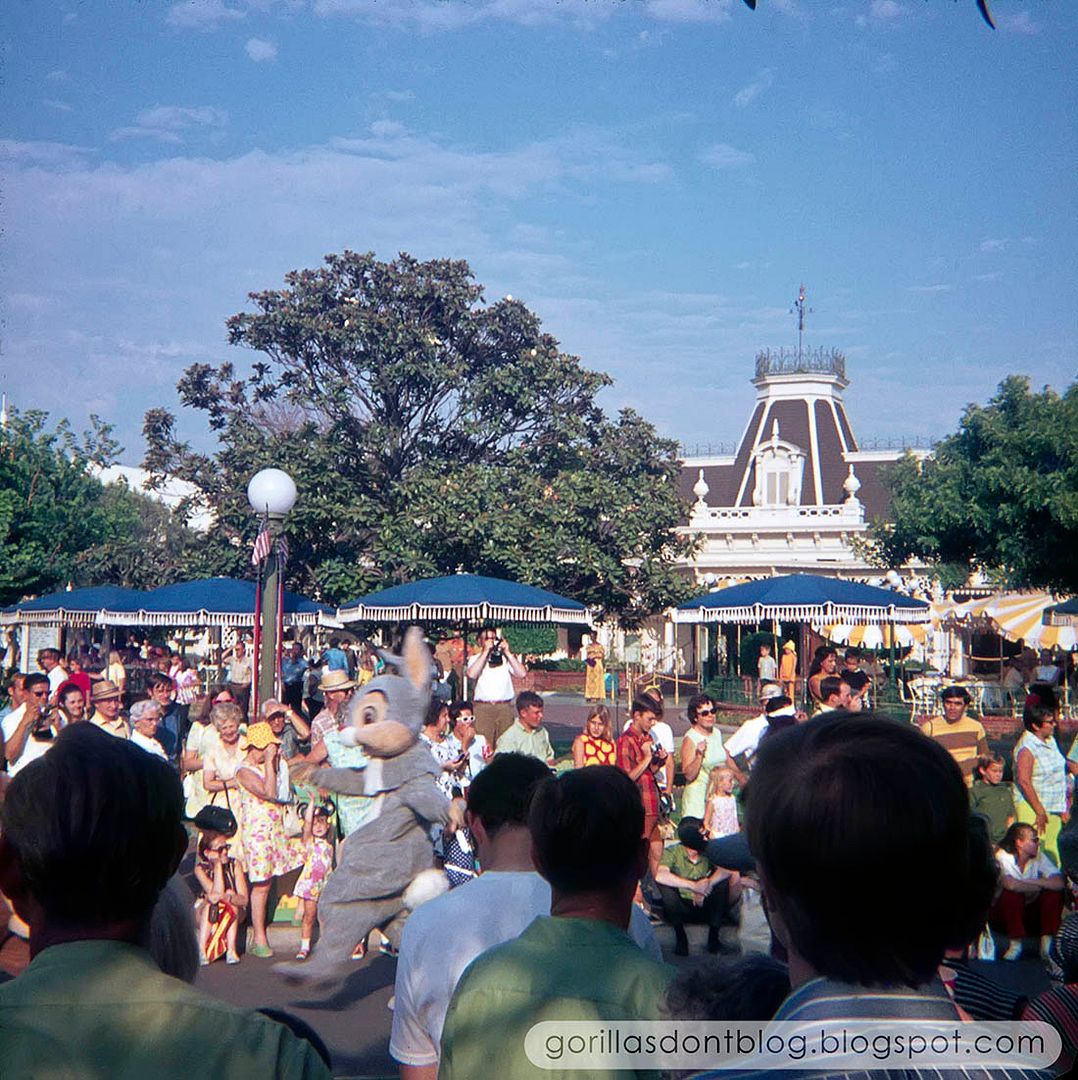 There are two more from this lot, sorry!