I wanted to post some kind of souvenir thingy today. But what? I decided to take some photos of an old record album (the inside has a date of 1957) entitled "A Day at Disneyland". I love the album artwork featuring a very skinny Walt Disney, dressed as an engineer, and oiling up the E.P. Ripley. Was this just a coincidence, or did the illustrator know of Walt's love of trains?
As you can see, Jiminy Cricket is the co-star here - he's my favorite Disney character!
"A Day at Disneyland" is a re-edited version of the album pictured below, "Walt Disney Takes You To Disneyland". While this version seems to be aimed primarily at adults, "A Day at Disneyland" is clearly for the younger set, with the addition of Jiminy's color commentary.
Of course we begin our visit to the park on Main Street U.S.A. The illustrations aren't amazing, but I don't think most 8 year-olds were too discriminating. Walt's narration is pretty stilted, which is odd because he came across as quite comfortable and ingratiating on TV. But I love it anyway.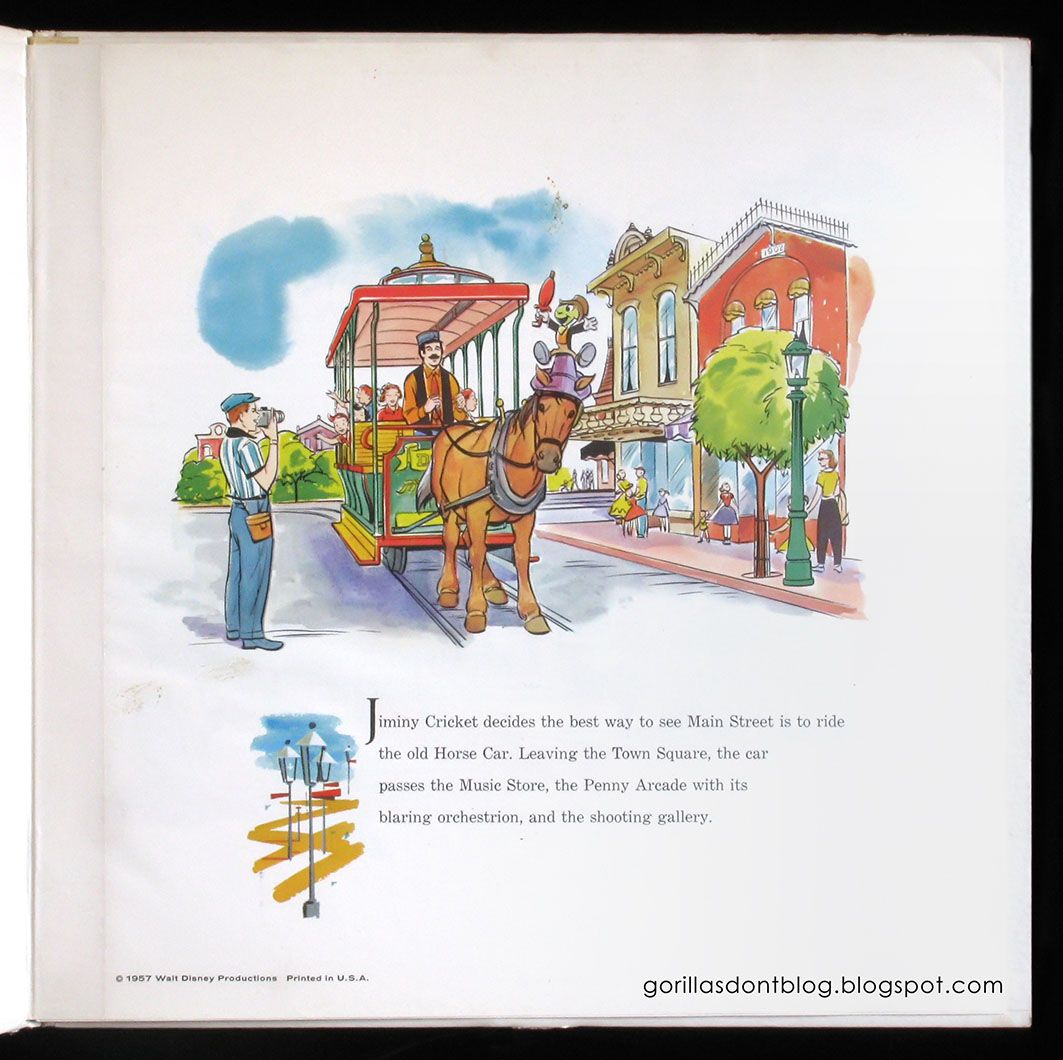 More Main Street. Yo, Jiminy! An umbrella is not a musical instrument.
SO... I have tried something new. I put the album tracks and the album artwork together for a YouTube video version. Let's just say I didn't know what I was doing. But it came out OK. Here's the Main Street track:
Next we move on to Adventureland. Clockwise, eh? Jiminy, you sly dog. I think you're going to zig, and you zag!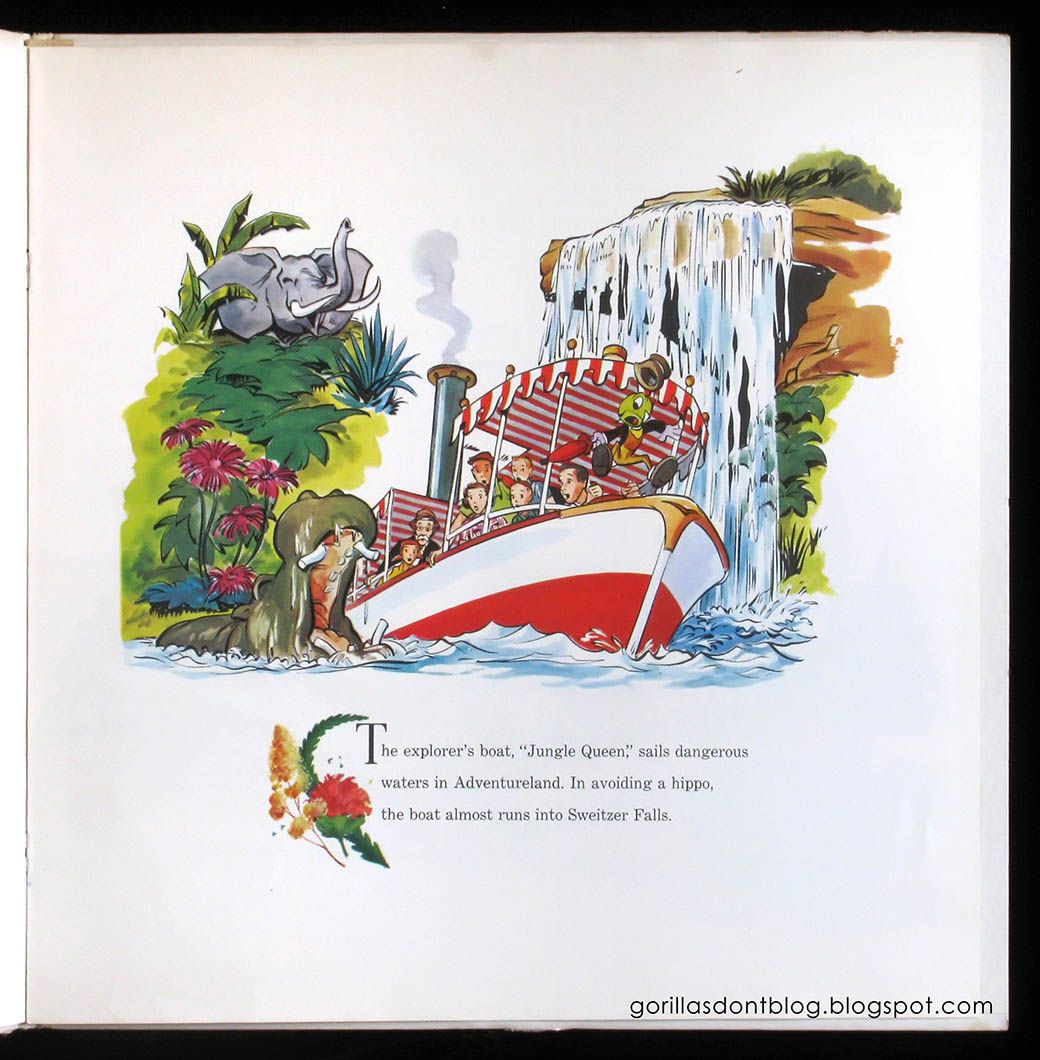 What would the Jungle Cruise be without angry natives and hungry crocodiles?
Here is the Adventureland track:
Frontierland is next of course. The Conestoga Wagons wouldn't be around for much longer.
Ah, the burning settler's cabin. I miss it.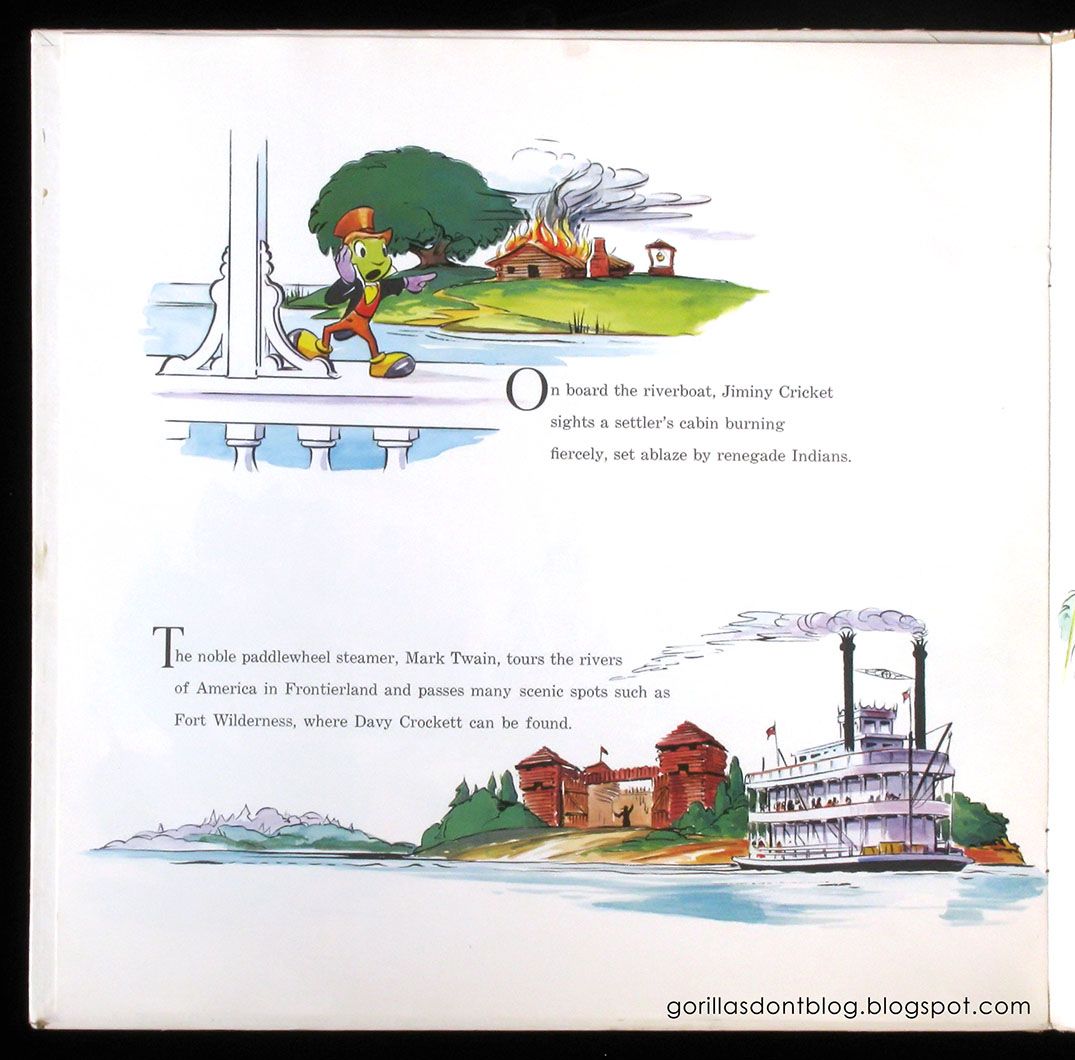 Here's the Frontierland track:
For some reason Tomorrowland only warranted a single page, but it is chock full of fun stuff.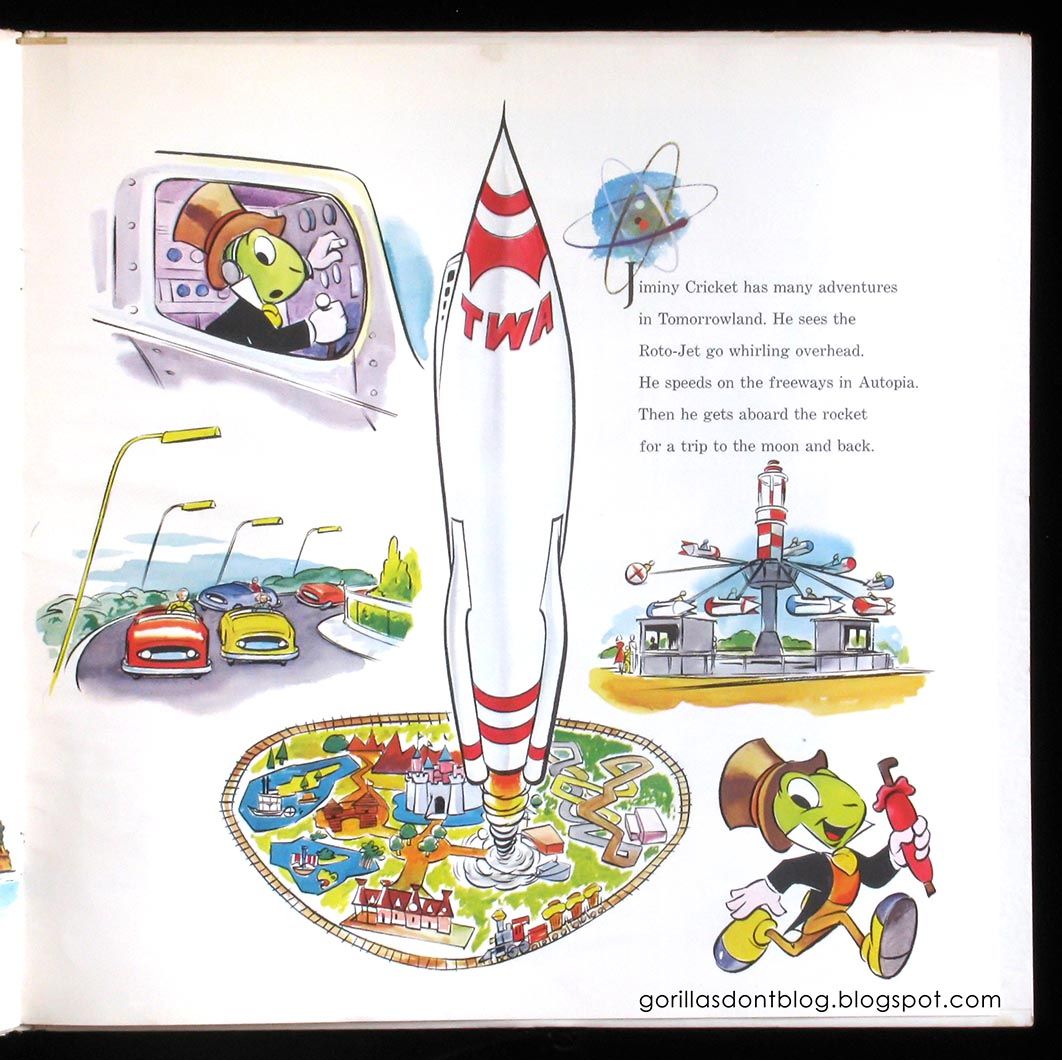 Here's the Tomorrowland track:
And, strangely, Fantasyland also only gets one page of illustrations, in spite of the many attractions.
Here's the Fantasyland track!
And just for fun, here's the back cover. Ever since I first heard this album (or rather, the original "Walt Disney Takes You to Disneyland" version) I have been very fond of the lush orchestral tracks created by Tutti Camarata, George Bruns, and Oliver Wallace. They provide an aural impression of the park rather than a literal recording of what would be heard by visitors.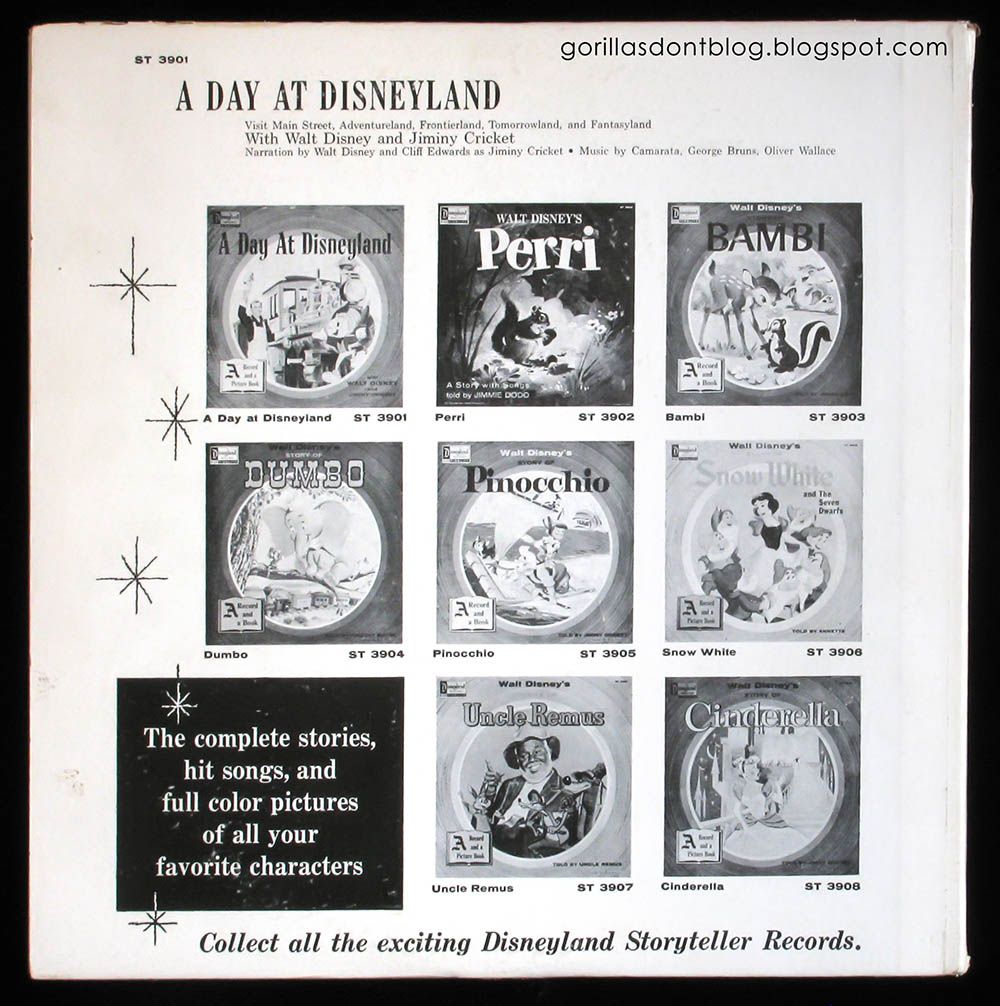 I hope you have enjoyed this vintage album!