It's time for more rescans - my attempts to improve some old scans that didn't look so hot.
Both of these are dated "January 1962", and were taken as night was approaching... everything is mysterious and dark, and tinted in shades of indigo. I think this first one is pretty neat, showing the Friendly Indian Village as seen from the Columbia. It looks so cool with the fires blazing away - presumably these weren't lit all day (though they might have been).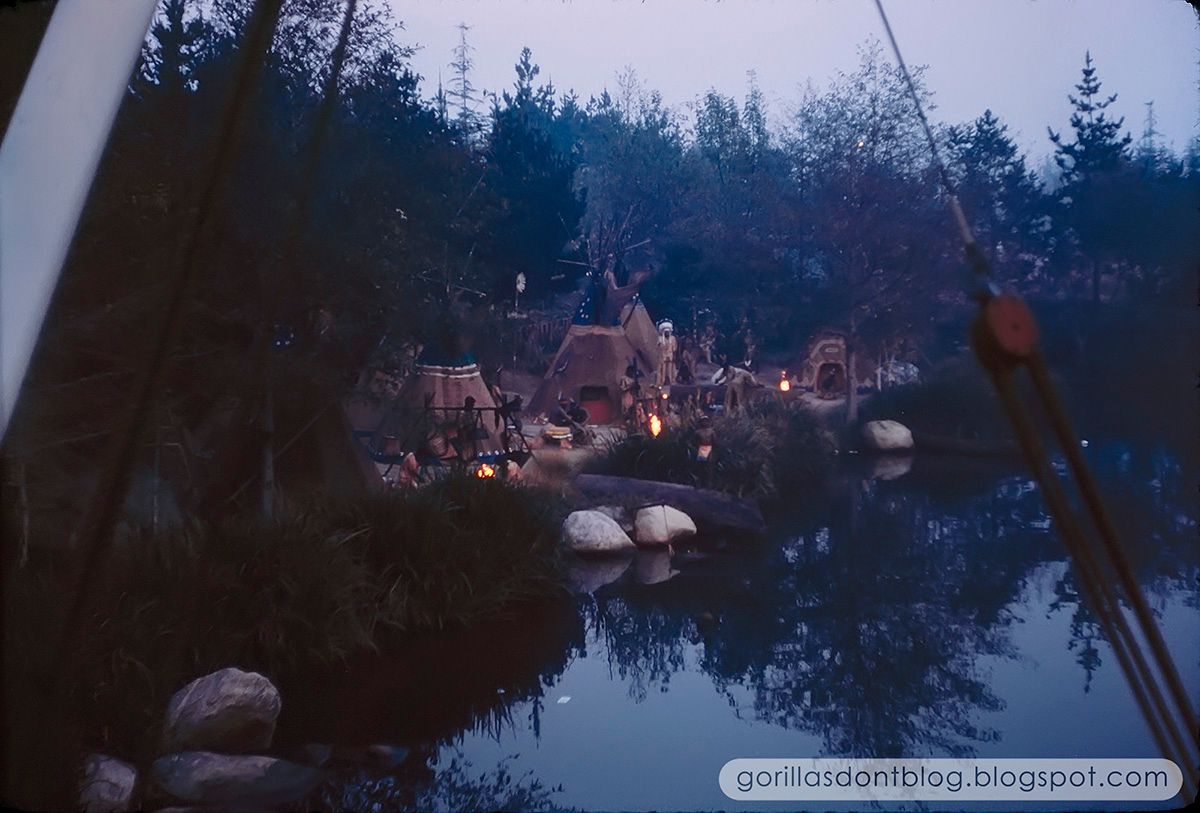 Here's the original scan from 2007. It's way too purple, and very grainy. The rescan was worth it!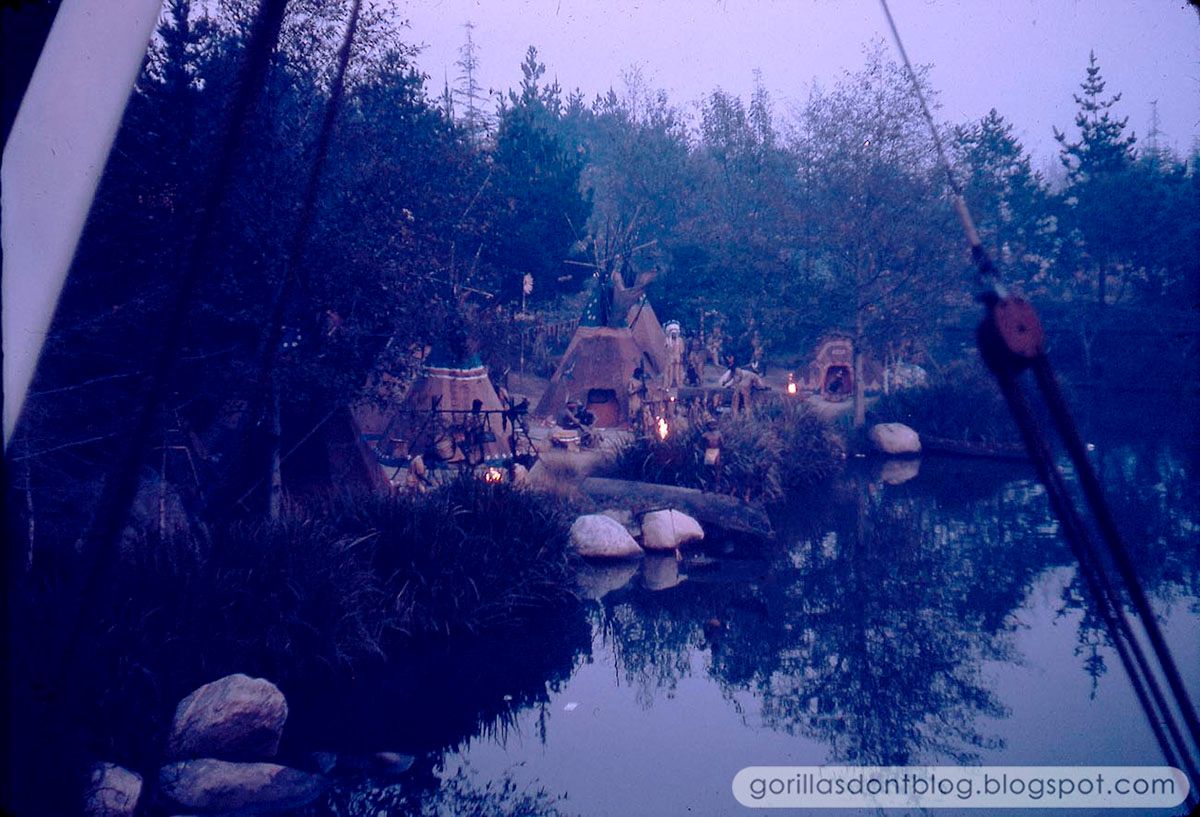 Next comes a photo taken from the Mark Twain looking back toward Rainbow Ridge, with the Old Mill in the foreground. There's a lot of atmosphere to soften the background into a blue-green haze. I would imagine that it wouldn't be long until all guests had to leave Tom Sawyer Island, which closed at dusk.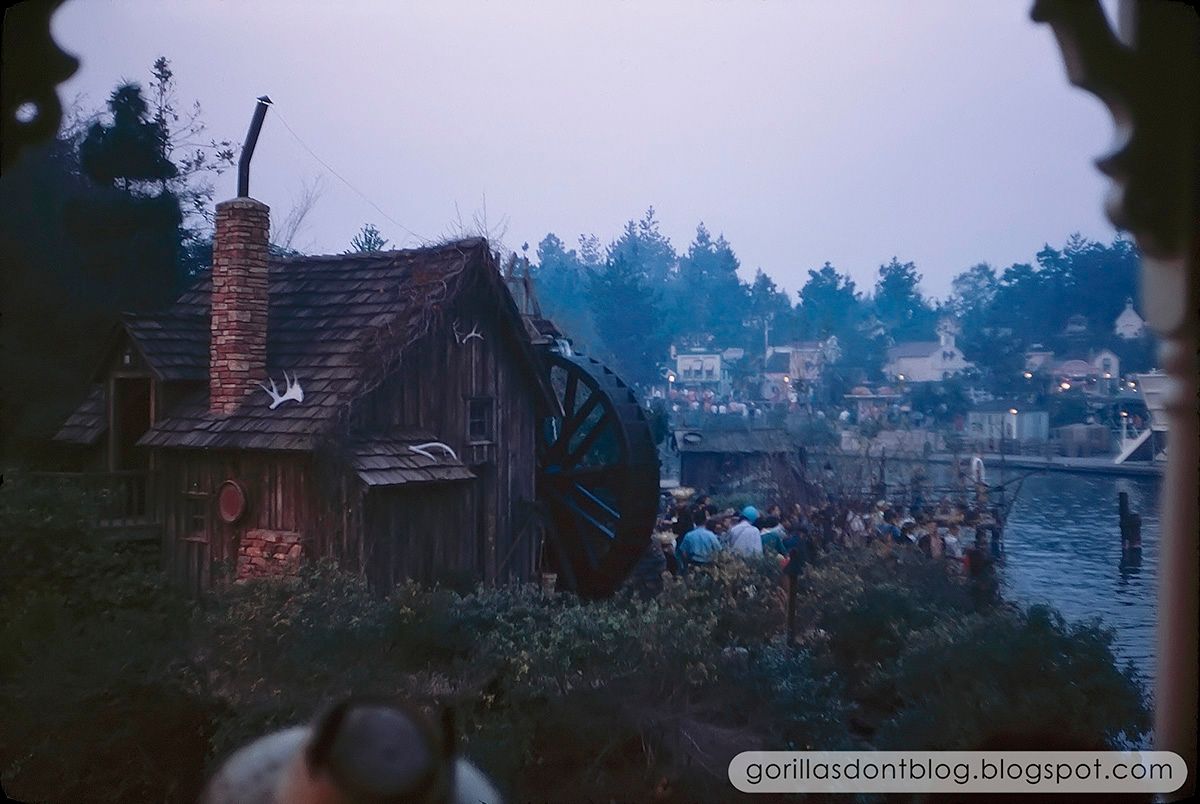 I originally posted this one in 2006, and yeesh, it is terrible. Grainy, unclear, bad color... I am glad I revisited this one.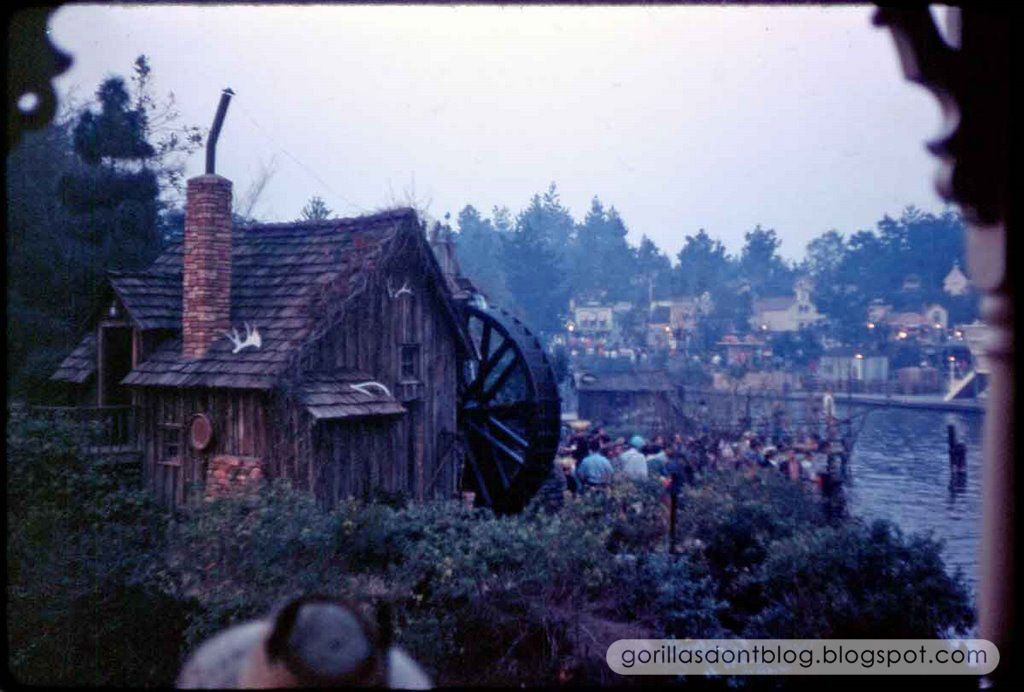 There are a few more dusk images from this lot that I never scanned, but you'll see them here very soon!