SeaWorld in San Diego is still going strong after 48 years of operation. It's the original! You can still visit other "SeaWorlds" in Orlando, San Antonio, and Dubai (!) - one in Ohio closed back in 2001. But for me, there is only one. Because I don't get out much. Here's a picture of the original entrance, with the "tiki-moderne" (my term) building.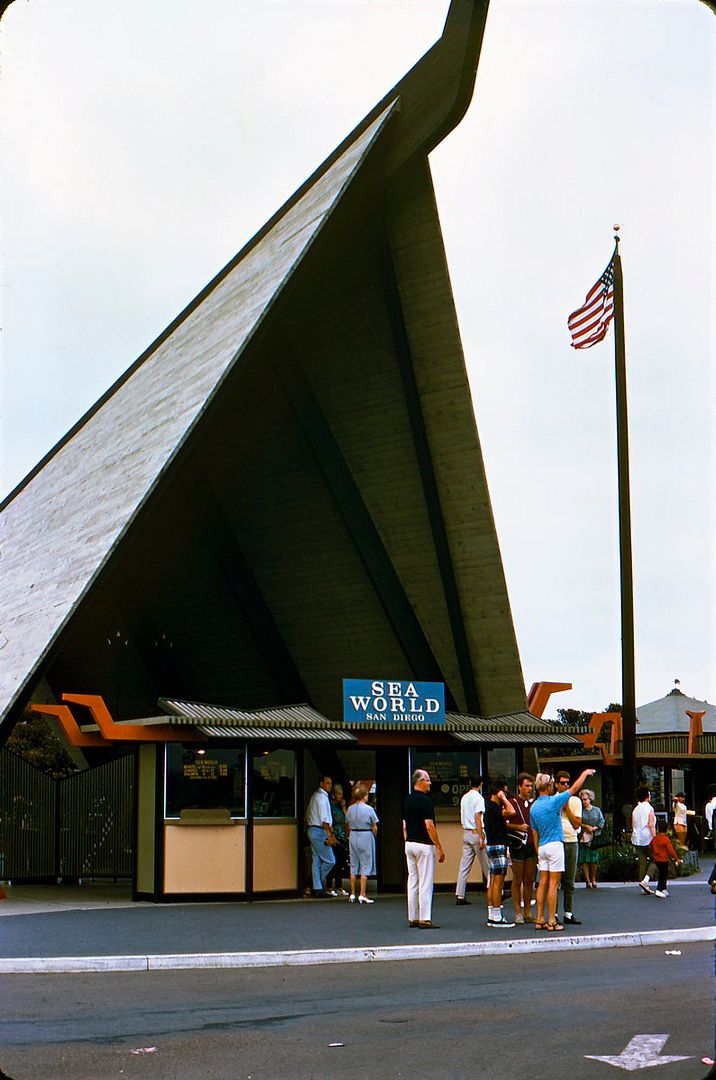 If you like leaping sea mammals, than this is the place for you. Dolphins, porpoises, seals, and of course, lovable Killer Whales. They're like pandas that live in the ocean. Here's "Shamu" (I assume). You may remember him (her?) from "The Shamu Prime-time Comedy Hour" back in the 70's. It was clobbered in the ratings by "The Flip Wilson Show", but is still legendary for its cutting edge political humor combined with biting (get it?) social commentary. Shamu really told it like it was, man.
I wish I could find a photo showing what the view below looks like today. Something tells me that the acres of empty land are not so empty any more.