Recently, I was the lucky recipient of a nice batch of vintage Disneyland photos, given to me by a friend who was going to
throw them out!
They are all negatives from a Kodak Instamatic that he used when he was a kid; Instamatics were not exactly the finest cameras in the world (they had plastic lenses, and recorded their images on lumps of photochemically sensitive whale blubber), but there are some real winners in the lot. The negatives were all in a jumble and undated, but he said that they were from between 1963 to about 1968. So....
THANKS
to Mr. X!
Check out this unusual view, taken from the Skyway as it was about to go through the Matterhorn. The four-car red Monorail passes below us, and just a little bit of Tomorrowland is visible in the distance. If you look really carefully, you can spot yellow and blue Peoplemover vehicles, and even a molecule of one of the Mary Blair murals. I guess the yellow tent structure was a souvenir stand? That or you could give blood before riding the Autopia. On the horizon in the upper right is the space-age Anaheim Convention Center, which opened in 1967.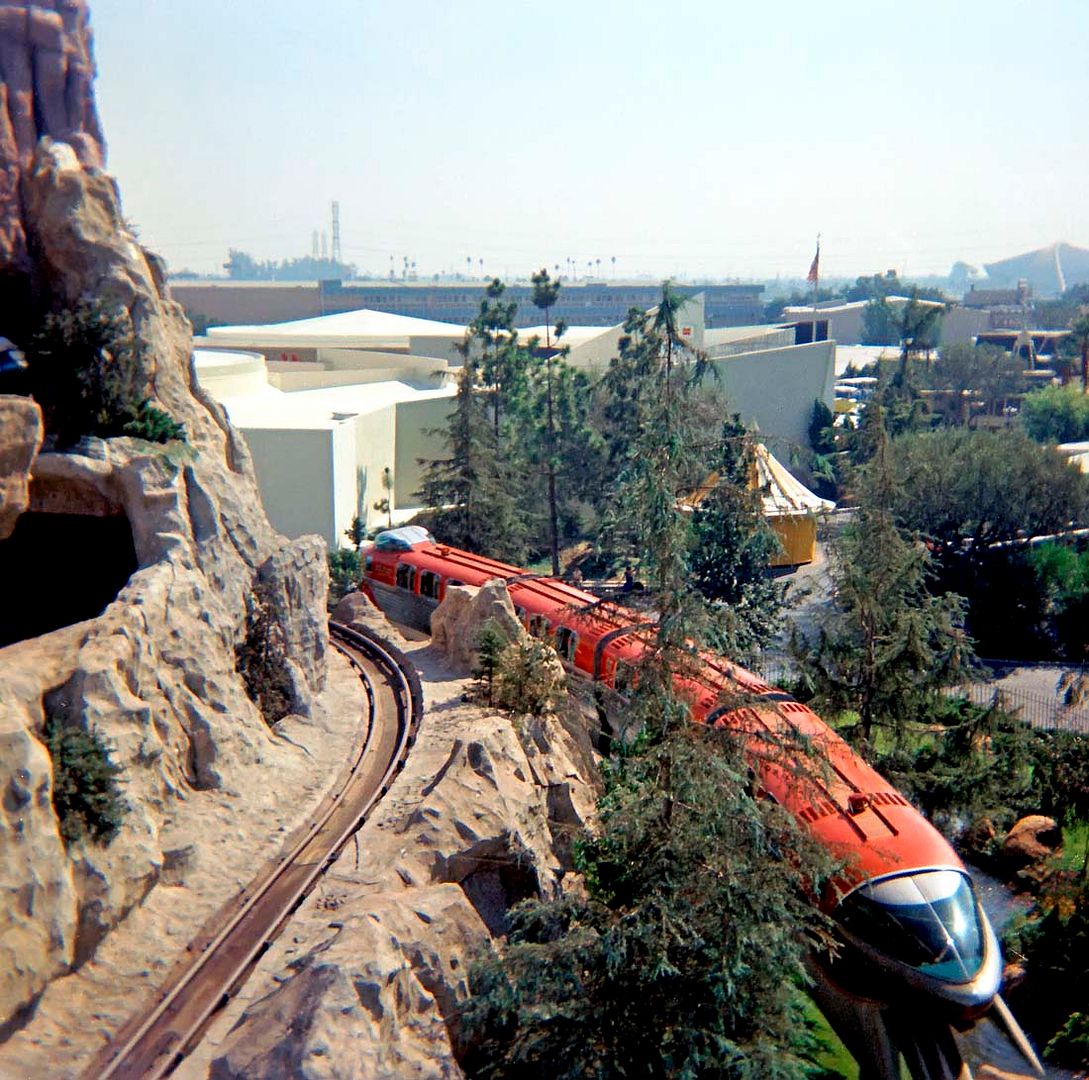 It was sunny and bright, with a vivid blue sky, but the overcoats tell us that there was a chill in the air when this picture was shot. We've certainly seen a zillion pictures of Sleeping Beauty Castle, but not many from this angle... and the people add a lot to the vintage quality.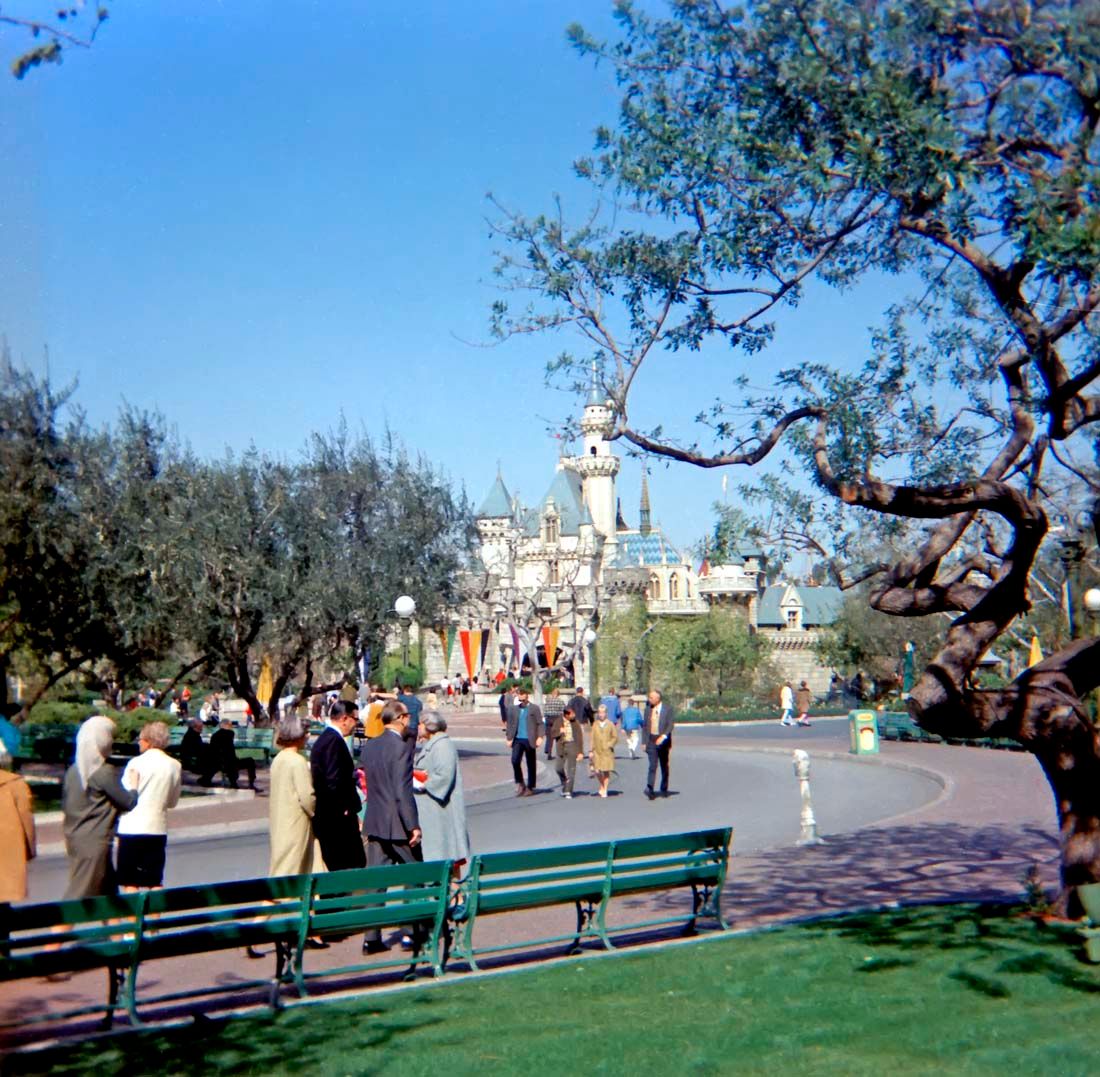 And finally (for today), here's the Disneyland Band, in vivid red uniforms, as their leader in spotless white leads them around the hub and back down Main Street USA. I'm so used to seeing Vesey Walker leading the band that it is something of a jolt to see somebody else with the baton.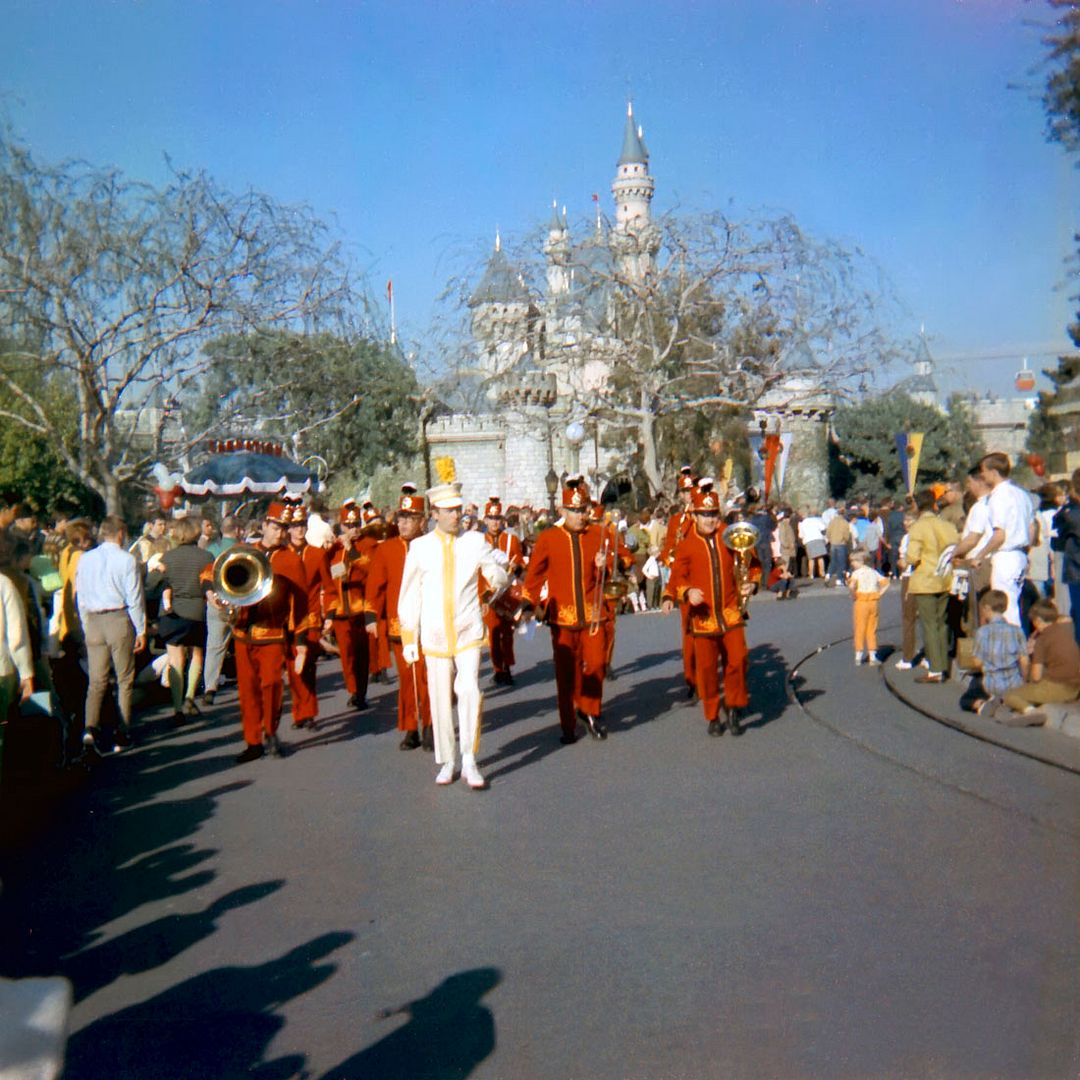 Oh boy, there are lots more
Instamatic A Go-Go
pictures to come!