Man, stereo photography is pretty great. One image for each eye bone creates the illusion of depth. It's just like being there! But... it's hard to share that experience with others. I've tried to make animated gifs that flicker quickly from one picture to the other, with limited success. Too jittery, likely to induce seizures. You'll see one of my better attempts in an upcoming post, but until then you are stuck with plain old 2-D photos. Sorry!
This first picture is from July 17, 1968. A significant and fun day, unless you suffer from
triskaidekaphobia
. As the Monorail headed through the massive parking lot (now DCA!), our photographer managed to capture a surprisingly clear image. Look, in the distance you can see the space-age Anaheim convention center. The flying saucer design was not just cool to look at; in case of a nuclear attack, it could fly to the moon.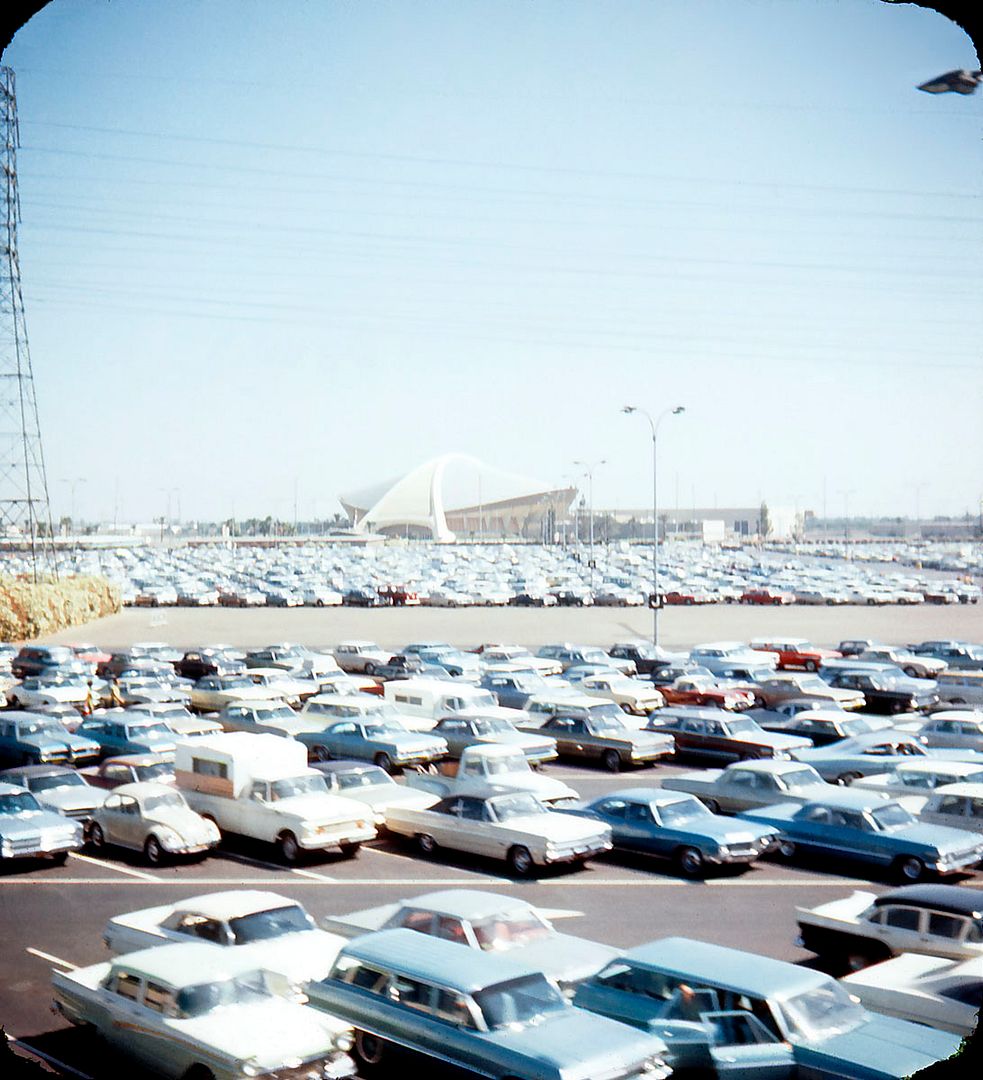 Over at the Tomorrowland stage, near the 20,000 Leagues Under the Sea walk-thru attraction, a lucky person might have seen any number of wonderful bands. Like legendary big band leader and clarinetist Woody Herman and his Swingin' Herd! Not to be confused with his Thundering Herd or his Third Herd. I have quite a number of photos of Woody playing at the Plaza Gardens in the early 70's which you will see in future posts.