Today I have two excellent vintage images from Frontierland! Starting with this great shot of one of the Conestoga Wagons. This ride wouldn't be around much longer, because it just wasn't economically feasible to travel all the way to Oregon and back. Makes sense now that I think about it. A handy shovel (to the right) was used for... "emissions". Notice all of the frontier equipment strapped to the side of the wagon; an axe, a washboard, various digging implements, and so on. I'm sure that this ride was bumpy but fun.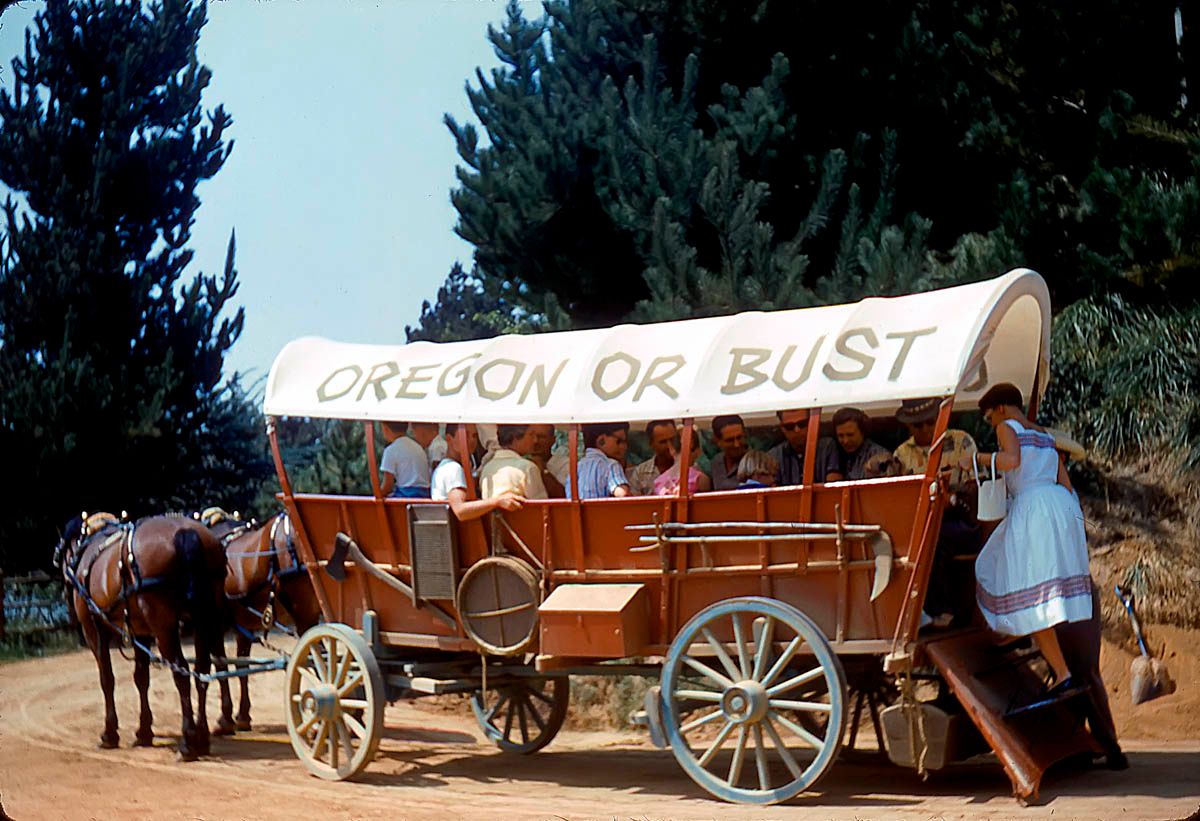 Speaking of fun, what's more fun than a mule? Nothing, that's what. How cool would it have been to take a leisurely trip through Nature's Wonderland! I wonder how long it took compared to the Mine Train. Of course the mules didn't go through Rainbow Caverns because mules are notoriously claustrophobic.
Say, that lady on the right is holding stuff...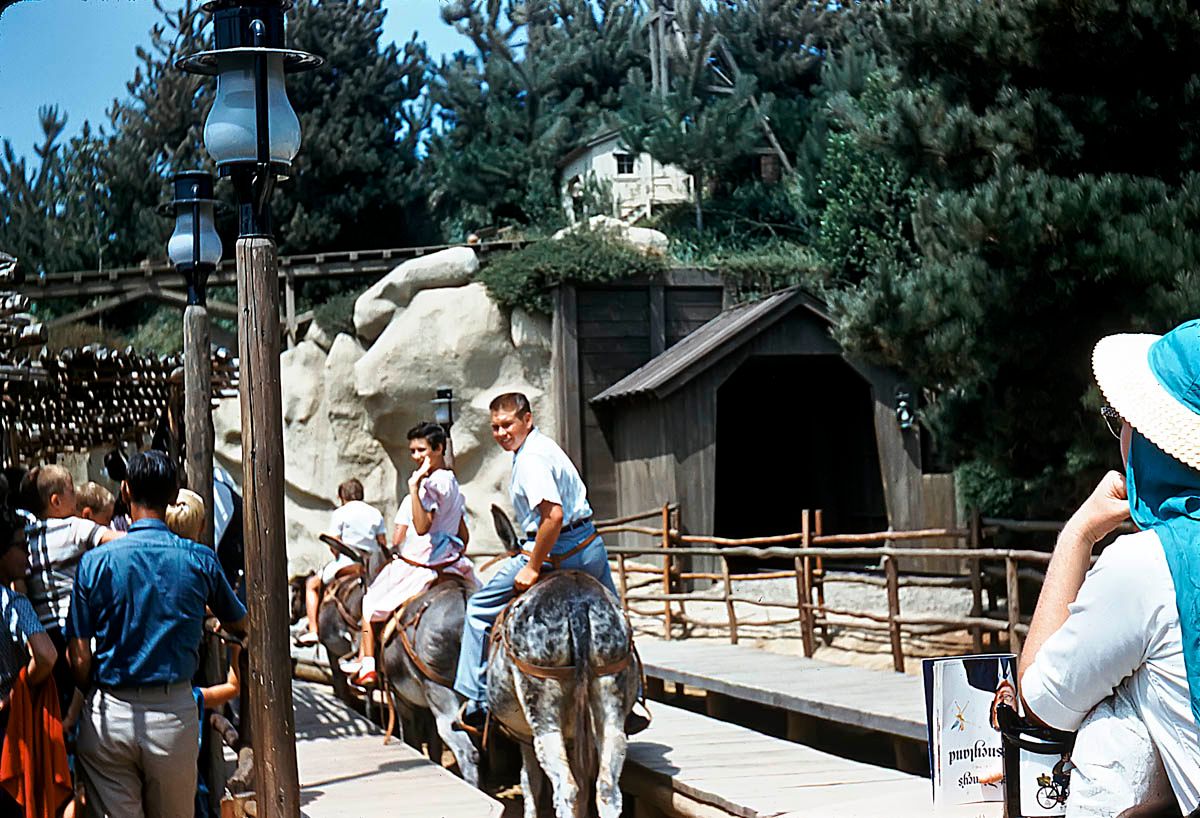 Well, she has folded her souvenir guidebook in half, so points have been deducted. But what the heck is that thing showing somebody on a bicycle? A rare gate handout? Anyone? Bueller?