Oh boy, vintage Tomorrowland! I never get weary of looking at it. Here's a sweet view of the Clock of the World (I think it says it is 3:53), America Motors' "Cir
car
ama", and the TWA Rocket to the Moon. So nice!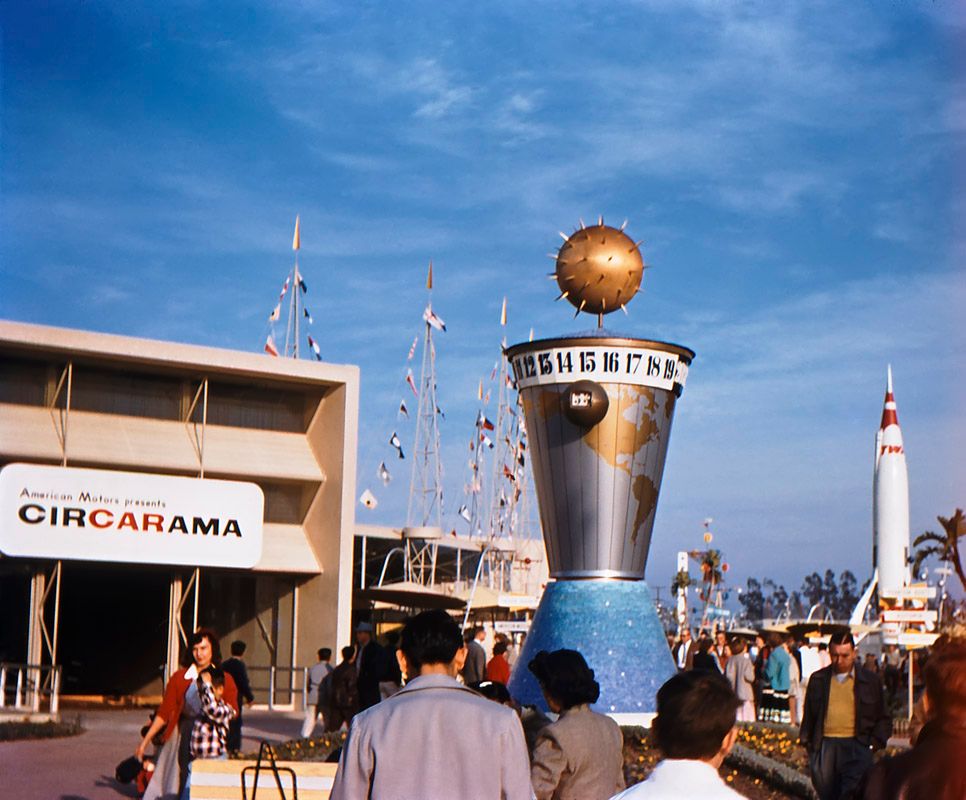 Here's another view; in both photos the guests are wearing sweaters and coats, so let's just say this is winter, in spite of the bright sun and vivid blue sky. Go watch Circarama's "A Tour of the West", where it's nice and warm inside!
As far as I'm aware, "A Tour of the West" is a lost film, though it could still be sitting in a film storage vault somewhere. I'd love to see it!