Hey lady, I don't mean to be rude, but you're getting that cool, extra-large shopping bag all wrinkled up! Knock it off! Only seconds after this photo was taken, she waded into the river (fully clothed), and swam 10 full laps around Tom Sawyer Island before she was apprehended and thrown into Disney jail.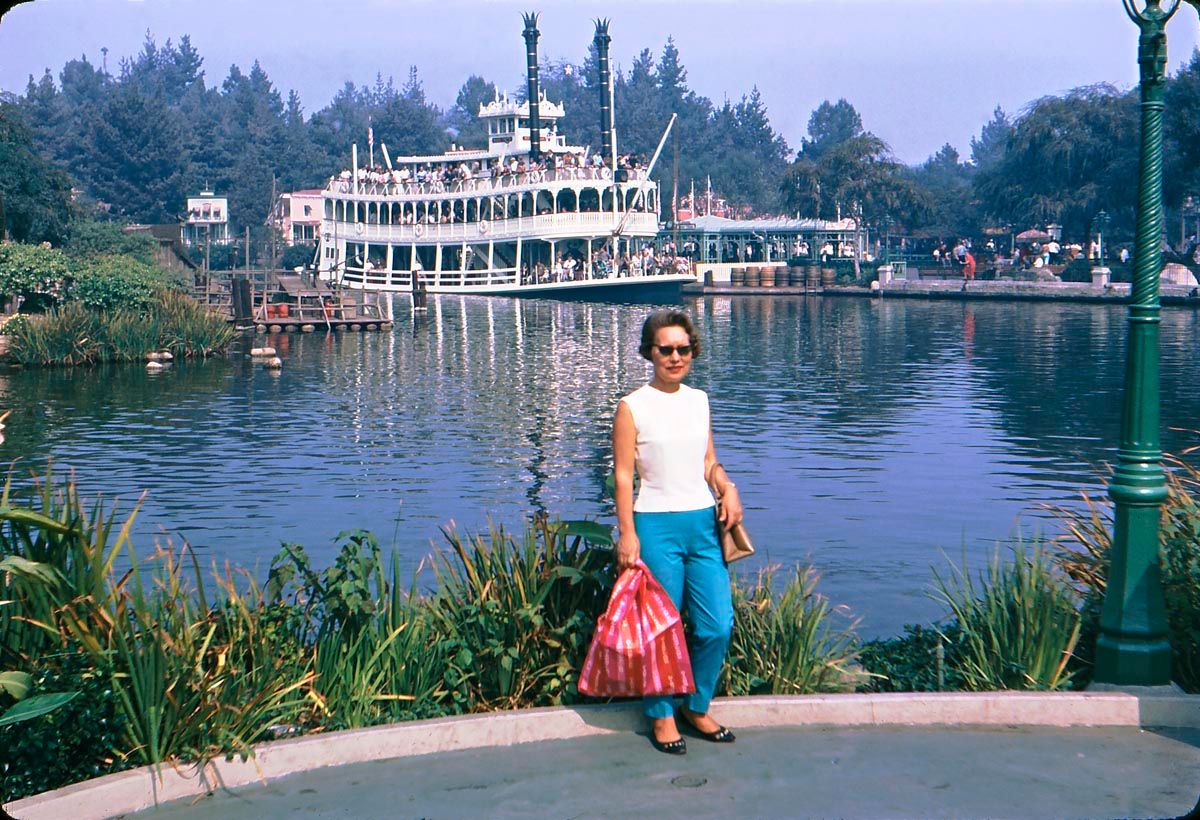 Thanks to mind-bending "blur-O-rama", this photo makes you feel as if you are really in Disneyland but forgot your glasses. I've never seen these nattily-dressed dancers before; at first I thought that they might be
Kenny and Teddy
(only older than we're used to seeing), but that is clearly wrong, since K&T were still young kids in 1966.