It's time for more Kodak Instamatic pix!
You may have noticed that I have a particular love for vintage Disneyland attraction posters. No, it's true! This photo appeals to me for obvious reasons (see a photo of my very own Nature's Wonderland poster
here
). I'm not entirely sure why they needed an attraction poster right in front of the very ride, but it looks so great that I can't complain. As usual, there appears to be virtually no line for the amazing mine train ride.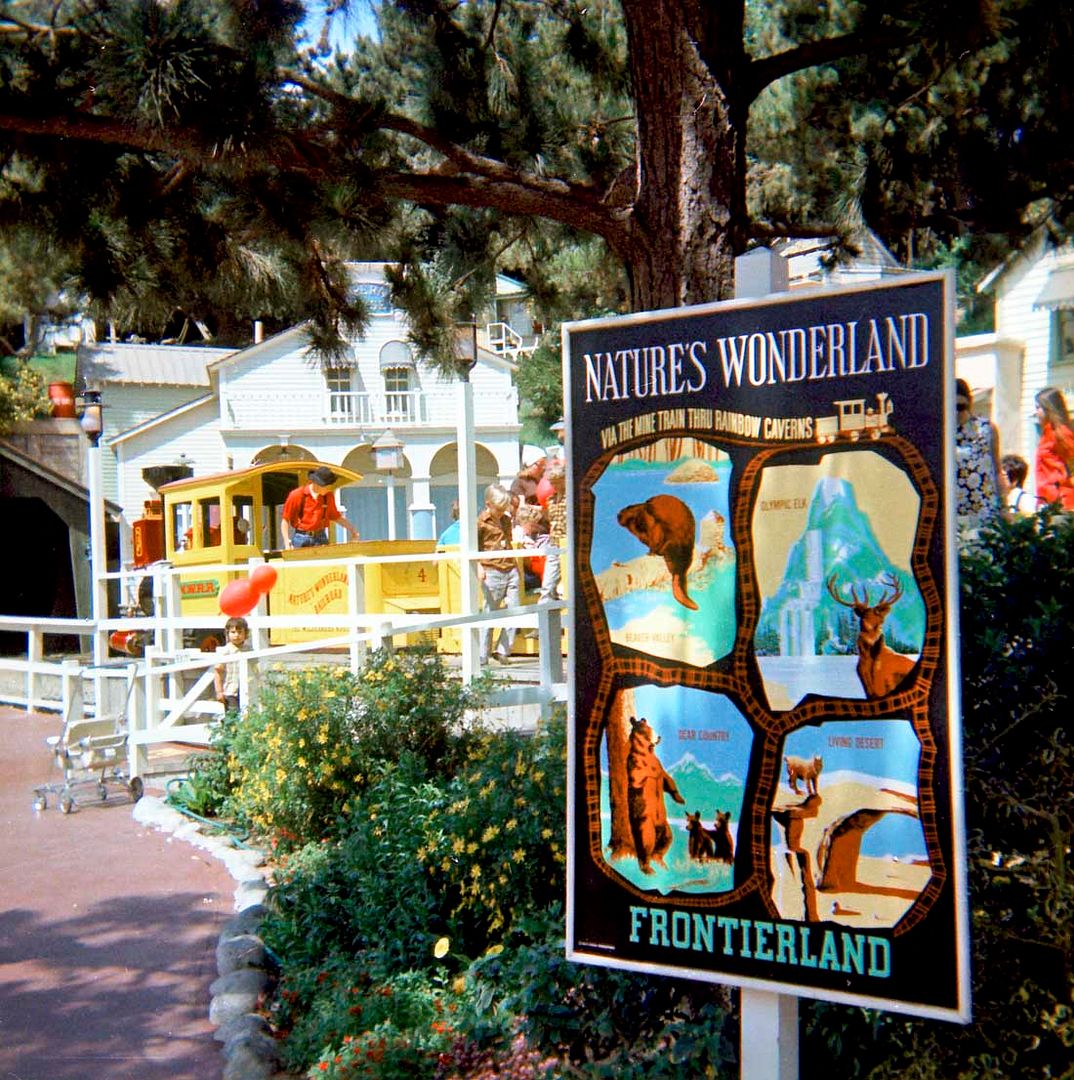 This one is a bit fuzzy, but that's part of the deal with Instamatics. I wonder if this was taken upon arrival or as my friend was leaving the park? The sun is on its way down. Notice the star atop the Matterhorn.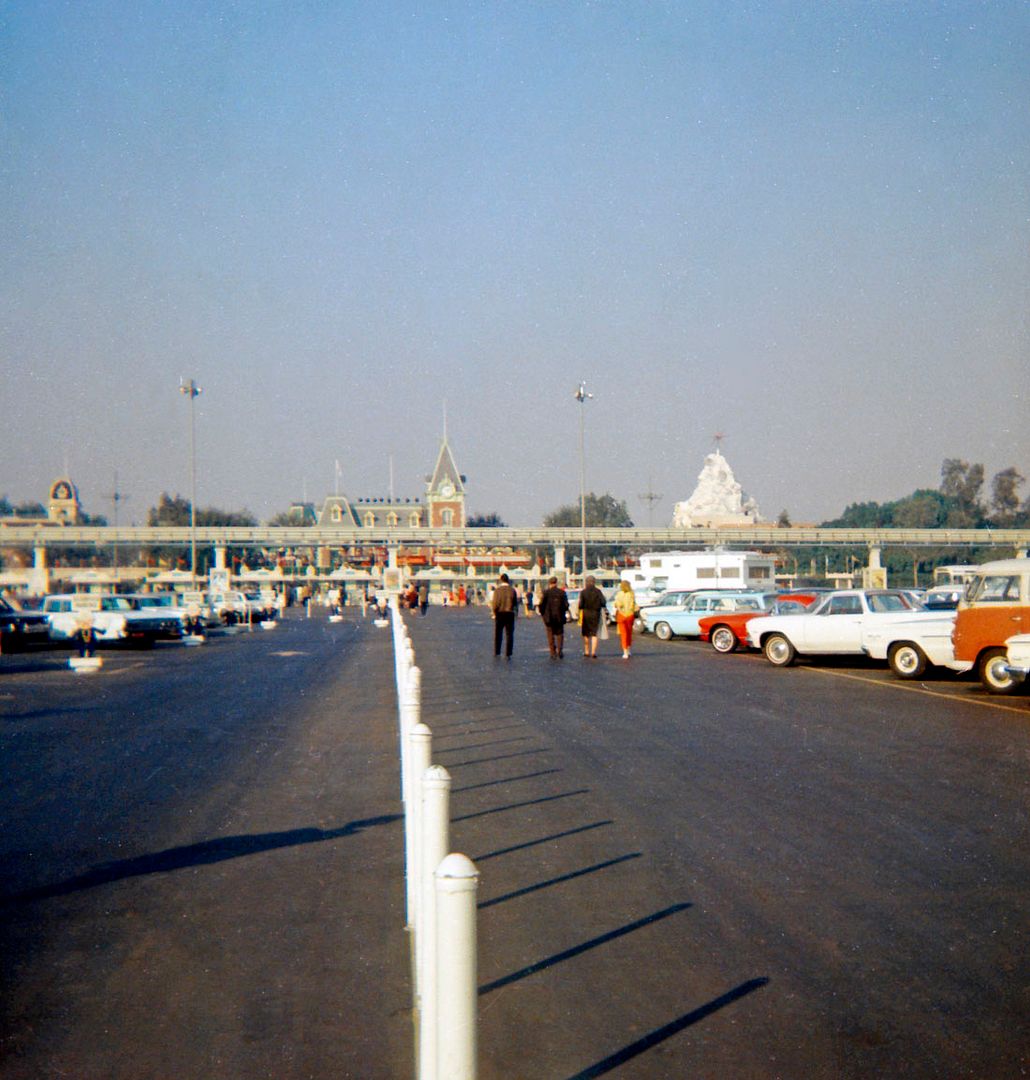 This is pretty much your standard Sleeping Beauty Castle photo; but, unlike my actual visits to Disneyland, I always like seeing a crowd in pictures. It adds a lot of energy and interest to the scene.