Today's post is another in a series of elaborate serigraphs from 1976, which included the Bicentennial Railroad poster that you saw a while ago.

Unlike the railroad poster, this Jungle Cruise poster is not numbered or signed; I wonder why? I'm guessing that, like the Bicentennial RR poster, it also used 60 colors used in its production. This is the only example that I personally have ever seen with my two eye bones, though there are certainly others out there (didn't Chris Merritt say he had one?); it was in pretty rough shape when I got it - perhaps it was actually displayed in the park at one time. I decided to have it mounted onto a linen backing, but was too miserly to pay for the touch-ups that it still needs, which is why you will see tiny white dots in places. I could probably do it myself with some watercolors if I wasn't so lazy. Anyway, here it is in its entirety...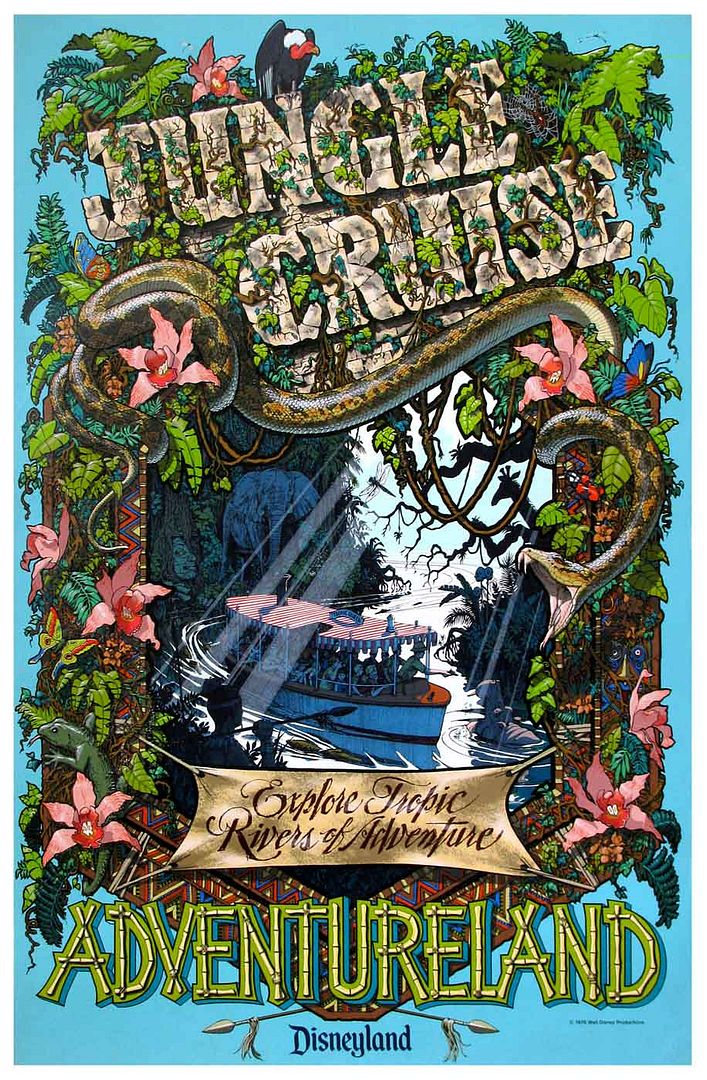 The elaborate border is beautifully rendered. Check out the colorful insects and tiki masks, not to mention that scary snake. I'm no reptile expert, but that appears to be cross between a boa constrictor and a diamondback rattlesnake. And a moose. Those poison glands are full of venom!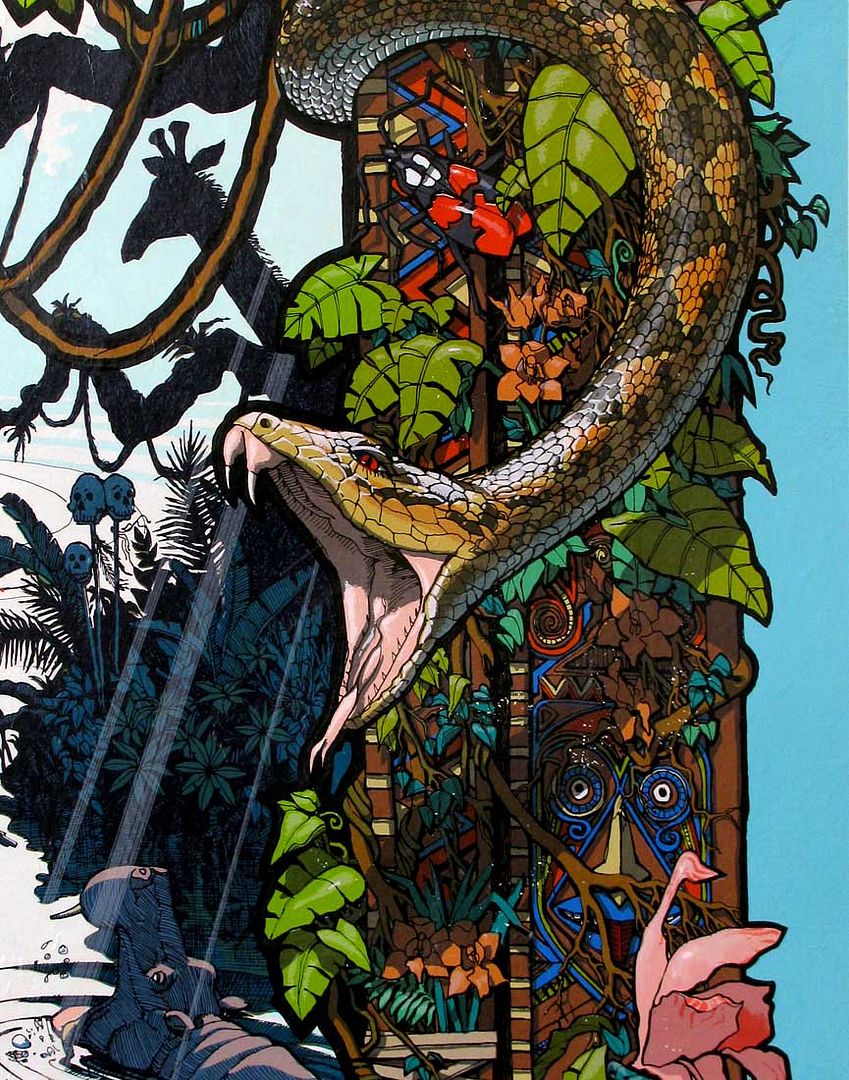 Iguana, butterflies, orchids...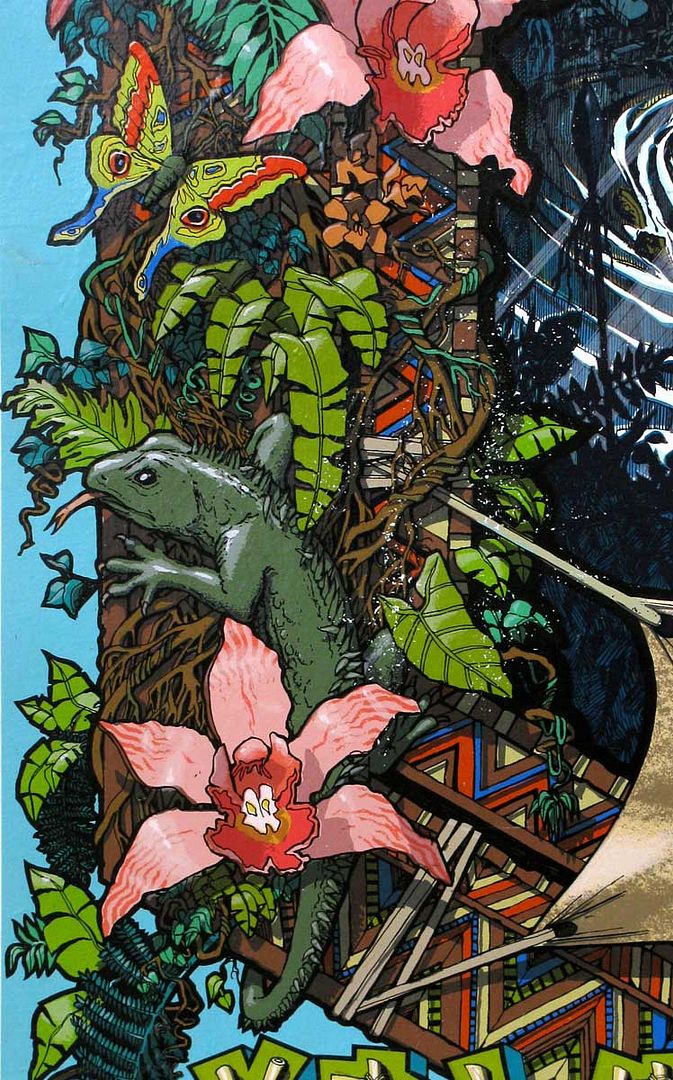 The boat is named "Tropic Queen", which is not among the names of the Disneyland boats OR the WDW launches (it breaks the rule of naming each craft after a river!). My guess is that they chose a generic name that could be used at both parks. Was a Florida version every produced? The skipper is about to get a spear through his throat, and doesn't even know it.