The Monsanto Home of the Future was a charming combination of futuristic styling and classic mid-century design that added up to AWESOME. Here is a vintage brochure (or is it a flyer?) - purchased for $1 at a store in Minnesota - with some great color interiors and lots of info.

At night, colored lighting adds loads of charm and a bit of showmanship to the house, a nice contrast to the gleaming white appearance it has during the day.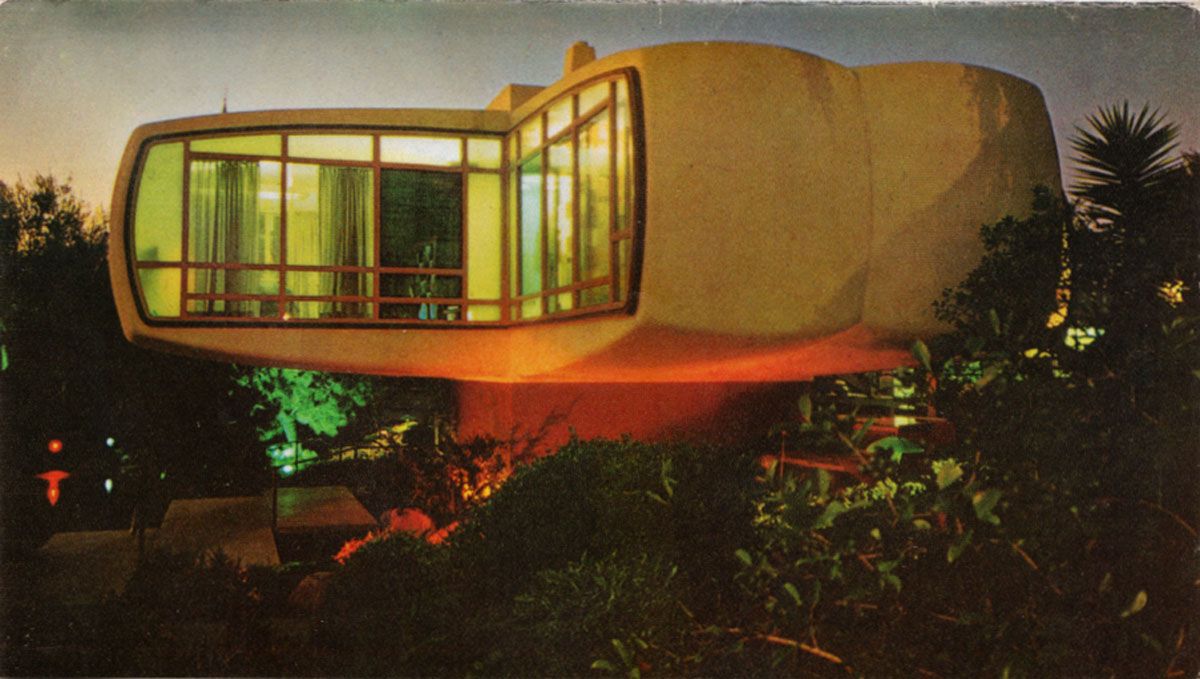 It looks like somebody has made a real effort to warm up the interiors with a lot of bold hues (compared to earlier incarnations). Raspberry, tangerine, aqua, and vivid green all help to make the house look less sterile and more livable.



Here are some more great color photos (lots and lots of color!). Again, compare that kitchen to this early photo or this postcard, it hardly looks like the same place. Don't you wish you had some deep, soft Acrilan carpet to squish your toes in?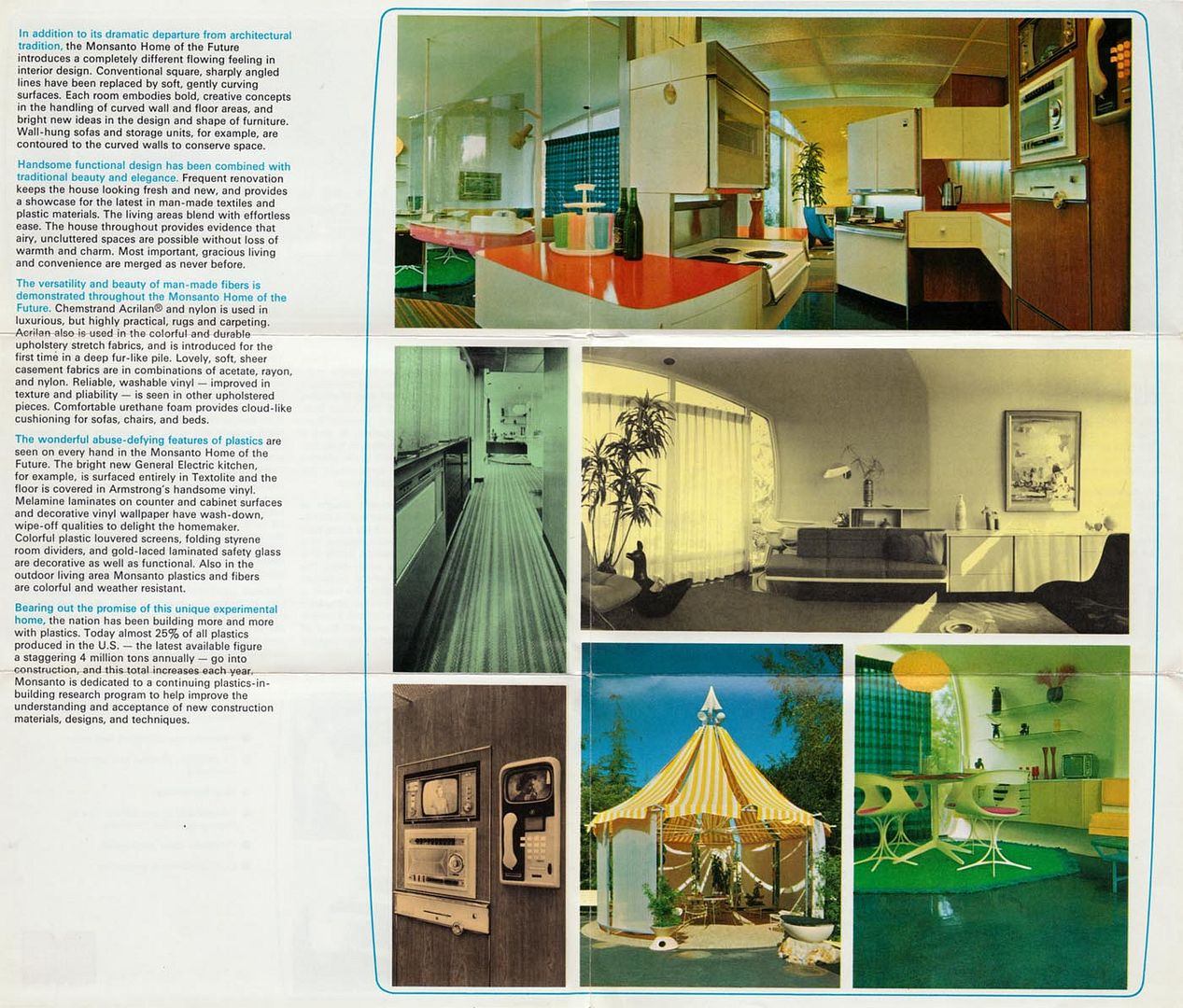 Sorry about the upside-down part - think of this as a rare excuse to stand on your head.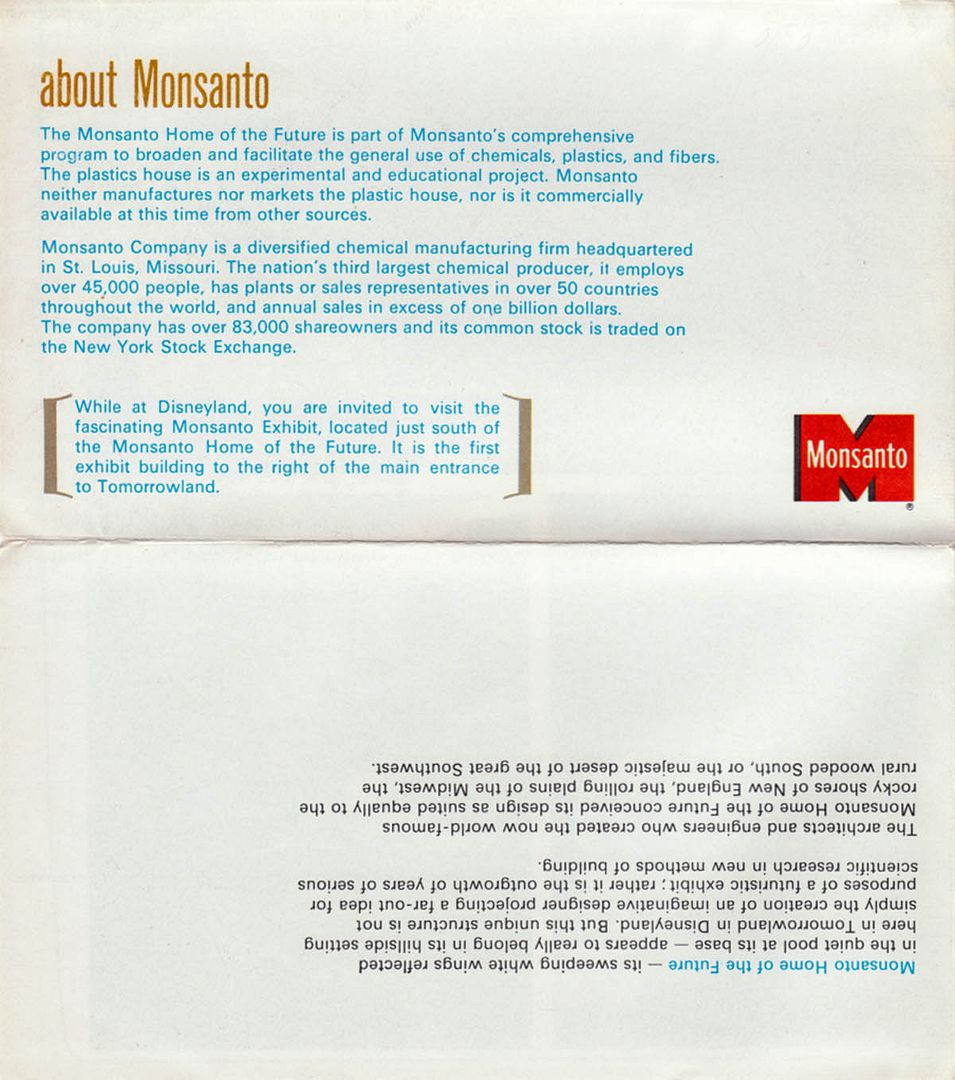 I hope you've enjoyed today's brochure!