Right near the hustle and bustle of Sleeping Beauty's Castle, you'll find a peaceful place to relax: Snow White's Grotto.

As you can see in this first photo, it is beautifully landscaped with plenty of trees and plants. There is a picturesque little bridge, and even a wishing well. The main attraction is the rocky grotto, with waterfalls and playful fountains, and white marble scultpures of Snow White, the seven dwarfs, and a few forest friends.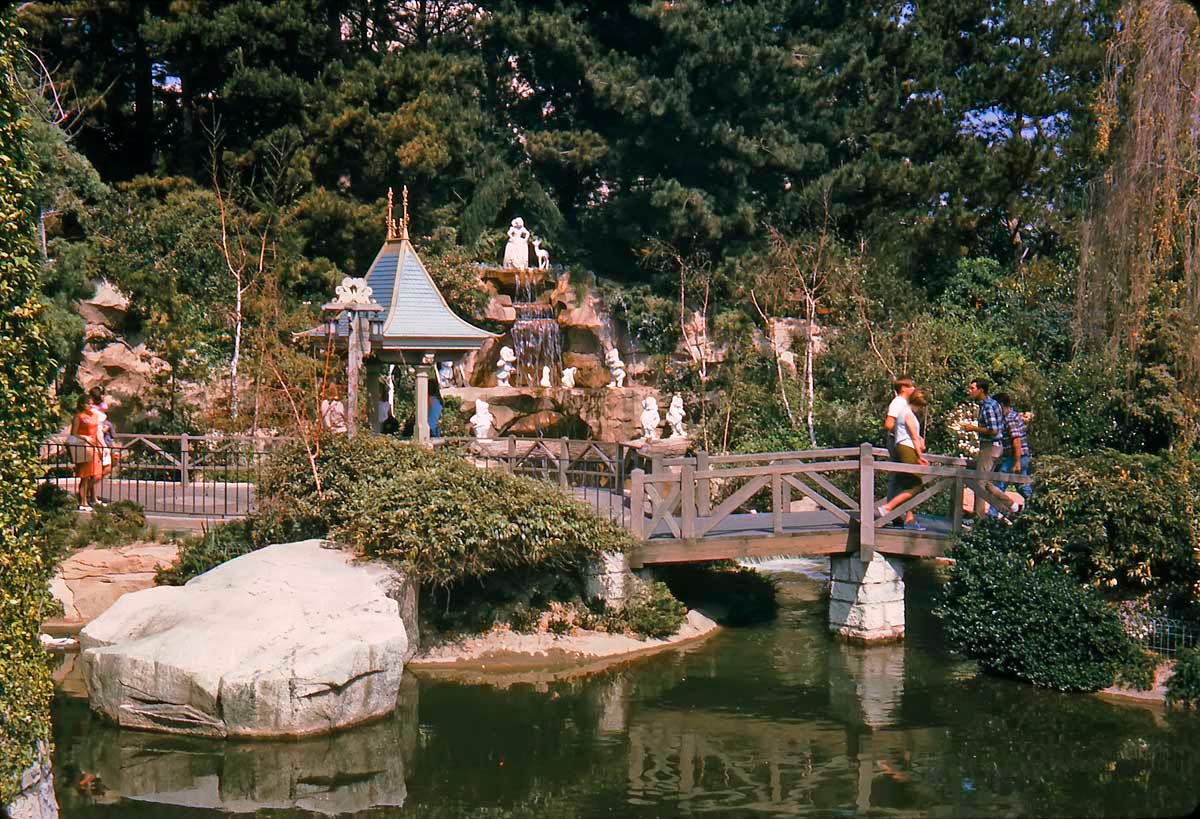 Regular readers will remember Chip's father, who took so many wonderful photos from this April 1966 group that I have been posting for months. Well, he took this swell picture of the grotto at night (he also took that great Skull Rock photo from a few weeks ago). Thanks, Chip's dad! I'll have more nice night photos comin' up.