It's been a while since my last POSTERAMA submission (2 months), so it's definitely time to take a look at some postery goodness.

Today's example is considerably different from the others that I've shared on this blog... it is the fantastic (and scarce) Bicentennial Railroad poster. It was created in 1976 in an edition of 144 (mine is #10), and is a real masterpiece of the printmaker's art. I have the little parchment certificate stating that this serigraph was created with SIXTY colors. Wow! Compare that to the older posters that used 6 or 7 colors. As you can see, sixty colors allowed for details and subtlety not possible on the earlier examples.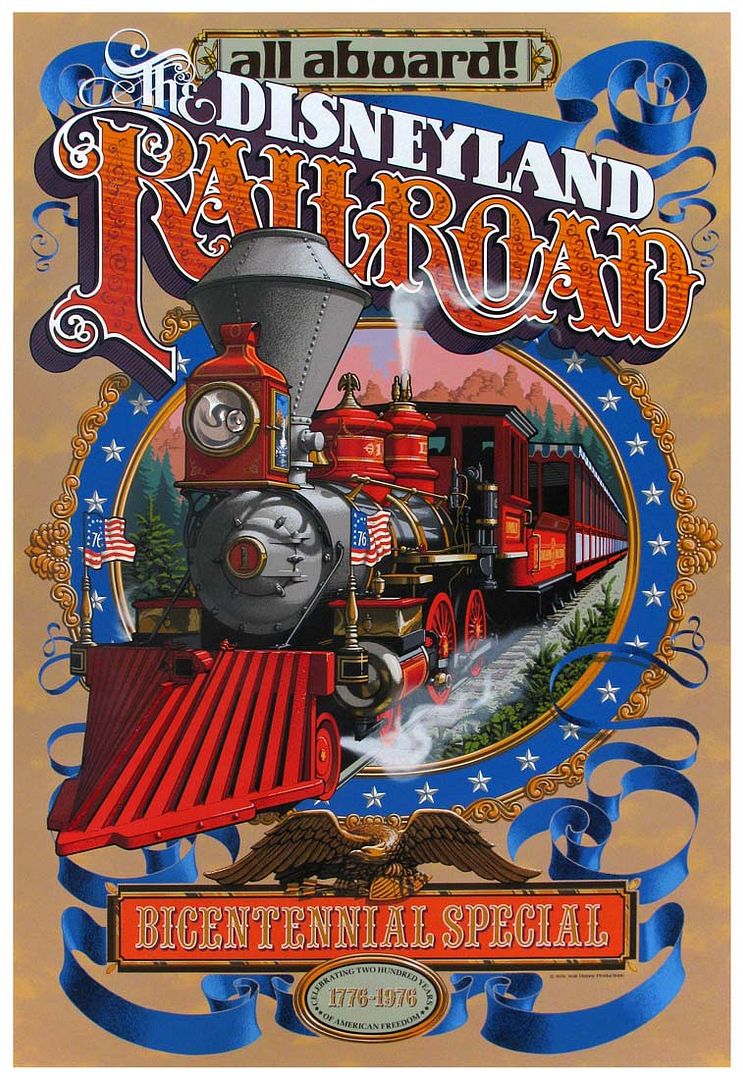 Here's a closer look at the magnificently-rendered C.K. Holliday...



... and another detail showing the "brass" eagle decoration at the bottom .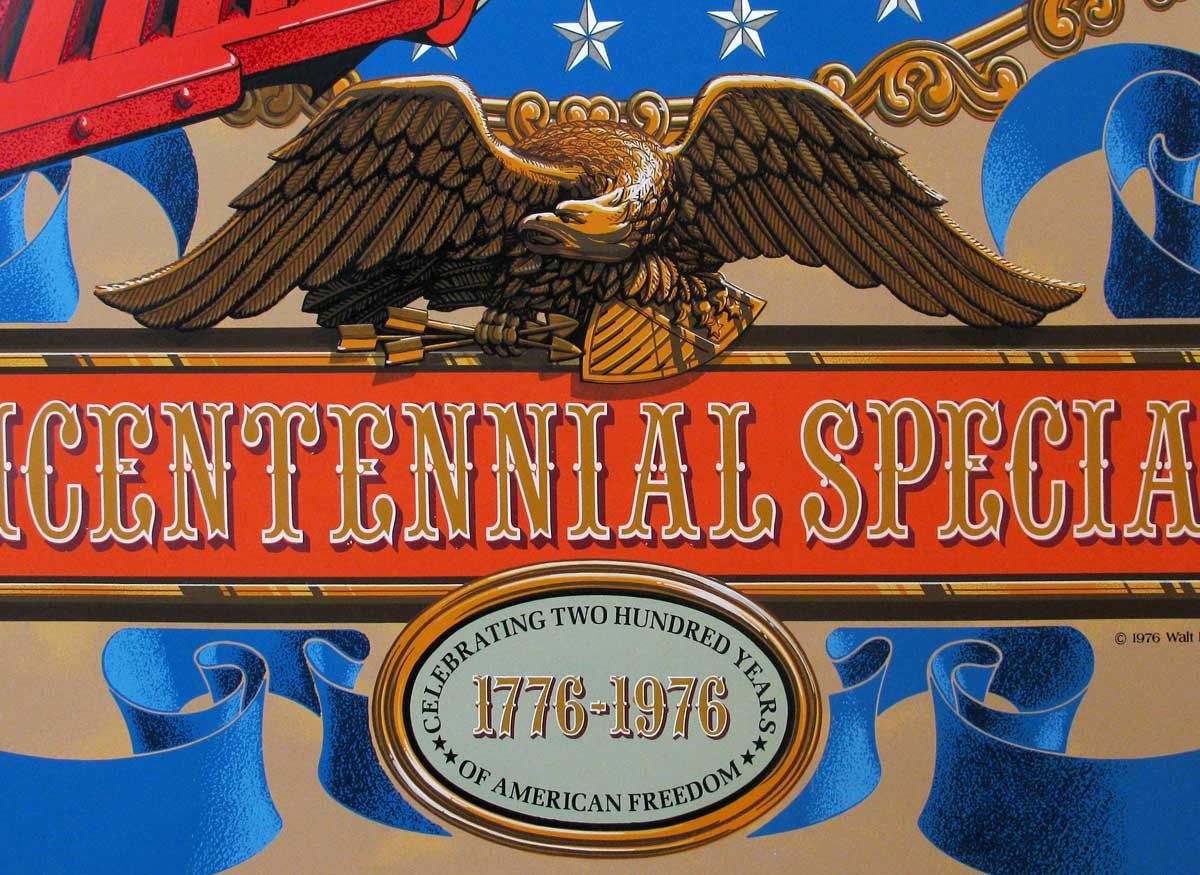 As far as I know, only two posters were produced in this laborious 60-color style; this Bicentennial train poster, and a Jungle Cruise poster. If there are any others, I'd love to see them!