Frontierland Fun today....

Here's a bright, sunny look at the entrance to Frontierland as seen from the hub. There's that little wire fencing around the plants, nobody could possibly step over that. Walt's faith in people went a but too far, unfortunately. The trees don't have the lush, full appearance that we are accustomed to. Also, the sign that is towards the left was probably only there for the first year or two. If you look carefully, you can see the "open book" sign for Frontierland, near the Trading Post.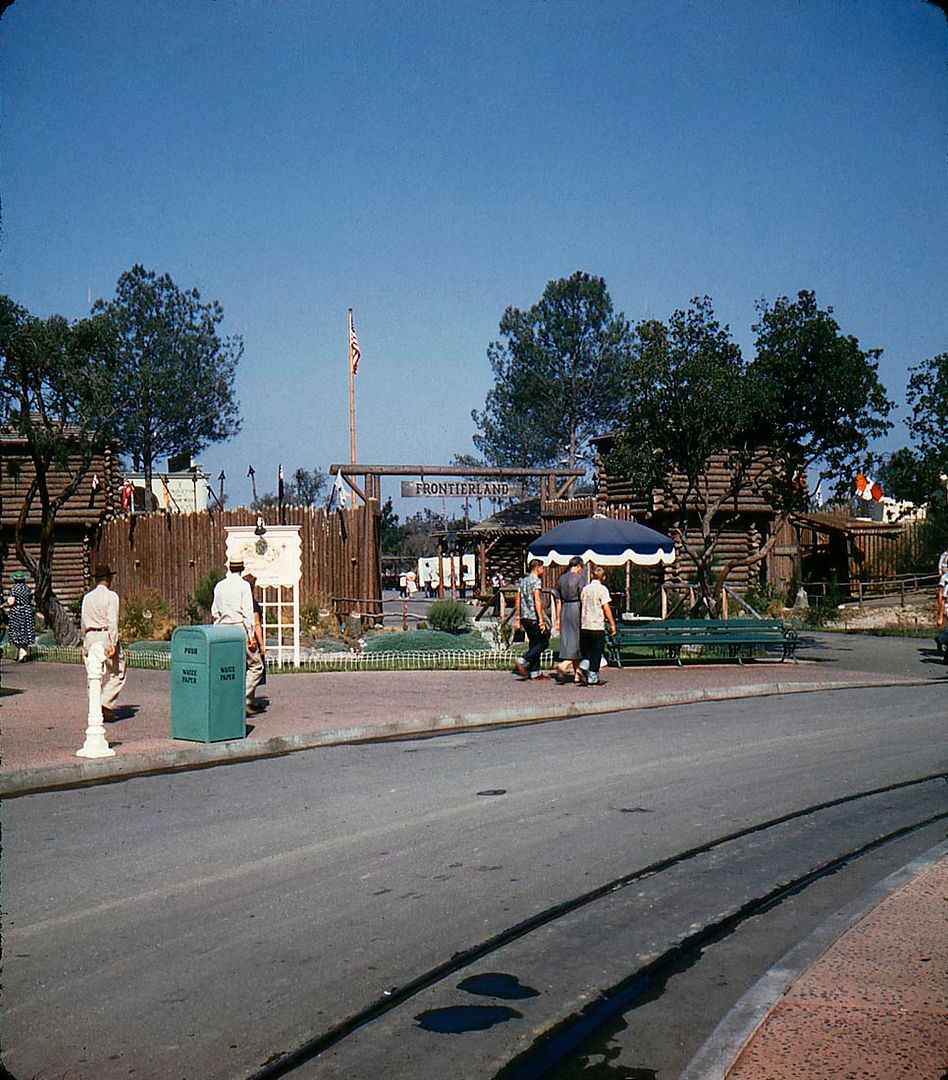 At first I thought that perhaps a Knott's Berry Farm photo had snuck into this lot. But it is certainly Disneyland, since the sign in the upper left tells us that one of the mules was named "Lilly Belle"! I'm sure Walt's wife was thrilled. Lilly (the mule, not the woman) was foaled on May 21, 1955, weighed 20 pounds, and was 19 inches high. Just like me!