Here's a disturbing way to begin your Friday! Unless you read this bog later in the day. In which case, never mind.

A Little Pig has somehow wound up in Tomorrowland; I think it's one of the loser brothers who built his house of either hay or twigs; now he's begging for spare change. That costume leaves a lot to be desired; and it needs a good wash too, presumably from kneeling down to "kid level". The feet look like modified loafers, and the hands are white gloves with black cloth to hide the fingers. Stay away from me, scary thing.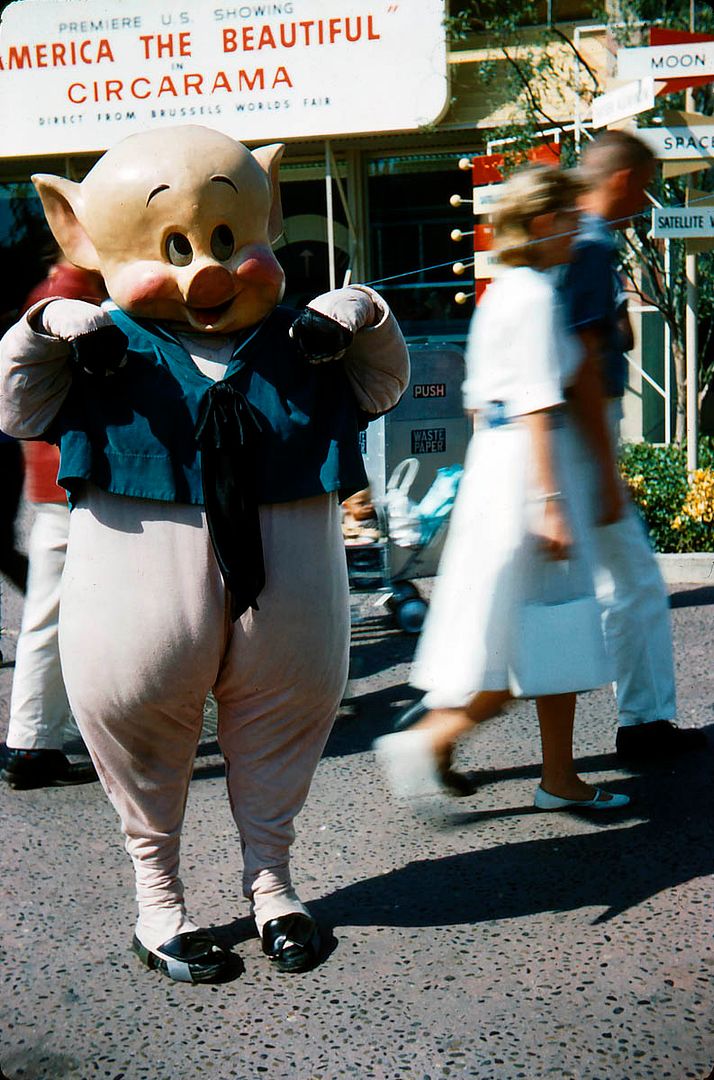 Ah, this is more like it! Things feel more atomic already. A great view of the Monsanto Plastic Home of the Future, still surrounded by the banners that were in place for the big "Summer '59" celebration.