It's time for a few "Mine Train Through Nature's Wonderland" photos!

This first one isn't so great, but I'm jealous of those kids riding in the cab. To be honest, you got a much better view from one of the open-air gondolas, but seriously, where would you rather ride?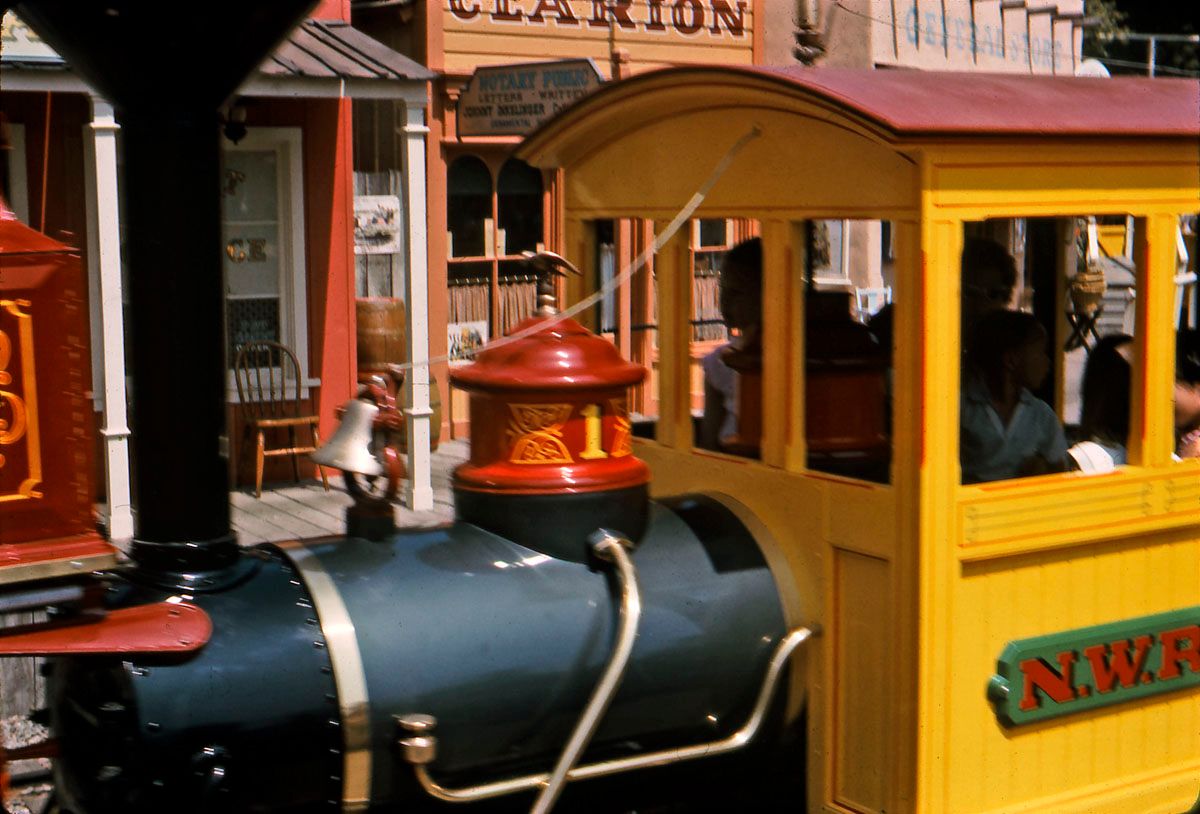 ....As we come out of this first tunnel, we'll be entering Beaver Valley. Looks like the beavers are building another dam... yes sir, they're really busy as a - heh heh well, busy as a beaver. Wa-waaaaa!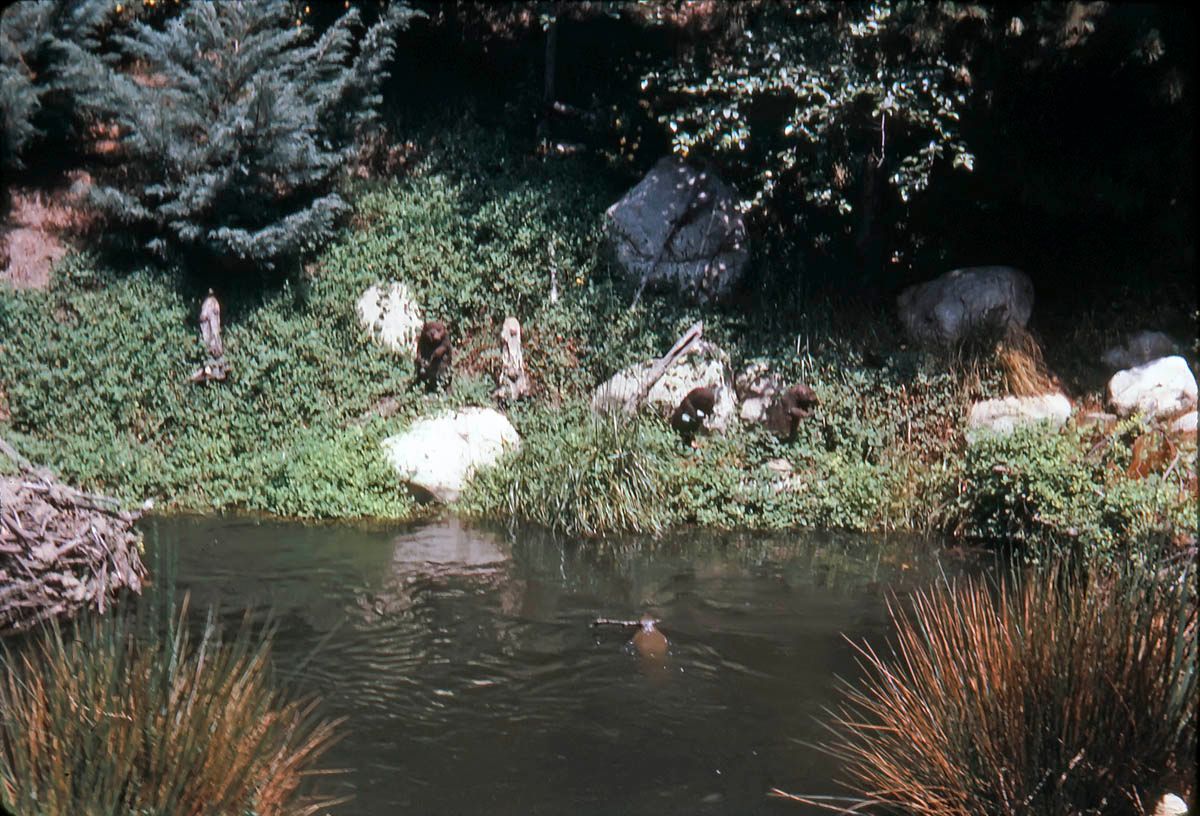 ...You know, bears are one of the most playful animals there is. Lazy too! All they wanna do is lay around and scratch and fish and swim; that is, when they ain't sleepin'! Those bears are infested with chiggers, I'll wager. Say, what are those mysterious ripples in the river?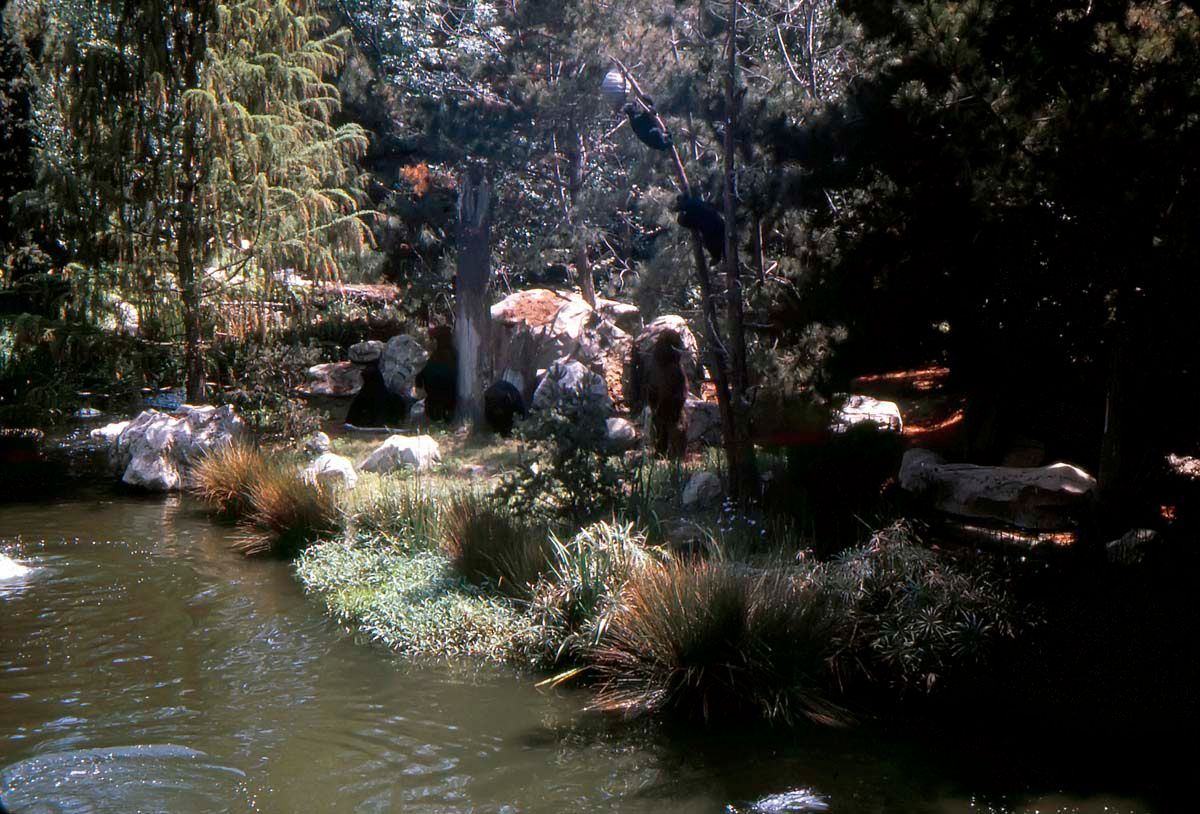 Well, I'll be! It's some of those fishin' bears we just heard about. Looks like that one's a keeper, let's just hope his license is up to date.