Here are two sort of random photos today...

Fantasyland had oodles of flowers to brighten things up. I like flowers just fine, but usually don't get too excited about them to be honest. These are pretty spectacular though! Oh yeah, and there's the Alice in Wonderland attraction too...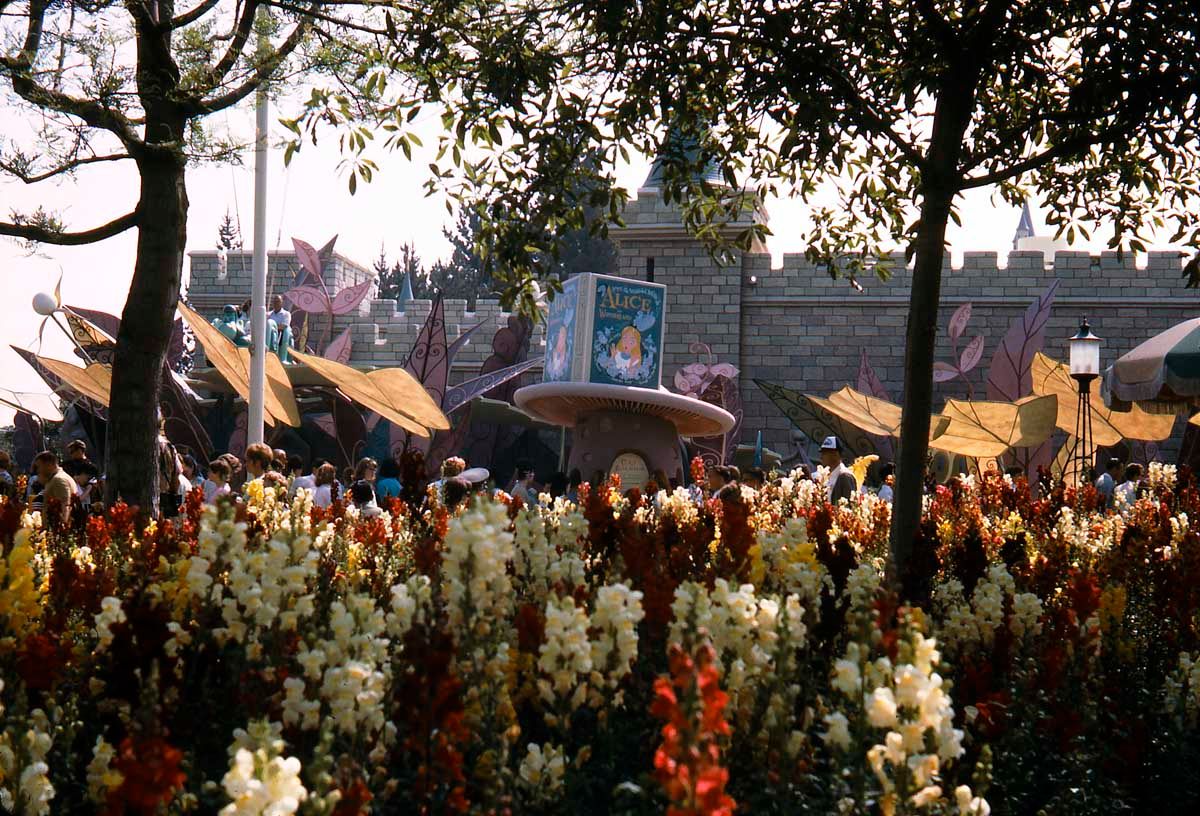 You know this was originally supposed to be a glass-bottom boat attraction, didn't you? It's true. While I'm glad that they hit upon the submarine concept, I can't help but wonder what the Imagineers would have cooked up for the glass-bottom boats.