More from the Fair....

...starting with this great shot of the AMF Monorail! There is no question that the AMF Monorail lacks the futuristic appeal of the Disneyland Alweg Monorail. And yet it is lovable anyway, kind of like a VW bus. When I see "AMF" I think of bowling, but did you know that the company once owned Harley Davidson?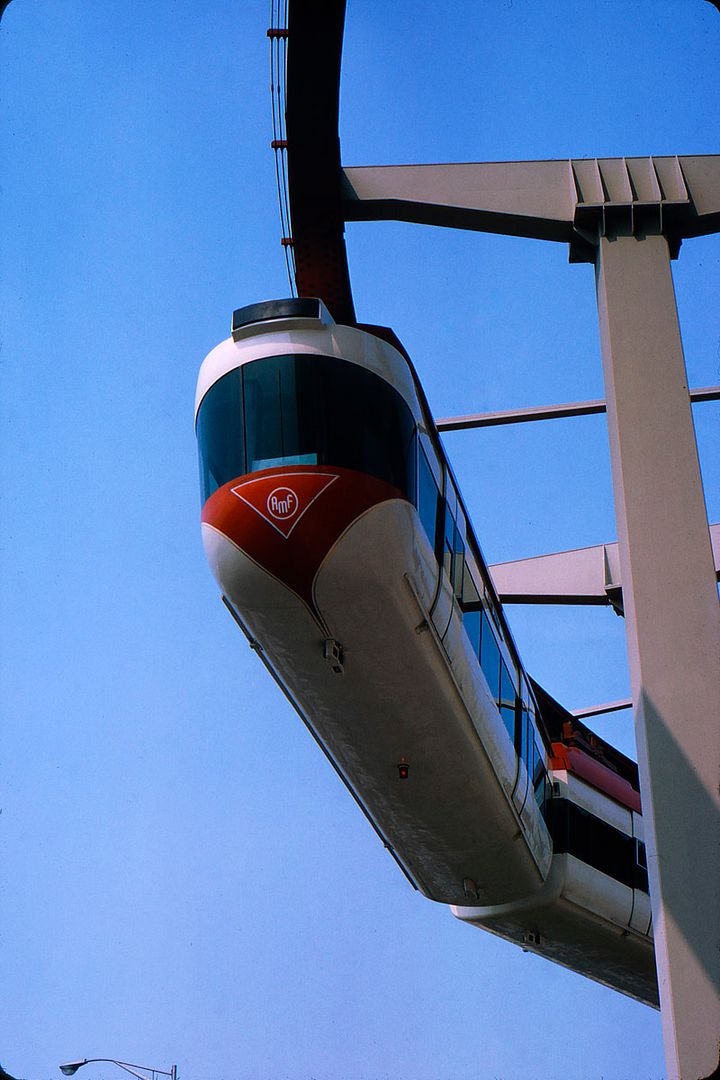 They called this the "Tower of Light" because it was made of balsa wood and only weighed 14 pounds. The building, rising in a forest of aluminum-faced prisms, is sponsored by 150 investor-owned electric utility companies. Inside there was a show featuring the lovable Reddy Kilowatt; he performed a song with Ben Franklin! A 12 BILLION candle-power beam of light shone up from the building at night, attracting hordes of flesh-eating moths.